Sleeper has a nice look to him; he'd make for a nice figure. I wouldn't mind seeing Sleeper's cat-version made into a pack-in figure ala Goose.
Also, I would like this Sleeper as well: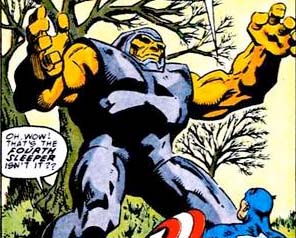 He's probably the most retail friendly of all the Sleeper robots, given a certain design that Red Skull and his cohorts usually like to put on their creations.