For once - a perfect match!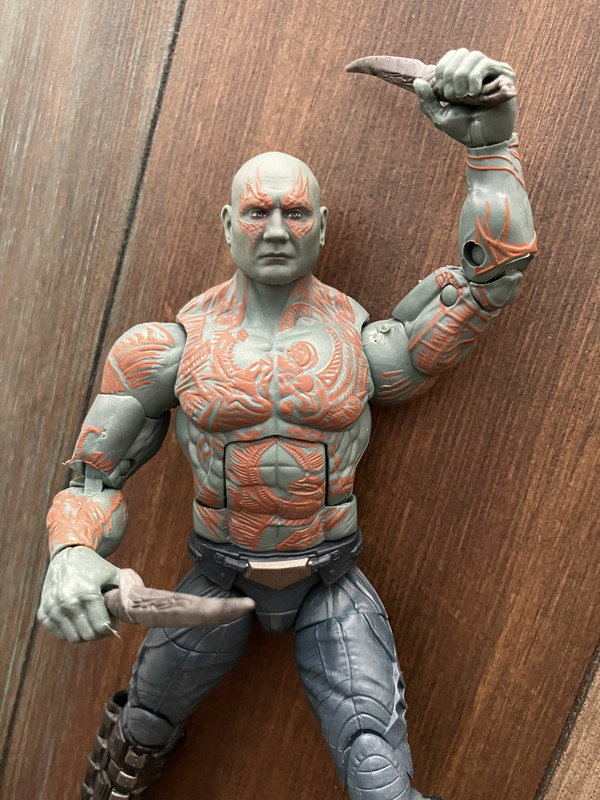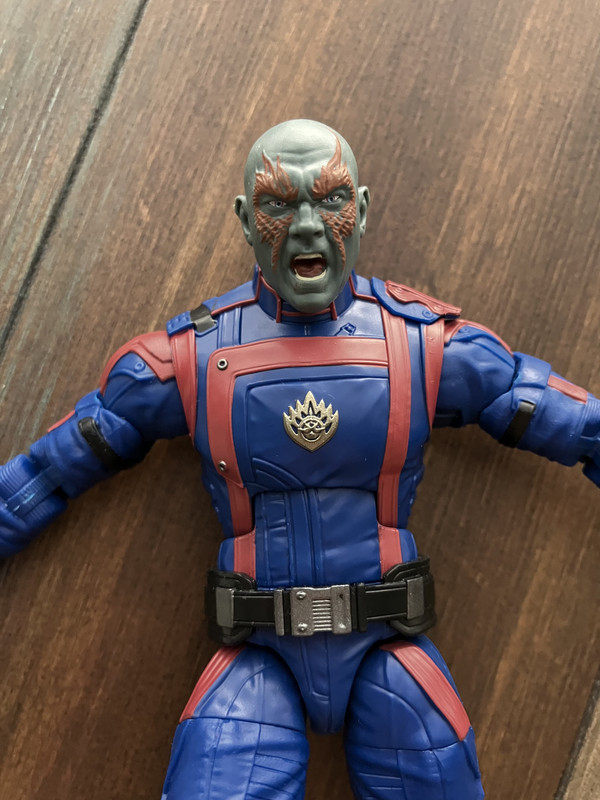 The new Drax head's jaw is significantly wider - I'm tempted to heat him up and hold it tighter to reshape it, but it's mostly fine.
These figures look great on the shelf. Felt kinda silly doing this a month early with no context for Adam or these costumes, but I decided to re-watch the Holiday special while opening and got it into it.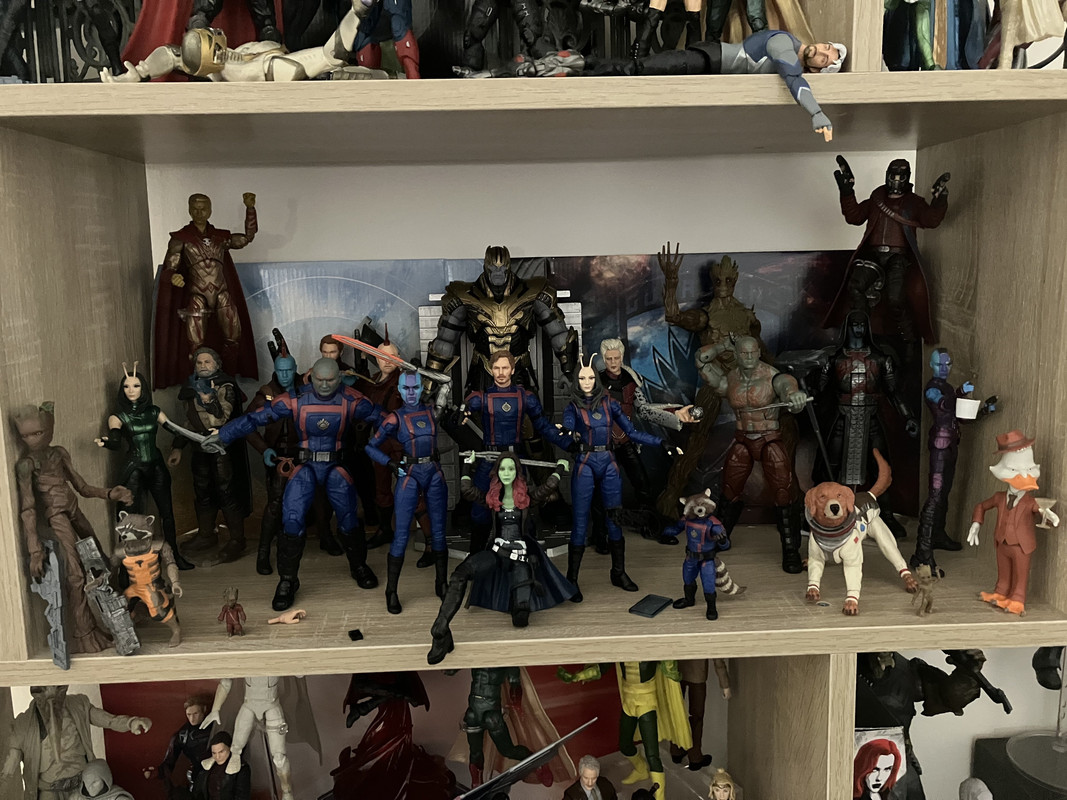 Cosmo is really hard to pose but that's probably just me not knowing dog anatomy as well as human, plus she is just WAY too big.
(BTW - did anyone notice in the Holiday Special all the movie posters were of Kingo movies? Never did until now!)