Hrm, I just saw this thread and I don't know if it's been covered in the many pages but I'll share my preference for displays.
I operate on the cheap, I like the whole ikea style setups with bookcases or glass cases but the nearest ikea is over 2 hours away and frankly the stuff is expensive for what I'm doing. I spend too much on toys I need to save money where I can.
Another factor for me is kids, with a 2 year old and a 4 year old keeping my figures out of easy reach is important so those factors have lead me to utilizing wall mounted adjustable shelves.
Here's my main legends display: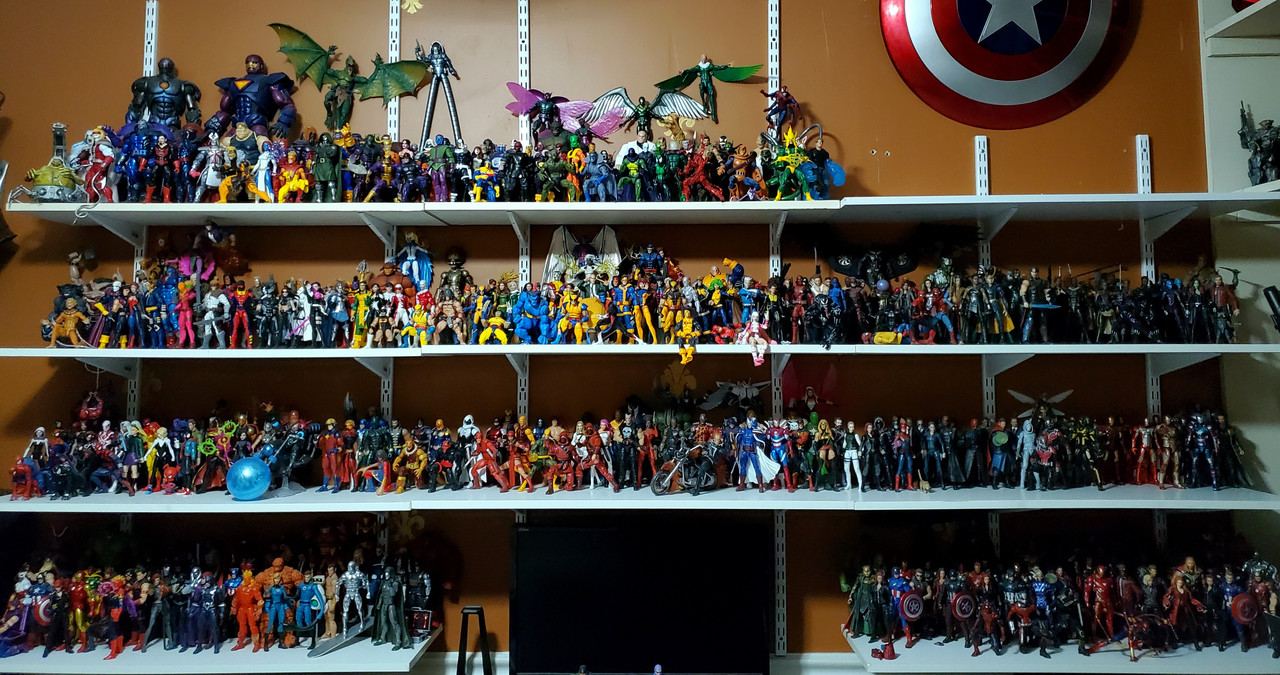 I'm in the process of expanding the top section (villains) with a new shelf so it's still empty.
Side shot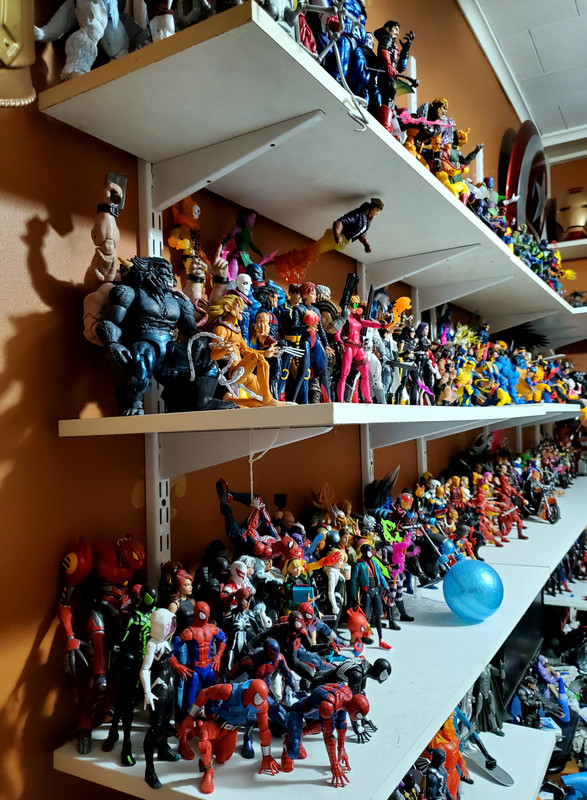 I dont use any consistent risers just occasional blocks to setup certain groups or figures to maintain visibility. Baf waves means alot of figures that aren't always super important to me so I'm fine stacking figures deep and just trying to maintain at least a class picture level of visibility of each character.
Occasional extra display options like pinning to the wall or hanging up here and there but for me this has worked best. Floor space is a premium but I have walls, and very high ceilings (the lowest shelf in the display is 4 feet off the ground) and I like my figures not only away from the kids reach but also up and in clear view. Bookcases or other cases having figures on floor level seems like I'm not going to see the figures at all so what's the point.
Upright bars, bracket and shelves are not super expensive and it allows alot of flexibility in spacing more than most book cases.
This is what works for me at least, I'm not one to rotate out stuff, If I bought it I want to display it and it stays out till its replaced.