I can't believe this piece is over 15 years old, but I'm looking for the plastic sweater overlay that was released on two exclusive Buffy figures.
It was first released as part of Primeval Buffy and then again as Buffy vs Dracula Buffy in the Summers Family Album three-pack.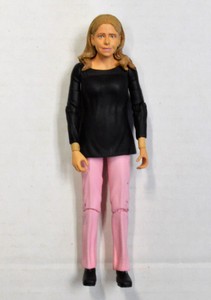 I'm looking for just the sweater overlay in case anyone still has one in a bin. These two figures are, unfortunately, not cheap, although the image in the pink pants above is from an auction I won on eBay last year, that I used on another custom. Thanks, Google!
And thanks to anyone who can help, or recommend something similar!