I have seen the thigh cut mod on the McF Spawn and turning the MS Rogue into a MS sized Rogue.
Has anyone seen a shortened McF Wonder Woman mod?
I think removing the leg, cutting the thigh (like the Spawn mod) and then cutting down the top of now amputated leg would make the figure scale better next to Superman.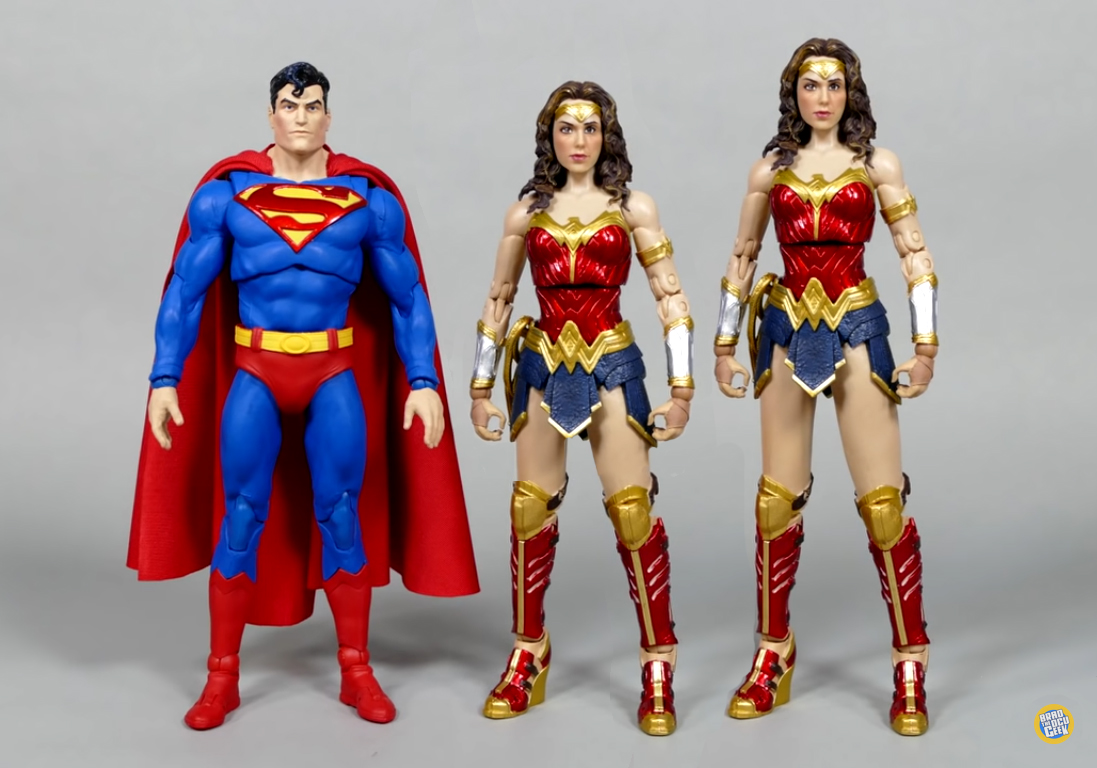 Photo-shopped the figure in the center.
She is a nice figure but needs to fit better with the rest of the line.
Yes, her legs are long but I think she is better than what some of the reviews say and some of the pictures really don't help highlight the great sculpt.