I've been on a Buffy/Angel customizing kick since about June of last year and after I added so many costume variants and new characters to my shelves the continued lack of one of the seven Big Bads kept making me sad.
Then a recipe hit me and I thought... "maybe..."
Here he is: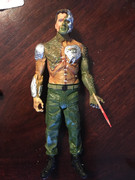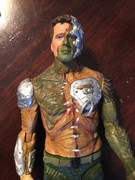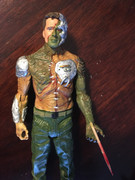 Reference: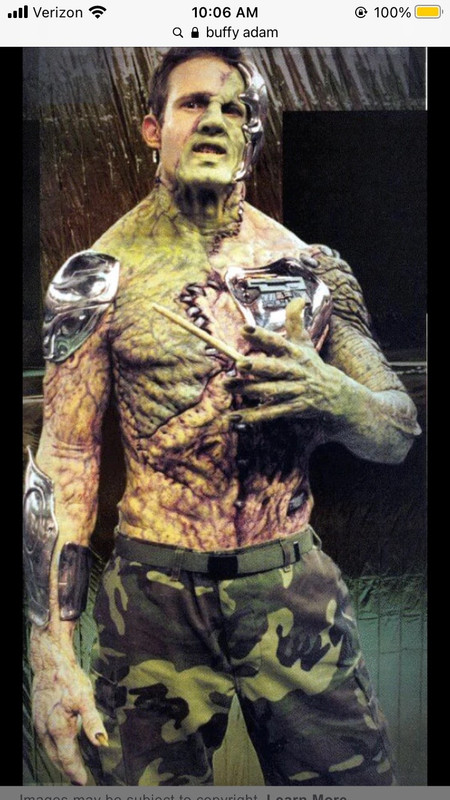 I started sculpting the chestplate because I had some milliput leftover that wouldn't save, so I thought, "I'll give it a shot." And it turned out shockingly well! I kept going and, aside from cracks and fingerprints in the clay, this came out WAY better than I EVER expected!
It's a Fyarl Demon Giles torso and arms (with the tops cut off) with a Stargate Cameron Mitchell face and lower body. Aside from the paunch that should be abs, this really gets the effect across, I think.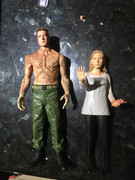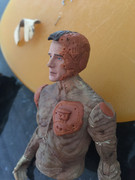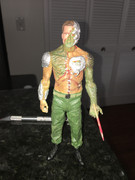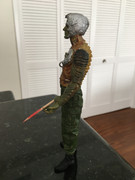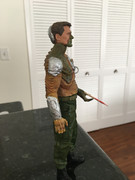 And for funsies, I finally completed my Fuzzy Vampire Willow: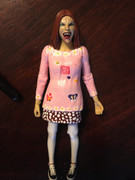 ML Moira was the inspiration, but she was way too skinny and I ended up only using her skirt and other Buffy figures for the rest.
Any thoughts/suggestions?