Since realizing my entire customs thread was lost in the Fwooshblip, I've balked at starting up a new one for the last year or so. Well, I finally decided to take some photos of the stuff I've done in the interim and start 'er up again.
Unfortunately, the specific recipes have mostly been forgotten so, there'll be an air of mystery to add to the sheer splendor!
So, ...let's get this party started.
First on deck is a simple modification to the MS Titanium Man.
Disassembled, painted silver, coated with gloss green, reassembled. Voila!
(This first pic is skewed a little yellow)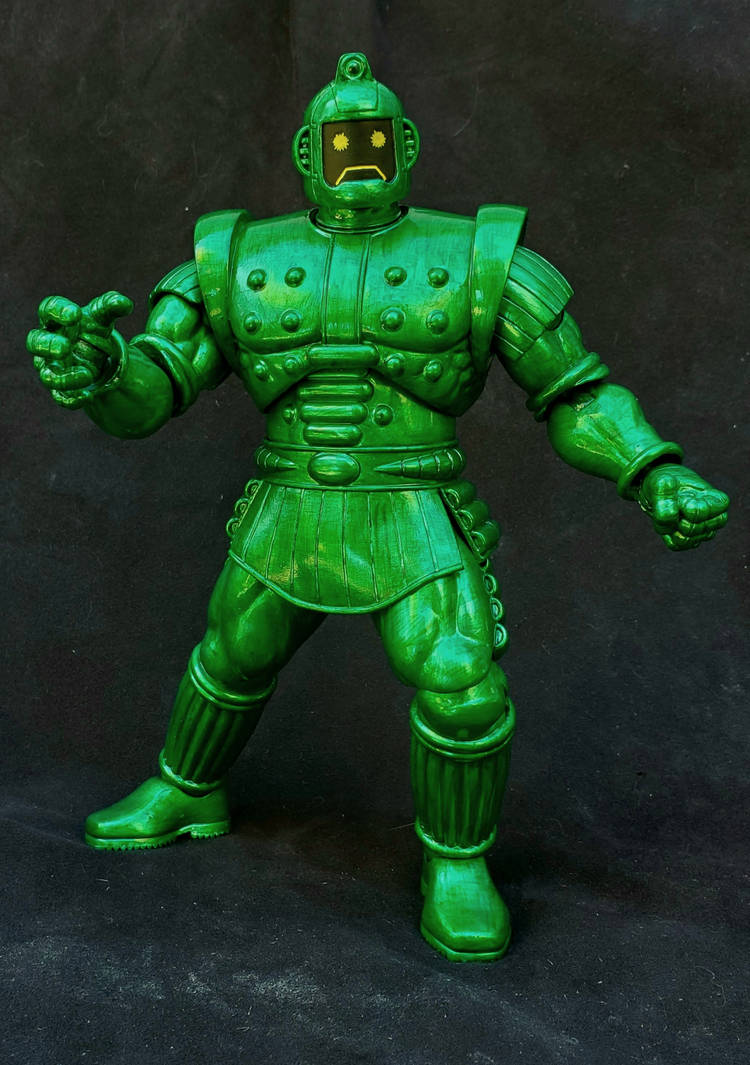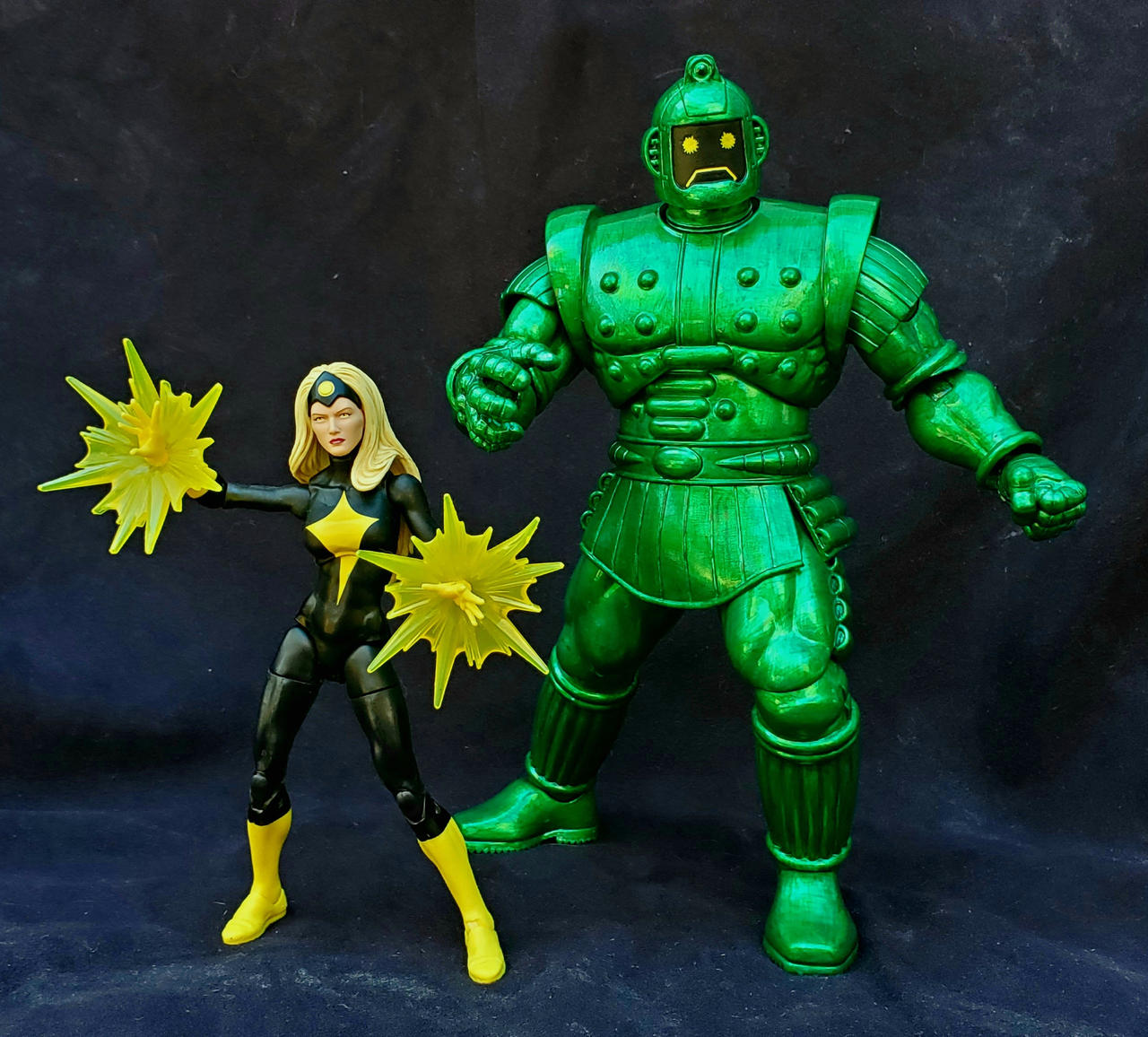 Oh yah. And there's those power effects.
They are Iron Man's translucent blast effects drilled through and placed between the wrist and the meat cuff.
Cheers!