So either because of the snap or pruning due to my inactivity or robo having it out for me my old thread has disappeared. There wasn't alot of activity there anyway so i'll start fresh since i actually did a new custom. My usual one per year full custom, and i am stretching the limits of the term "full" when i say that.
GI Joe - Shockwave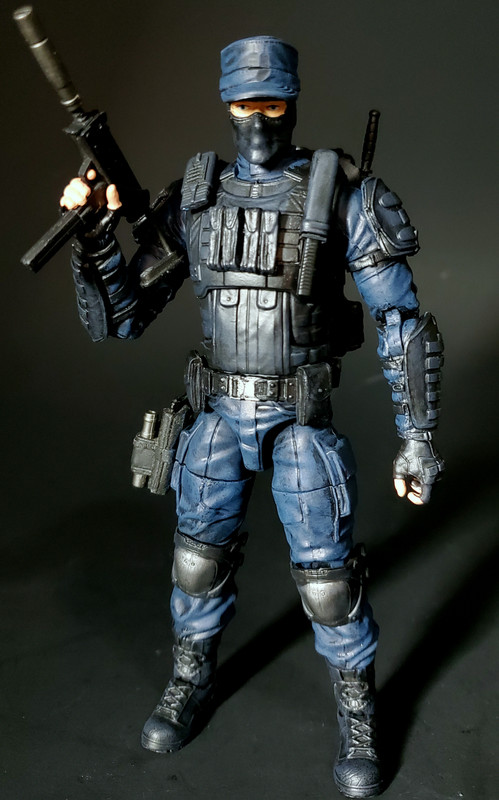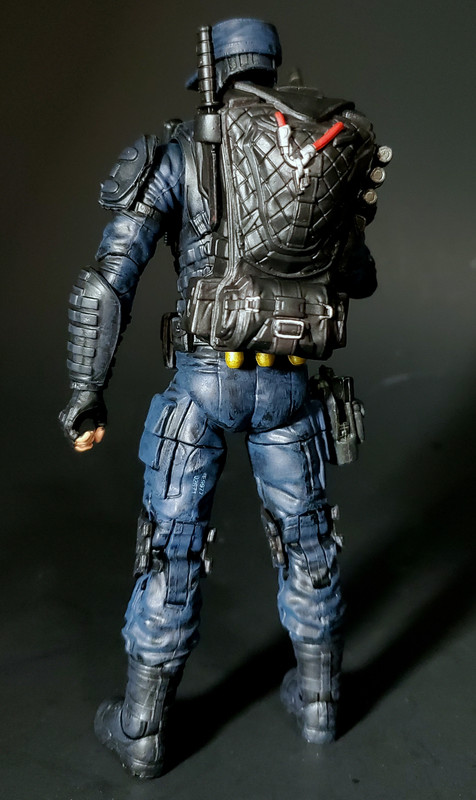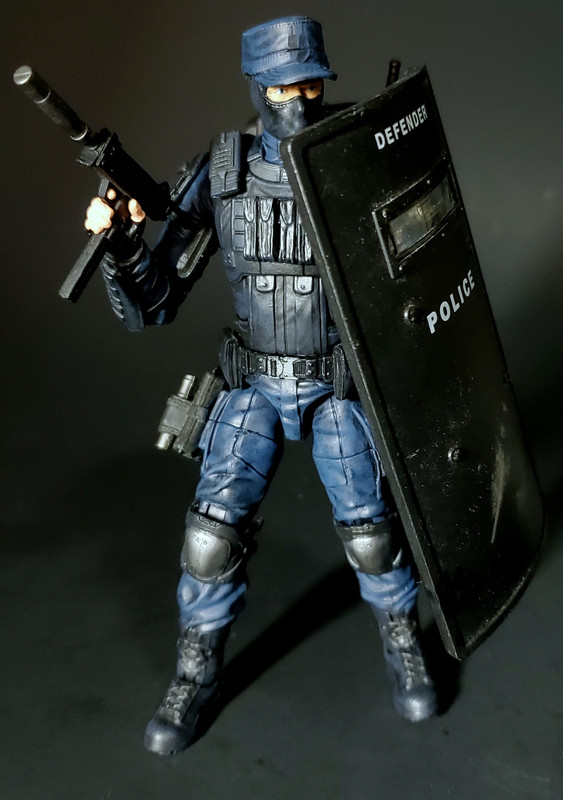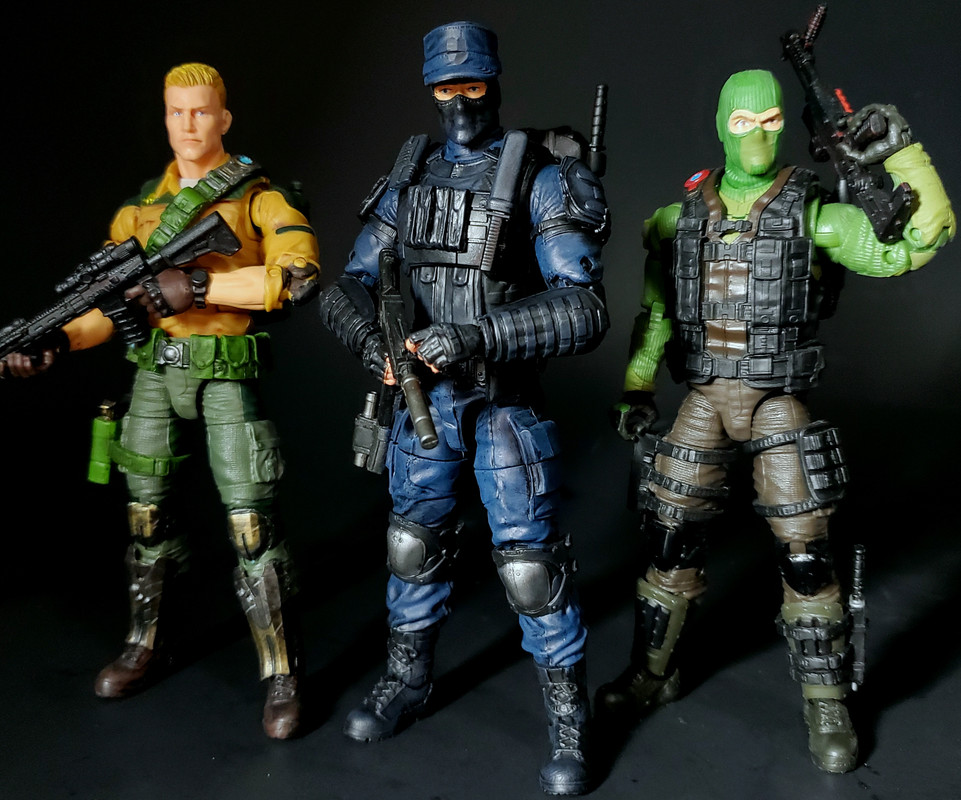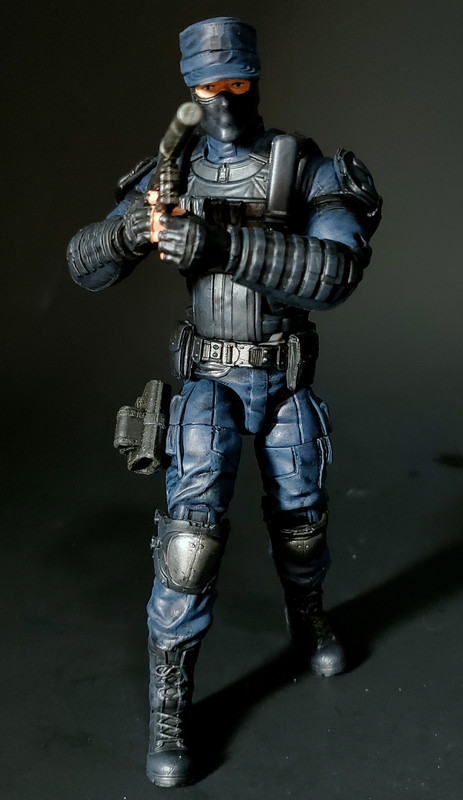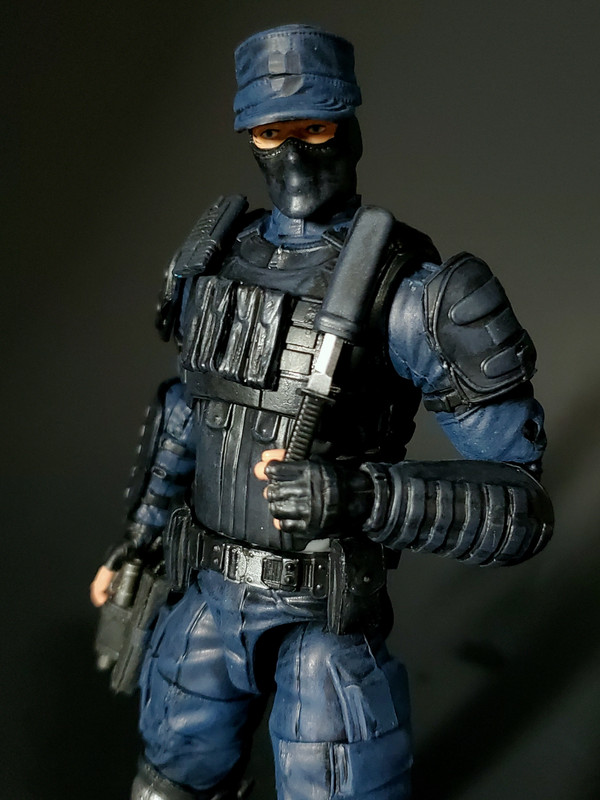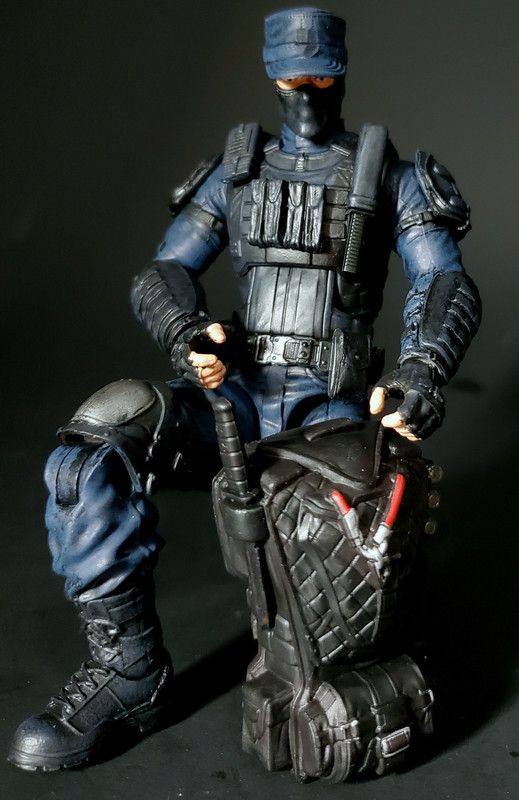 Simply put this one was making use of a useless figure. I got the black suit video game cap to build joe fixit and saw some potential for a joe figure in him and went from there. After some research through the old filecards to find someone who fit the bill of a tactical geared character like this i landed on Shockwave, the SWAT specialist.
Basic breakdown:
head - old fantomex
body - video game cap
backpack - mcf fortnite guy whos name i don't remember
hat - gi joe gung ho (big thanks to TFitz for hooking me up with that)
guns and other bits are fodder bin specials, plan b stuff for the pistol/holster and swat shield. Uzi is from neca harley quinn, with a silencer and stock added, chest knife from neca movie shredder. Big knife on the pack to replicate the old figure design.
This was minimal work to the figure, dremelled the star off the chest and glued on some pouches, head swap, and then base coat black over the grey areas, then blue drybrush for the uniform, grey drybrush on alot of the armor and blacks. I didn't due the bright blue with dark blue camo bars like the original figure for, obvious lazy reasons. This is a modern take like all classified figures and he fits well for my collection.

Thanks for looking, i may try to get around to adding some of my recent real customs or modded figures to this thread later.