The GI Joe aerial vehicle looks great. I wonder how a bit of rainbow-ish copper paint would look on the exhaust ports on the engine just to give it that heat-treated patina you see on the back of jet engines.
As for G.I.J.C. I think his all terrain rental car with break away door panels and everything else would be the ideal method to transport him into battle. I feel he'd be more of a transportation unit given that so many of his movies involve going on "trips" rather than any actual fighting.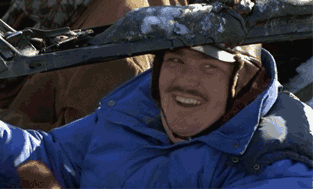 Get to work on those custom G.I.J.C.'s people.