B-Boy, I think it was, asked recently why we don't have an art forum. Well, I doubt that will happen anytime soon but we haven't had one of these in a while and I always like to post new artwork for all my Fwoosh Pals (TM) to see so, let's start a new one. Here's a piece I just did that I had a lot of fun with: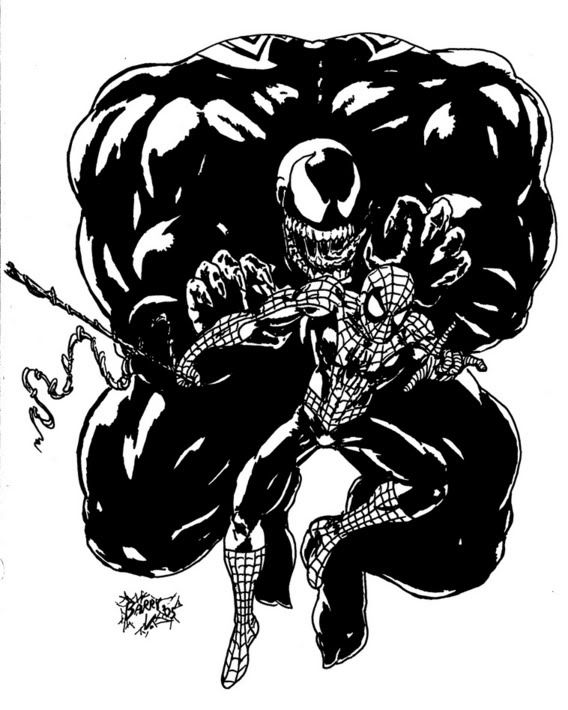 Okay, so it's a little exaggerated there but what do you think?
(BTW, remember when Venom was cool? I mean, he's got all of Spidey's powers (only stronger) and Spidey can't detect him with his Spider Sense (TM) and he's only out for revenge and he can look like anybody (anybody big anyway). Another character whose potential was stripped from him but man, was he scary back when he first came out!)
So let's post some art, people! Get drawin'!