Figura Obscura by Four Horsemen Studios
Topic starter
22/09/2023 6:01 am
New drop tomorrow. 
I'm still trying to figure out how to post pictures, but if anyone got the email, and is able to post pics, speculate away. 
I'm hoping it isn't anything I need/want. 
The tease of time could be Rumplestilskin or however that is spelled. I don't think it will be someone like Father Time. 
I'm not sure how excited I am about this one. Son-Wukong is a fantastic figure. 
Thwipp!
That's the "problem" with this line — I wouldn't have been excited for, nor would I have really wanted a Sun-Wukong figure ... but they pop him up on their website, he looks amazing and now I own Sun-Wukong.
With all the Target stuff this week and the preorders that seem to be coming in stock on a daily basis, I wasn't looking to drop $70+ on another figure. But I probably will.
Also, I too have no idea how to post pics here, if someone could post instructions, or point me in the direction of instructions, it would be appreciated.
I'm not overly enthused either. I also ended up with a Sun Wukong, but recently sold him as I realized I don't really have a place for it in my collection and don't have an affinity for the character, despite the figure itself being amazing.
Passed on the monkey with no regrets, I hope I'm just as uninterested in this one.
I only have the two Christmas ones so far and I'll likely keep to that, but I'm still pretty interested in seeing what they've cooked up here. All of the sculpts in this line have been very fun and interesting and I damn near talked myself into that Headless Horseman.
I'm not looking forward to dropping $100 tomorrow if it's something cool. But I'm definitely curious.
I would love to see a Guy Fawkes (the 'V', fifth of november?), or maybe a Dracula would be pretty sweet.
Also, Sherlock Holmes is now a public domain character. So I would love to see a FO figure!!
Just a few more hours now.
Masque of the Red Death!  Well...shit. I do kinda want that.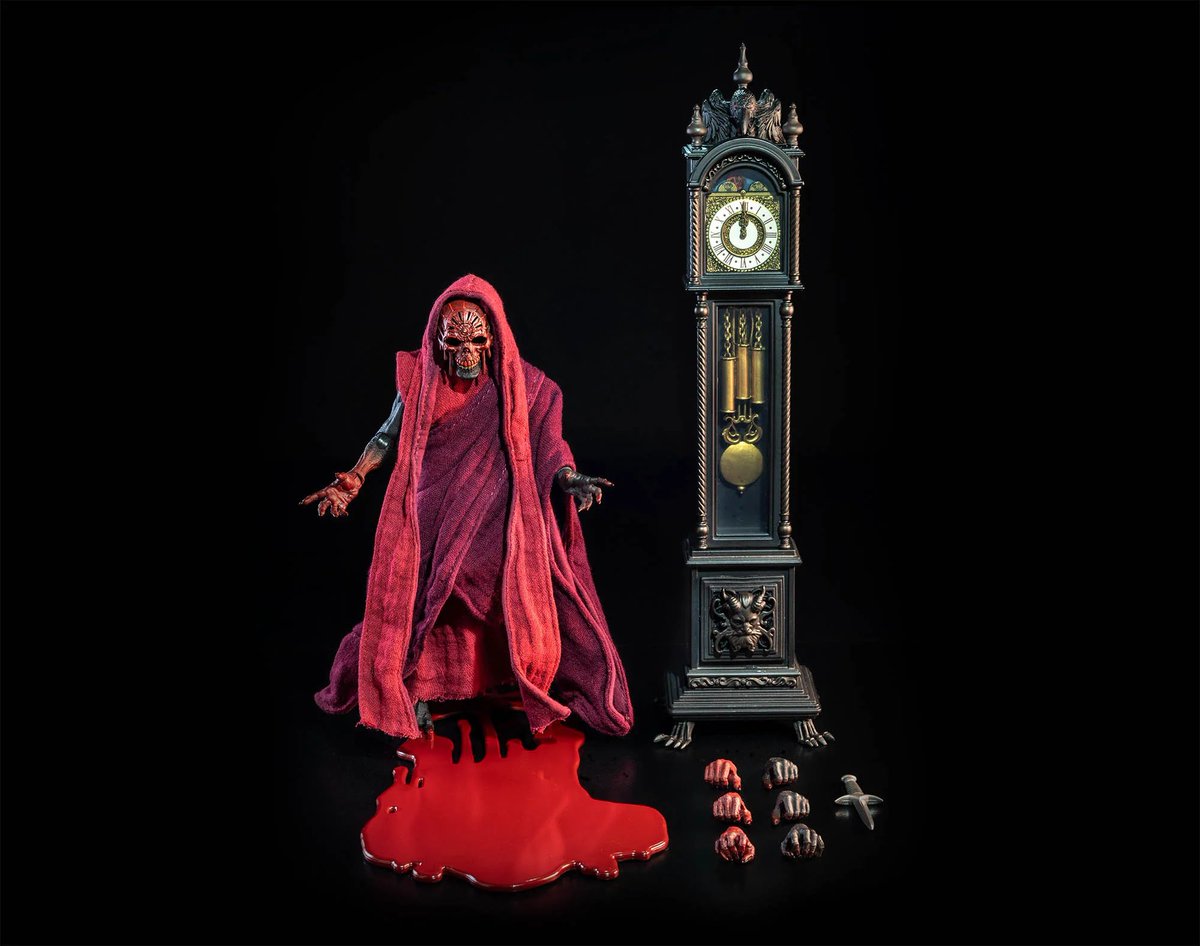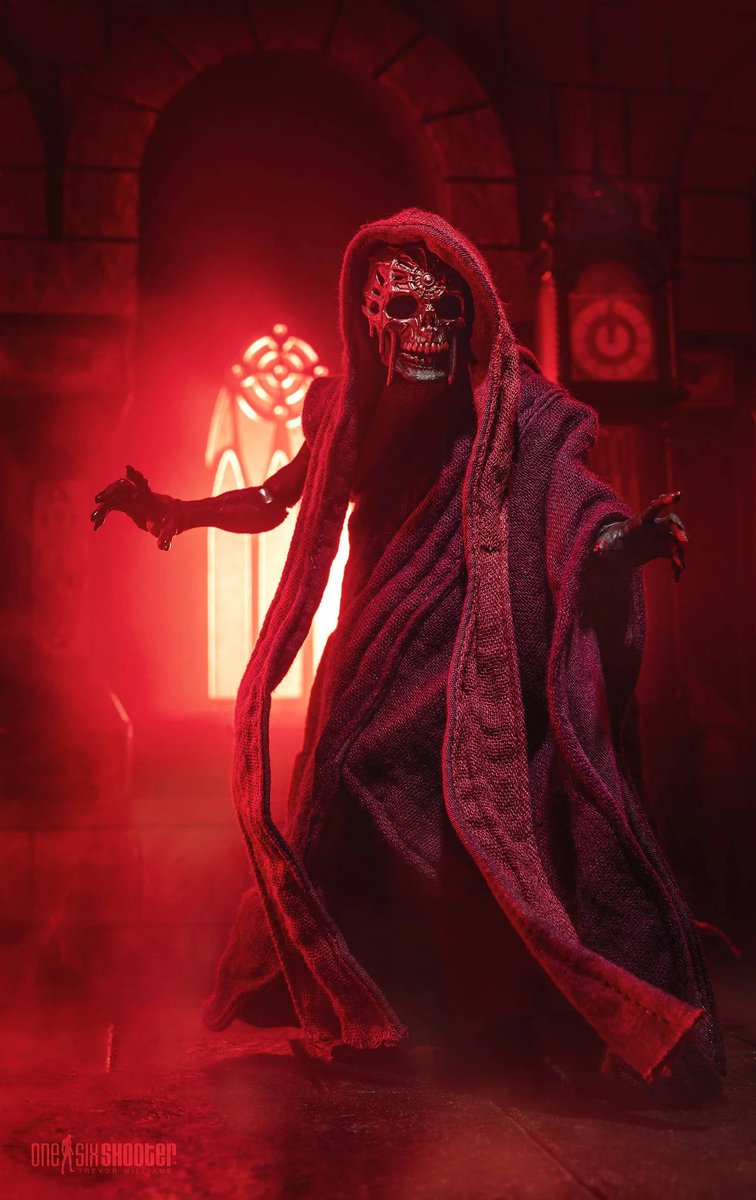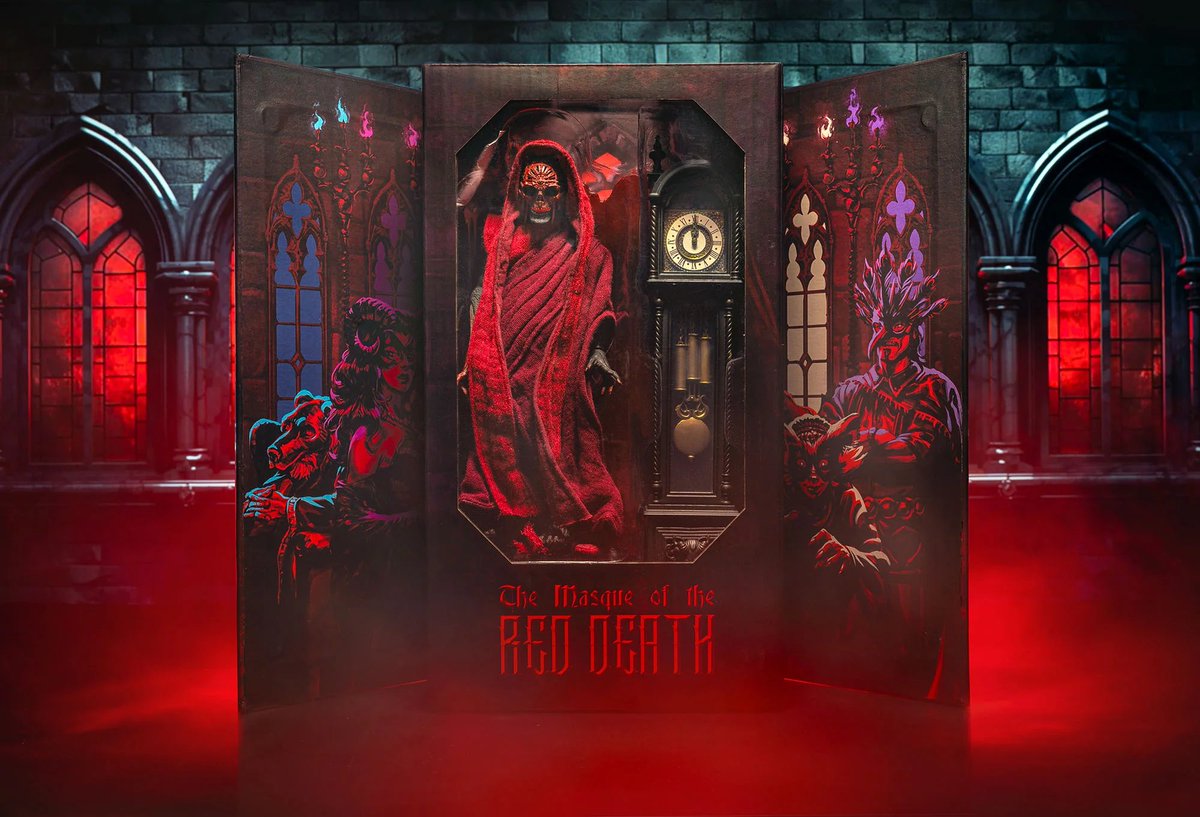 Topic starter
23/09/2023 6:10 am
That dude is legitimately creepy to the point where I bet my kids would be scared of it. Another cool piece that I thankfully don't need.
I like the grandfather clock more than I like the figure. It is a nice set overall but I don't know. 
Topic starter
23/09/2023 6:44 am
I did it. Just couldn't pass it up. Ugh. And with NECA's Fall Geekout this week, too. 
This is right in my wheelhouse, no hesitation!  That blood pool is one of the creepiest accessories I've ever seen!