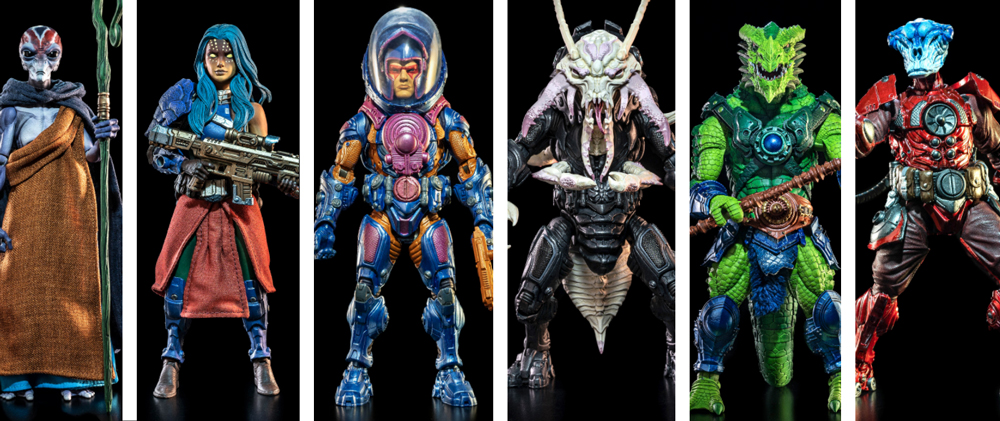 "…These Outposts host countless travelers each ring cycle, representing the incredible diversity of races and affiliations found throughout Cosmerrium."
The Four Horsemen are gearing up for a new pre-order this week, and Fwoosh Friend Hedgehog Action (on Twitter: @jfd6812) has provided us a write-up with some details on on the launch. Check out the information below, as well as some pictures, and hop to the link to see all the additional details!
https://www.sourcehorsemen.com/cosmic-legions/outpost-zaxxius
The mad scientists at Four Horsemen Studios are at it again, this time with their new Cosmic Legions 7-inch scale action figure line. Legends in the action figure industry, having helped develop the designs for everything from Masters of the Universe Classics to their own powerhouse line, Mythic Legions, the Four Horsemen have left an indelible mark on the modern world of action figure collecting. Now, having essentially conquered the realm of sword and sorcery with Mythic Legions (a line continues to grow in exponentially each year), the Four Horsemen are ready to take collectors to the outer realms of the galaxy with their new Cosmic Legions line. The first two waves of Cosmic Legions figures were first solicited last year and Wave 1 (entitled "Hvalkatar: Book One") is preliminarily slated to start arriving in collectors' hands this summer, with Wave 2 (entitled "Book Two: Gravenight") to follow shortly thereafter. The hits keep coming, as Four Horsemen fans were treated to the announcement of new Cosmic Legions figures, this time titled "Book Three: Outpost Zaxxius," just earlier this month, with preorders set to begin on March 31, 2023.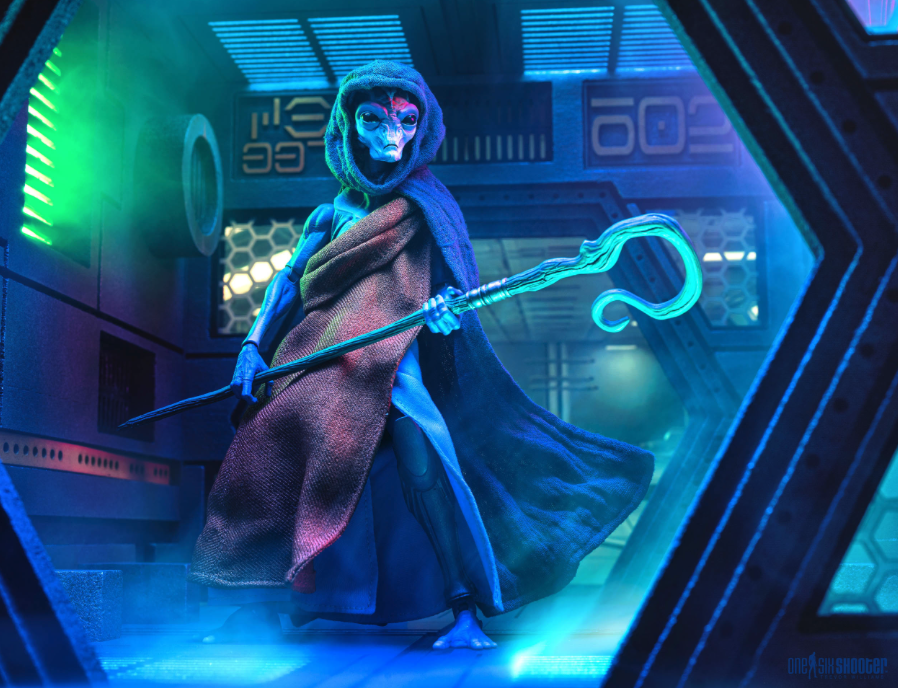 First up in this new wave is the T.U.5.C.C. Pilot, a fully geared-up galactic soldier, painted in a gorgeous metallic red. The T.U.5.C.C. Pilot offers multiple looks, with both a space helmet and an unhelmeted alien head. Also included are a bevy of accessories, including a heavy blaster, pistol, wrist blaster, Cosmerrium hologram attachment and two (2) sets of hands. One of the new features the Horsemen have debuted on some of the Cosmic Legions figures are ports which allow collectors to attach weapons and other accessories (including the very cool hologram attachments) to their figures in a number of different configurations. The T.U.5.C.C. Pilot comes complete with these ports, and thus offers collectors limitless customization possibilities.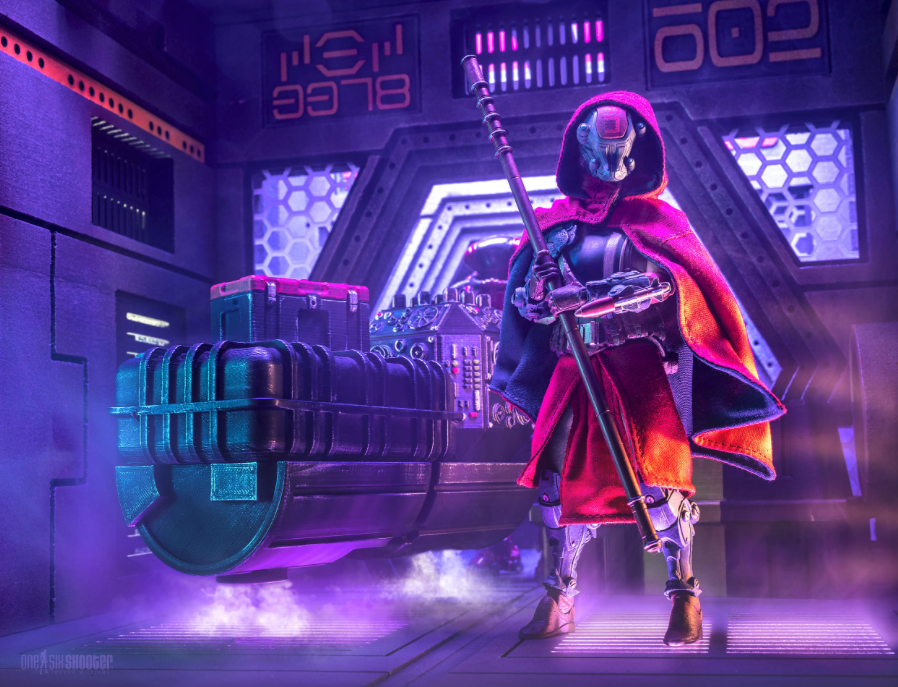 Second, the Horsemen announced Kalian Shunn, a mysterious female bodyguard character. Like the T.U.5.C.C. Pilot, Kalian Shunn offers multiple looks, with an unhelmeted head complete with flowing sculpted blue hair, a beautiful paint application on her face, as well as a tech helmet. In terms of accessories, Kalie (as she is commonly referred to, we understand) also comes with a veritable arsenal, including three (3) blasters, a staff, a belt, two (2) sets of hands and a wired, soft-goods cloak and skirt set designed by CJESIM.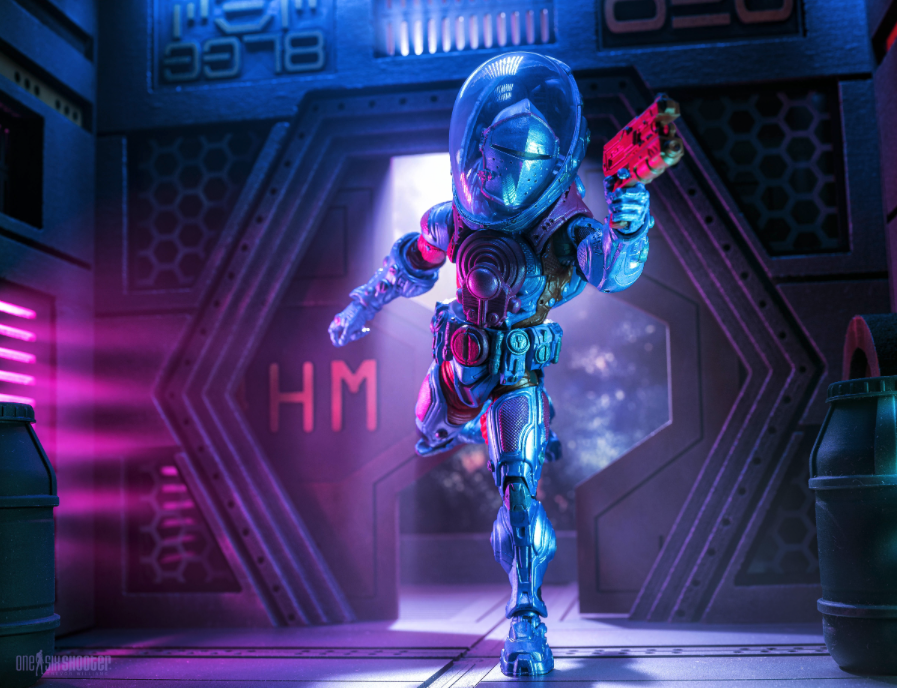 Next up are a pair of Power-Con exclusive figures, starting with "Opor-A-Tiv83." Opor who, you might ask? Well, one look at this new character leaves any seasoned action figure fan with a feeling of "hey, don't I know this guy from somewhere…?" Well, I'm sure we're all just connecting dots that aren't there but, you must admit, this PowerCon Exclusive figure is more than just a little reminiscent of the core MOTU character, Man-E-Faces (with the name "Opor-A-Tiv83" possibly being a no-way intentional wink and nod to both the name and release year of that figure, of course). This character is resplendent in a metallic blue, coupled with pink and orange accents consistent with the color scheme of the vintage Man-E-Faces figure. In addition to a pistol and two (2) sets of hands, Opor-A-Tiv83 also comes with three (3) interchangeable heads, including a creature head, a humanoid head, and a robotic/space helmet head (hey, didn't….?) What's more, Opor-A-Tiv83 is described as a spy, whose suit has special tech that allows him to adopt different identities – somewhat similar to an actor who can play different characters…hmm…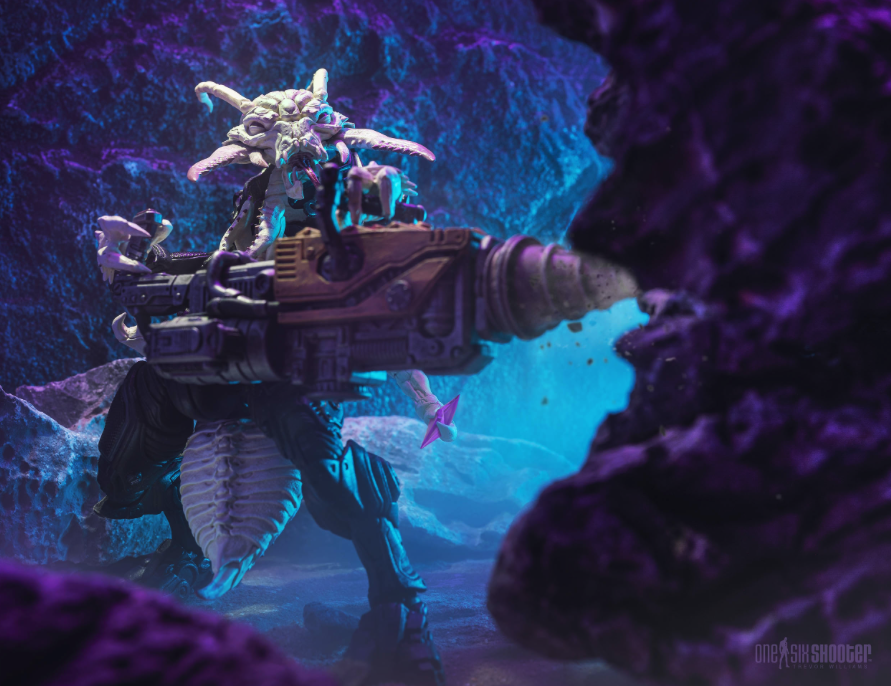 The second Power-Con Exclusive figure in the wave is Sskur'ge, a bright green big lizard guy (industry terminology, I believe), who is certainly not intended to evoke yet another MOTU character, Whiplash (why, Sskur'ge, is that a giant reptile tail, or are you just happy to see me?). You say you like outlandish, bright-colored monster figures? Sskur'ge is your man. Moreover, Sskur'ge is a perfect example of the Horsemen's ability to reuse parts, but give them to you in fun, new and sometimes unrecognizable ways, as he comes with two (2) heads, one (1) each from recent Mythic Legions and Cosmic Legions waves, both of which look incredible on this figure. Characterized in his bio as a "brutish thug" who makes a living "hunting down fugitives," Sskur'ge is the perfect dude to bring home to regulate your shelves.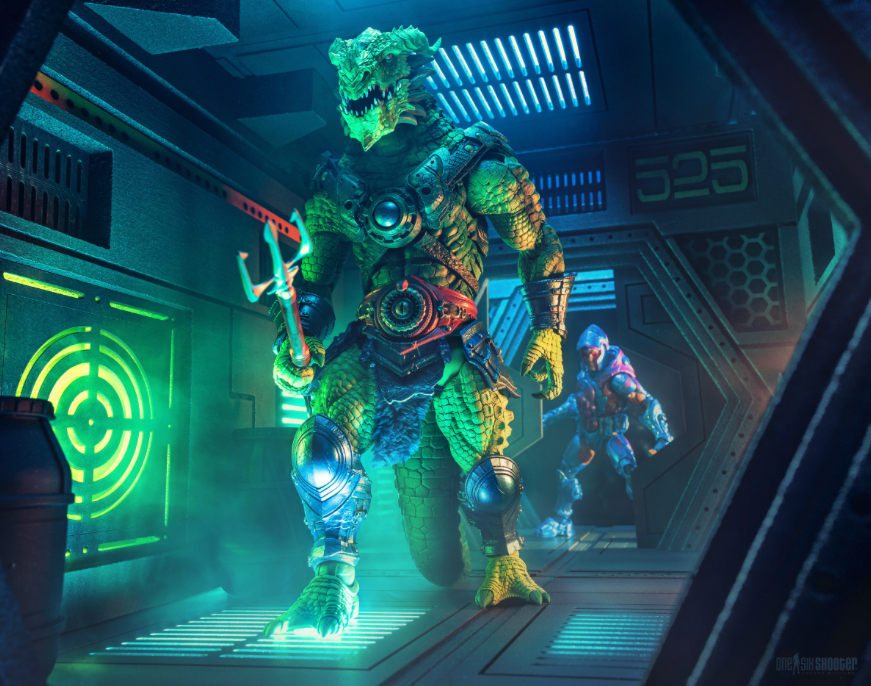 The Cavern Sphexx is the fifth release in this wave, a brilliant repaint of the insectoid Sphexxian figures announced as part of Cosmic Wave 1. More than that, really, as while the Cavern Sphexx is based off the Sphexxian body (and includes those crazy bug wings!), the Cavern Sphexx also comes with a brand-new head sculpt, giving him two (2) heads in total (one open mouth, one closed). Also included are a heavy mining drill accessory and two (2) pairs of hands. The eerie pale white, light purple, and black paint application on the Cavern Sphexx is emblematic of a character who, it is said, spends its life "in near complete darkness" working in the "deep mining colonies spread across Cosmerrium."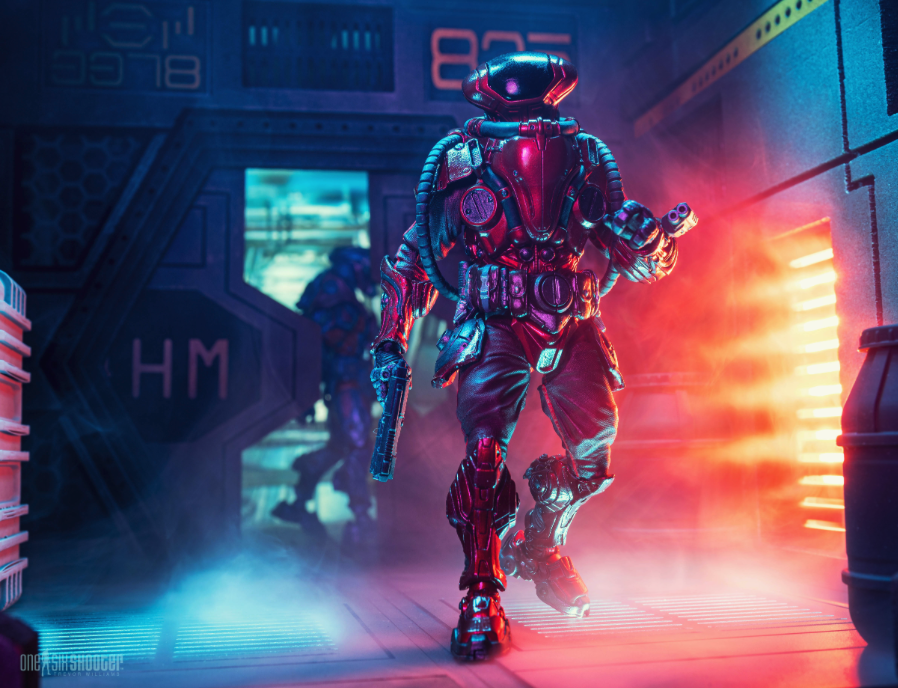 The Four Horsemen just recently announced the final figure in the Outpost: Zaxxius wave: Altarr Cyllovius, a "Grayborn" lanky, alien figure. Altarr is basically a classic "gray" alien, with the twist being that he is also a shaman. Or a druid. Or a monk. An alien-monk, who possesses the "ability to access a transcendental state known as 'The Gray'" (told you), according to his lore on sourcehorsemen.com Physically, he comes complete with a brand-new head sculpt, a large staff and four (4) sets of hands and, again, what looks to be an impeccably made soft goods hooded cloak, designed by CJESIM.

Check out https://www.sourcehorsemen.com/cosmic-legions/outpost-zaxxius for more photos of these fantastic looking figures from the one and only One-Six Shooter, as well as original "short stories" which provide additional lore for these new characters. Again, preorders for this wave of Cosmic Legions figures go live on March 31, 2023, at storehorsemen.com. Thereafter, preorders will likely open at the Four Horsemen's approved retailers. Finally, if you missed out on the initial preorders on the first two waves of Cosmic Legions (or just want to order more), do not fret, as these figures are all still available for preorder, again at the Four Horsemen approved retailers. Check here for a list of approved retailers: https://sourcehorsemen.com/about/retailers.
Ultimately, the Horsemen probably aren't done there, and we will keep our eyes on the skies, waiting for more Cosmic Legions waves to be revealed in the future!
About Post Author