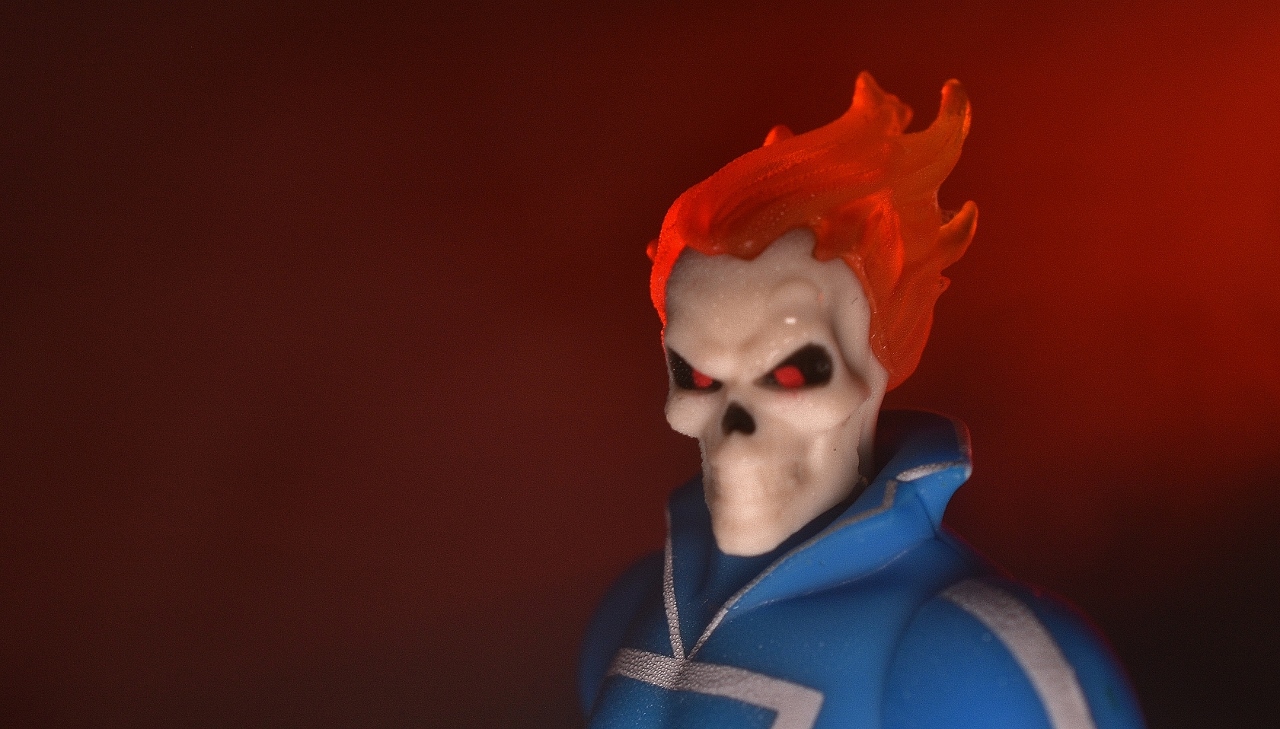 I started with a discount Iron Man bought on a whim and now I have all of them. Son of a…
Until GI Joes hit, I grew up with vintage 3.75" Star Wars. They had five points of articulation, which apparently was more than enough for any battle I wanted. I would have killed to have a comparable line of Marvel figures. I would have double killed to have a Ghost Rider figure back then. Any Ghost Rider figure.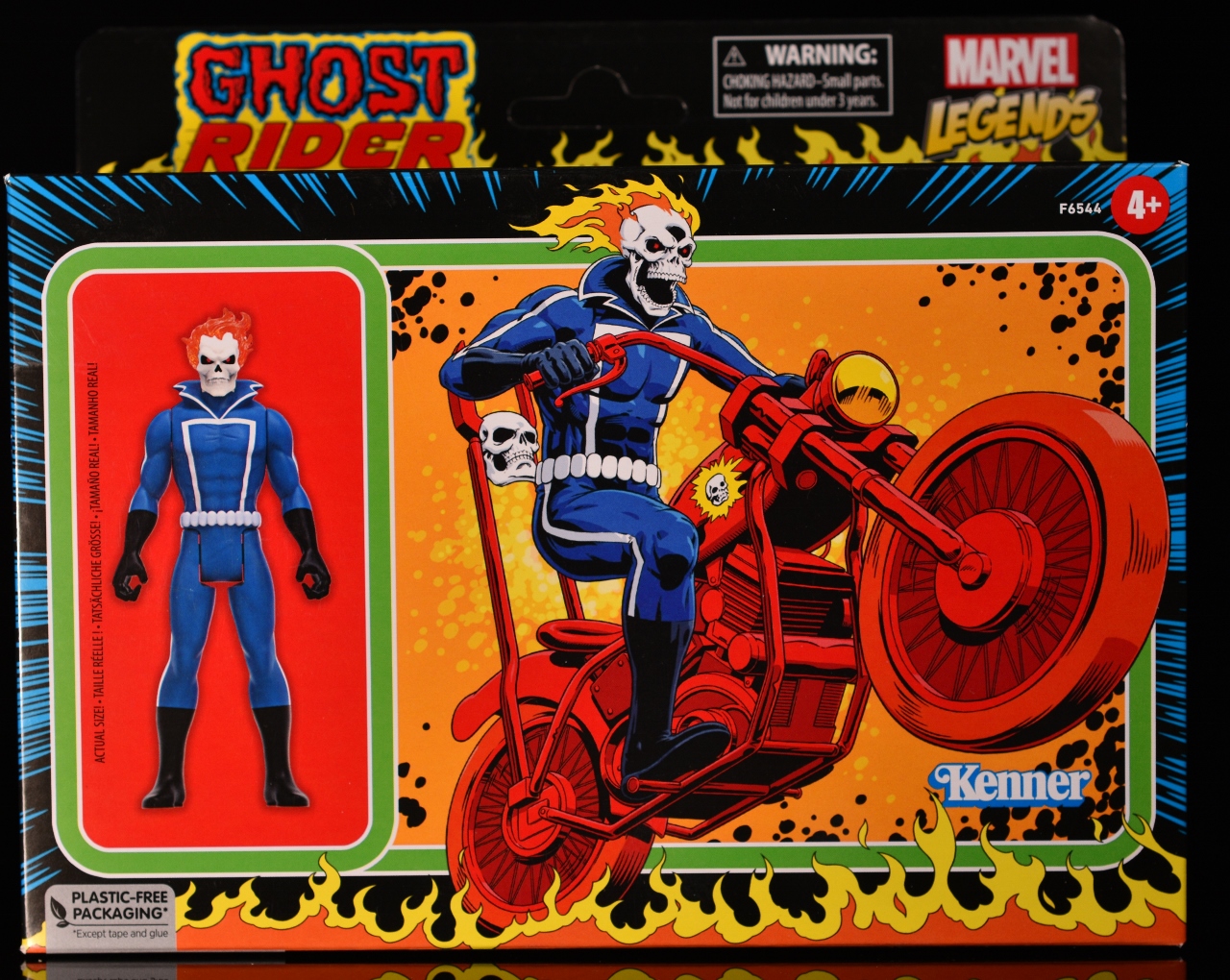 Being all in on this retro memory-tickling line, I was pretty happy to see Ghost Rider debuting sooner rather than later, and it was even better that he was going to be on his red bike. The red bike is from my specific reading years, and to me it's always been the most vibrant choice of bikes for the Johnny Blaze Ghost Rider.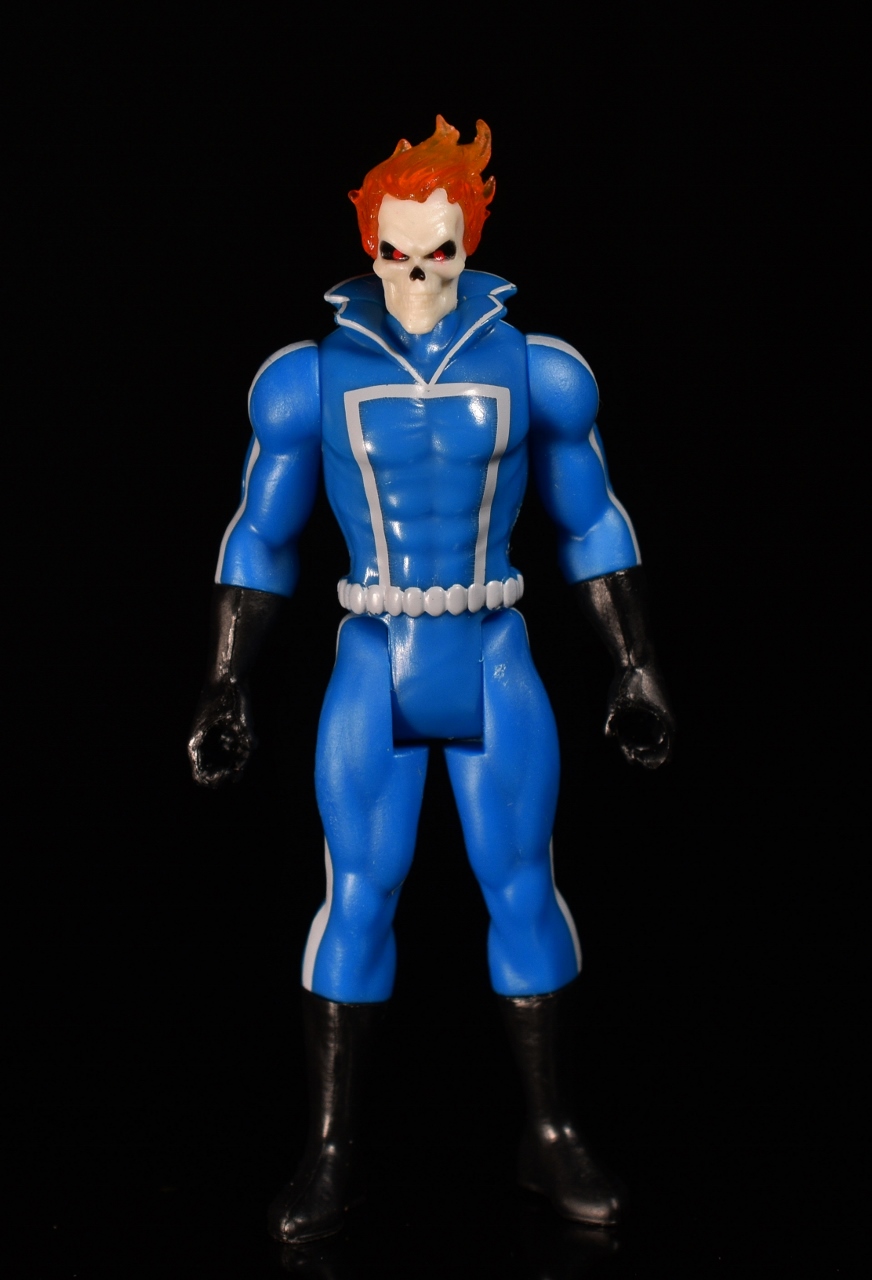 Toybiz did a variant Marvel Legend GR on a red bike years and years ago, but when Hasbro did the Johnny Blaze GR, they opted for the regular motorcycle with some flames jutting from it. Not inaccurate to a large chunk of his lifespan, but that red bike hits me in just the right way, so I'm quite happy to have a lighter blue Ghost Rider figure with the bright red bike.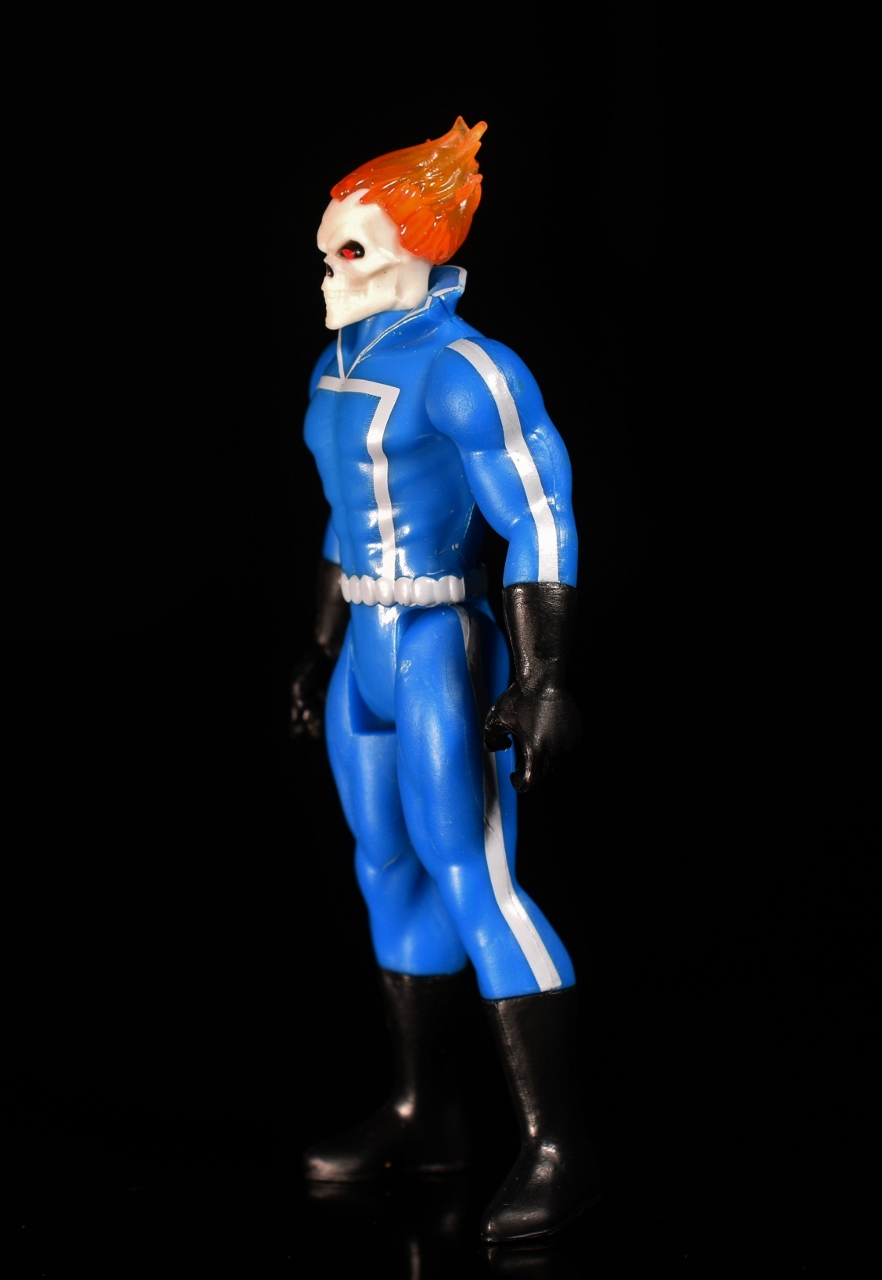 In case you didn't know, most of these figures actually have a whole seven points of articulation. There's a swivel at the forearms for the majority of them, which gives you a little extra wiggle room. It's especially useful for Ghost Rider so he can grasp the handlebars of his motorcycle.
The figure itself is well done within the confines of the simplicity of the retro styling. The arms and legs are standard,  but he has a newly sculpted torso with the flared collar and specific belt.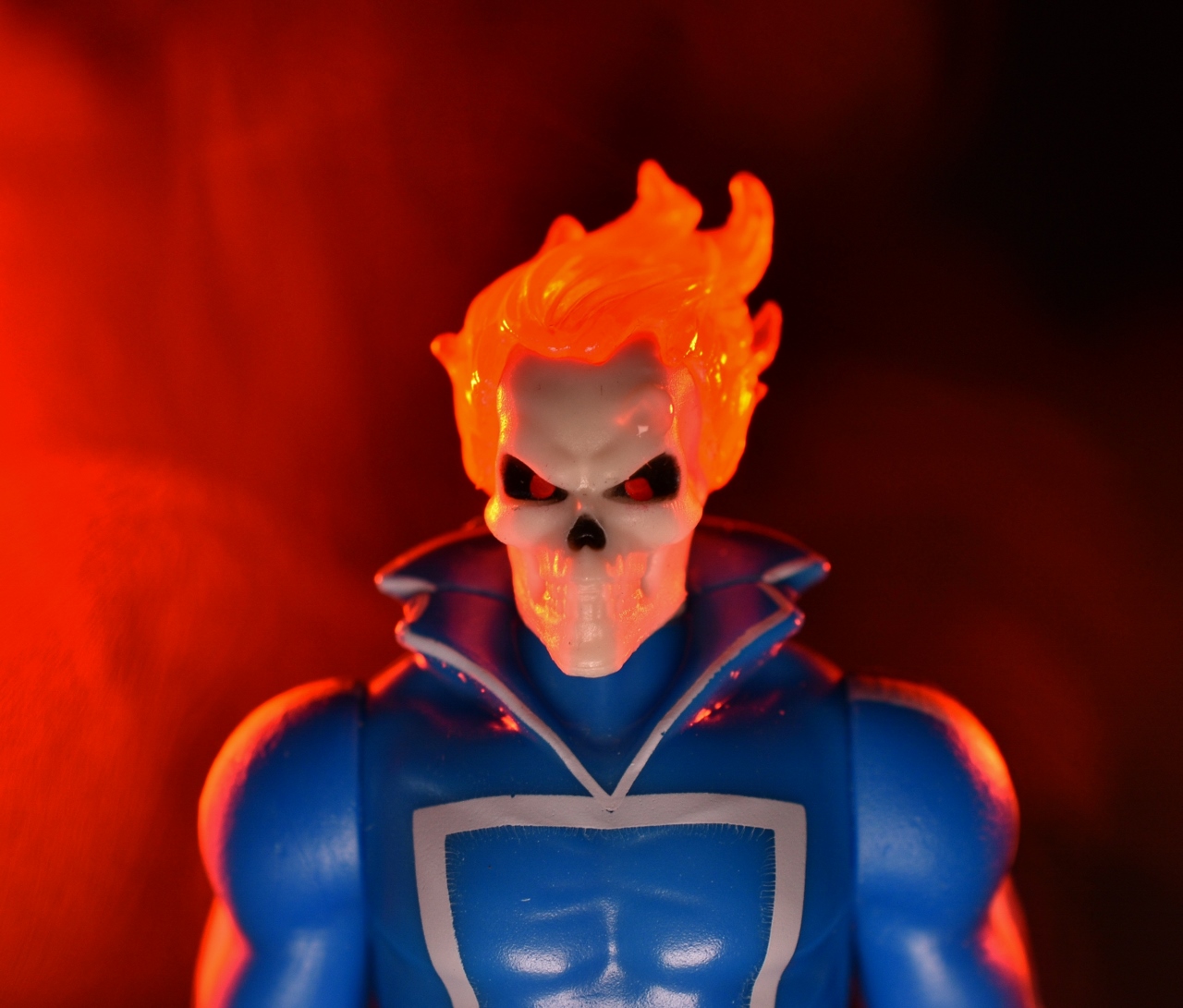 The head is a pretty nifty sculpt, with some backward sweeping flames. It evokes that late seventies/early eighties era of Ghost Rider excellently.
The flames on the head are actually translucent, which is a nice touch.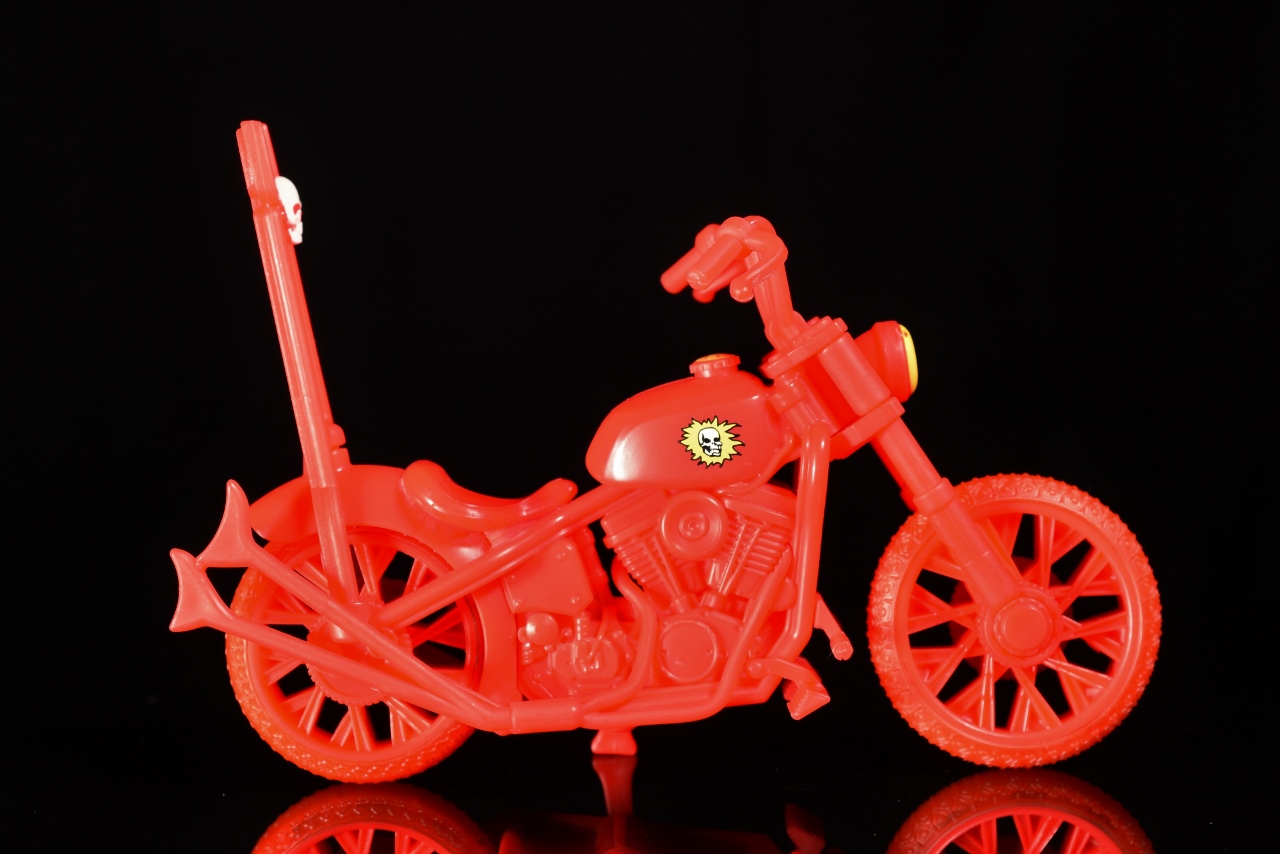 The bike is just plain cool. The tires roll perfectly. The front wheel actually turns with the handlebars. There's a kickstand to keep him upright while he's sitting there. He slides down onto the seat nicely, and once you've got him gripping the handlebars he remains secure to his bike.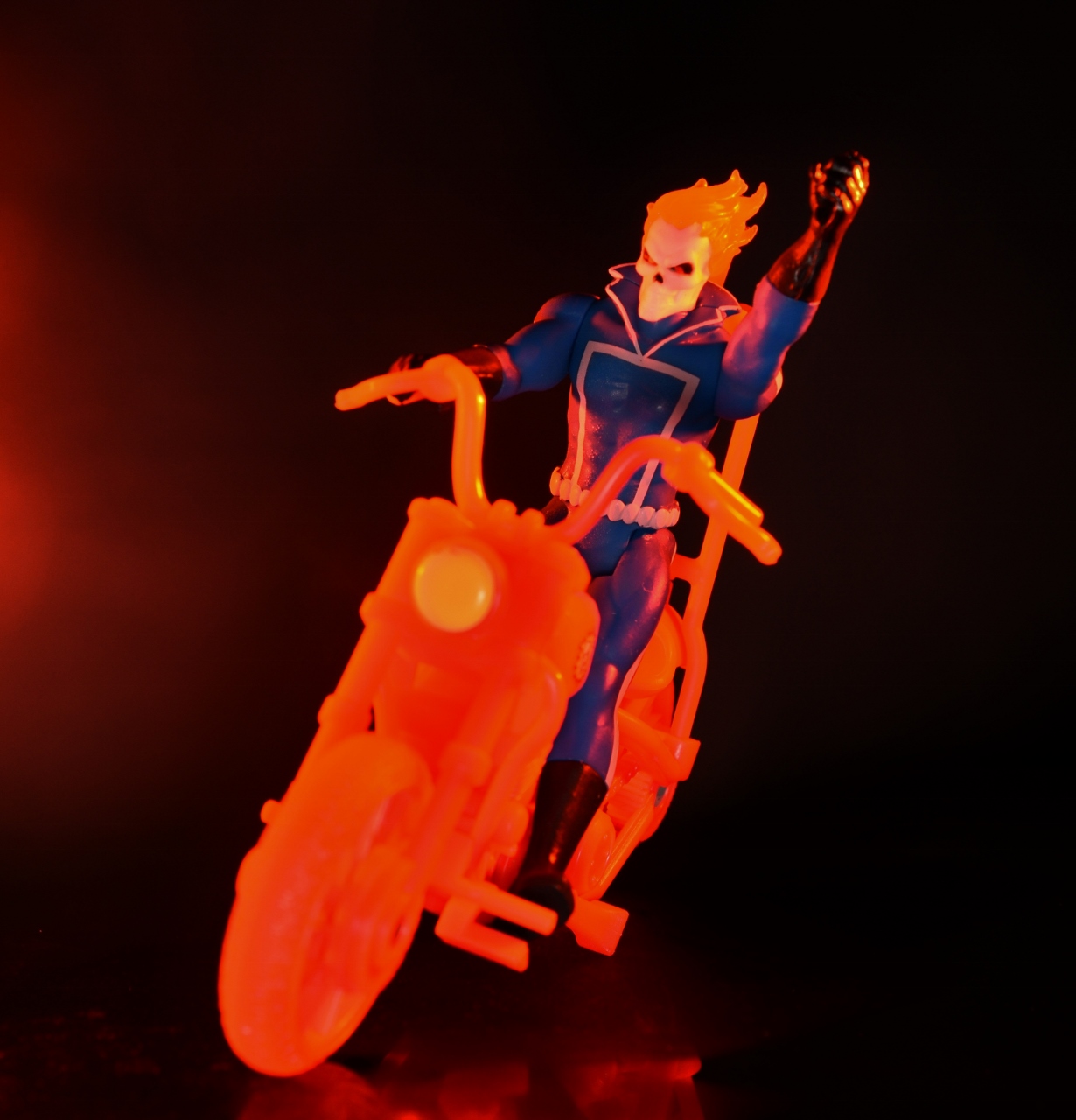 My only nitpick is the little skull design on the bike, something I could have done without but I'm assuming was done to give it that retro toy feel (admittedly, it does feel like something that would have been put on the toy back then.) I'm sure it could be easily removed if one was of a mind to, but it doesn't bother me that much.
This line has been hitting a lot of my personal wants fairly quickly. Ghost Rider is a very cool selection that has quickly become my favorite of the line.
About Post Author