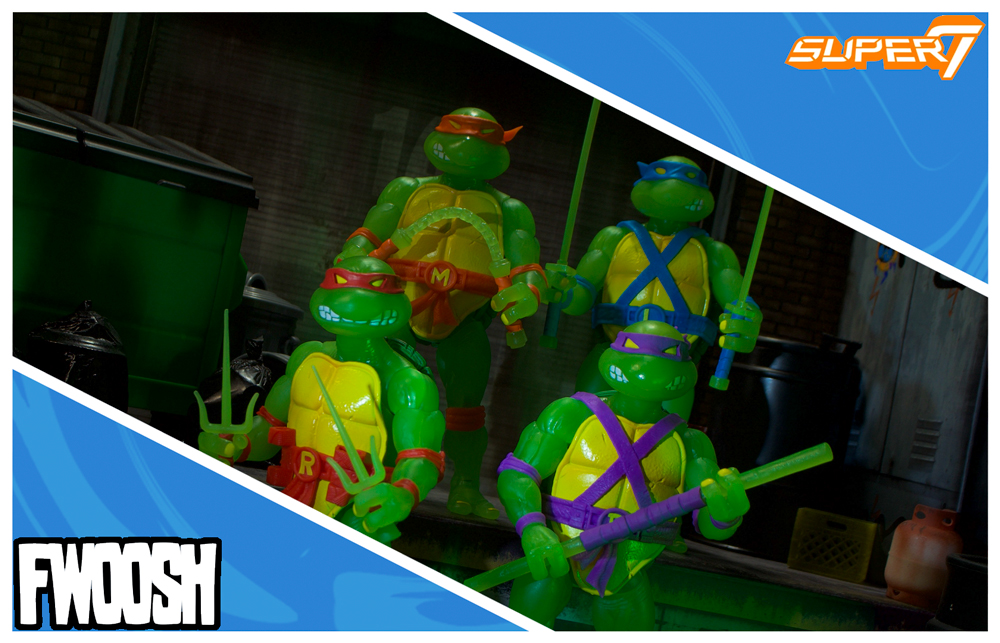 It's #TurtleTuesday and we are all aglow over it. So are these new Mutagen Ooze Glow TMNT ULTIMATES! from Super7!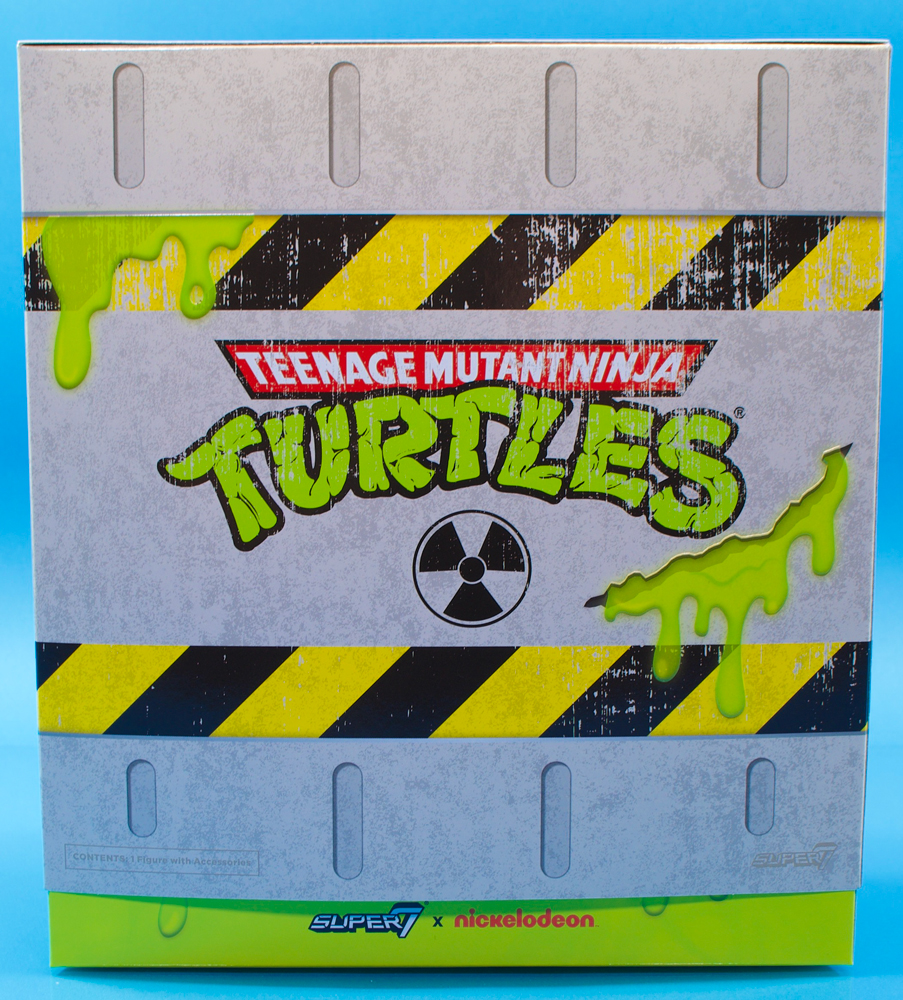 Turtles. So. Many. TURTLES. We have cartoon Turtles, we have comic Turtles, we have movie Turtles, we have video game Turtles, we have vintage-inspired Turtles. We have SO MANY TURTLES. And I love it. Now we have glow-in-the-dark Turtles. Last year, Super7 solicited these site-exclusive set as redeco of their standard ULTIMATES! Turtles. This type of variation is pretty perfect for an exclusive release – it appeals to the die hard TMNT (and/or GITD) fans, but they are probably not considered as "essential."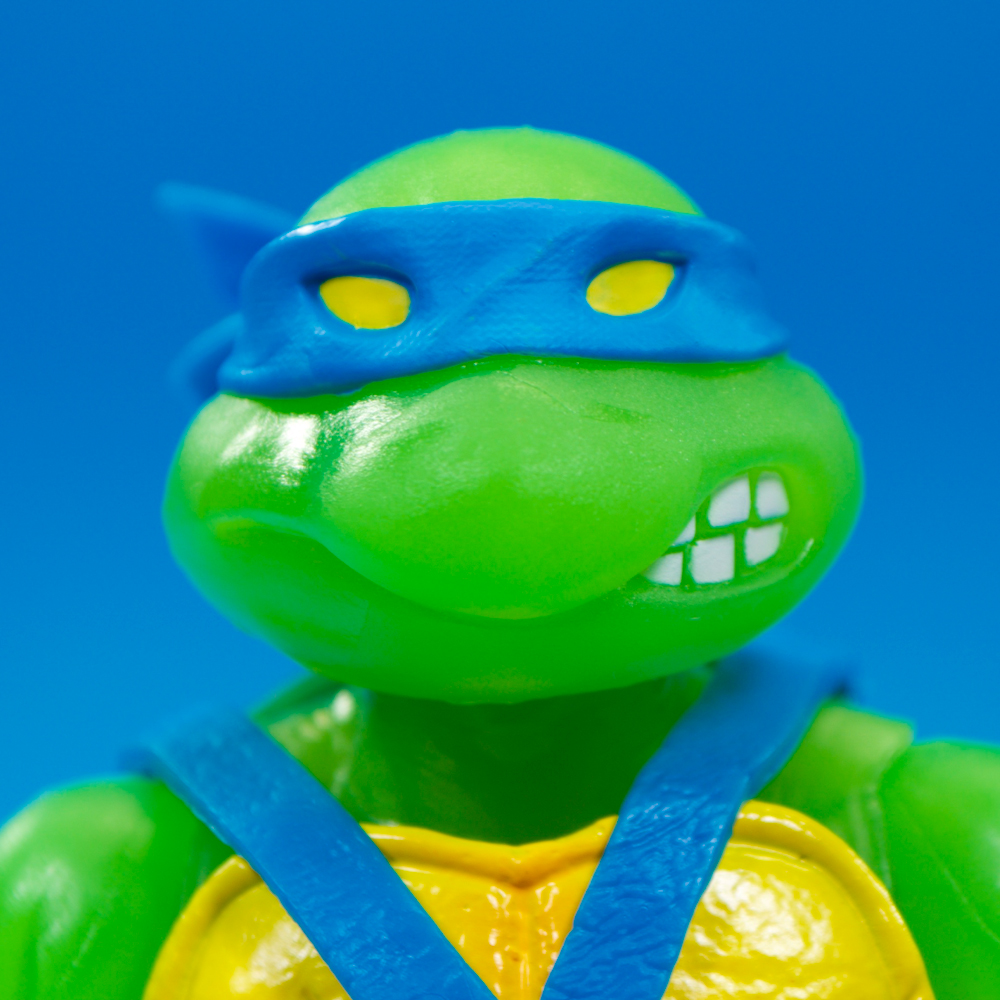 So, while they are probably not essential, they most certainly are FUN. I remember liking the color schemes and glow effect enough when these were solicited to go in for a set, but aesthetically speaking, I didn't realize I would like these guys as much as I do. The colors are so bright, poppy, and downright "toyetic" with a glow effect that is really, really strong and bright.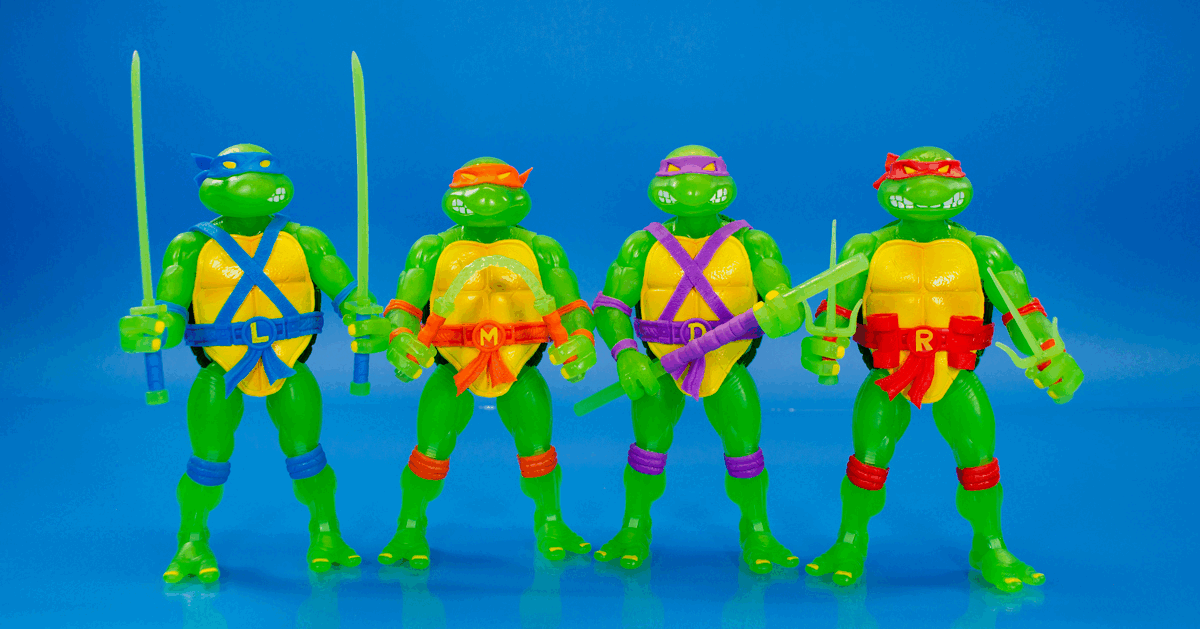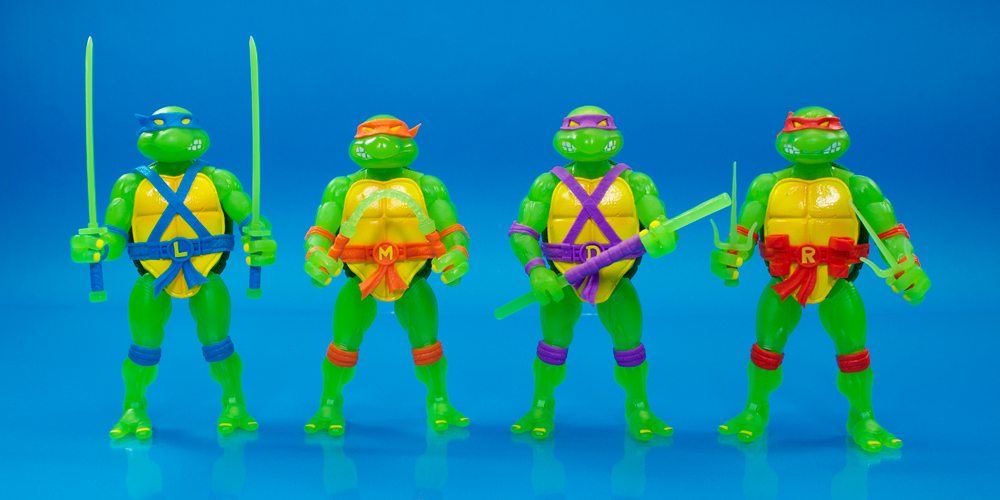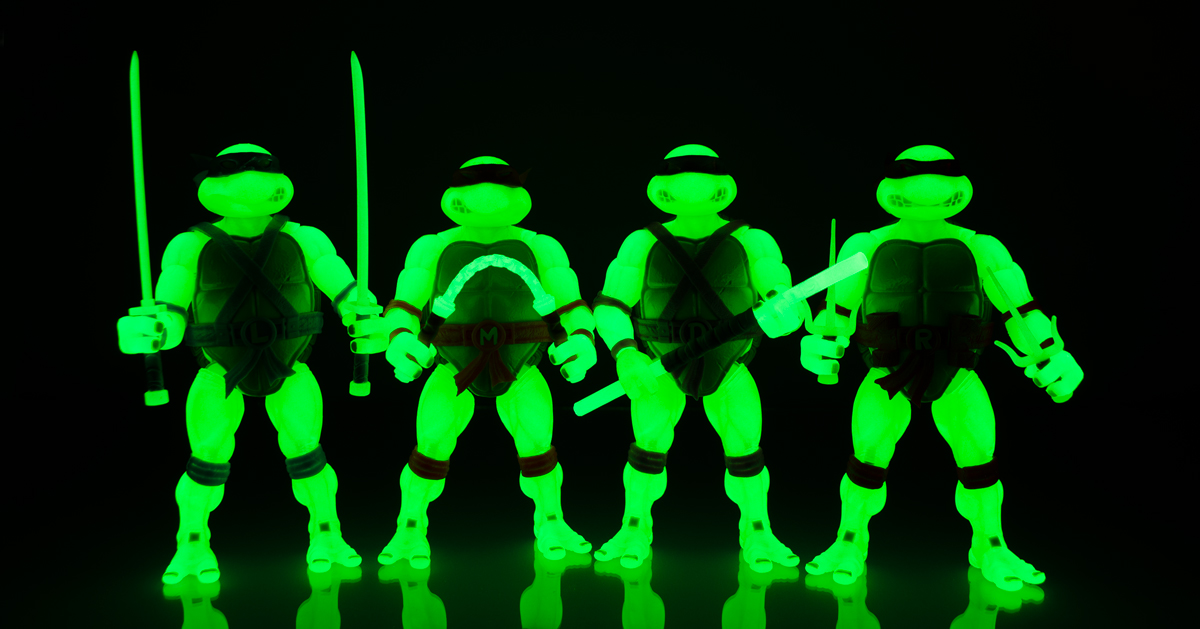 The green used for the glow plastic is just bright and fun, and I am really liking the individual colors for the belts, it adds an extra kick that is reminiscent of the old Storage Shell Turtles. The weapons follow this scheme as well, so even when not in the dark displaying the primary gimmick, these figures are bright and fun, and really – they don't make for bad default Turtles at all.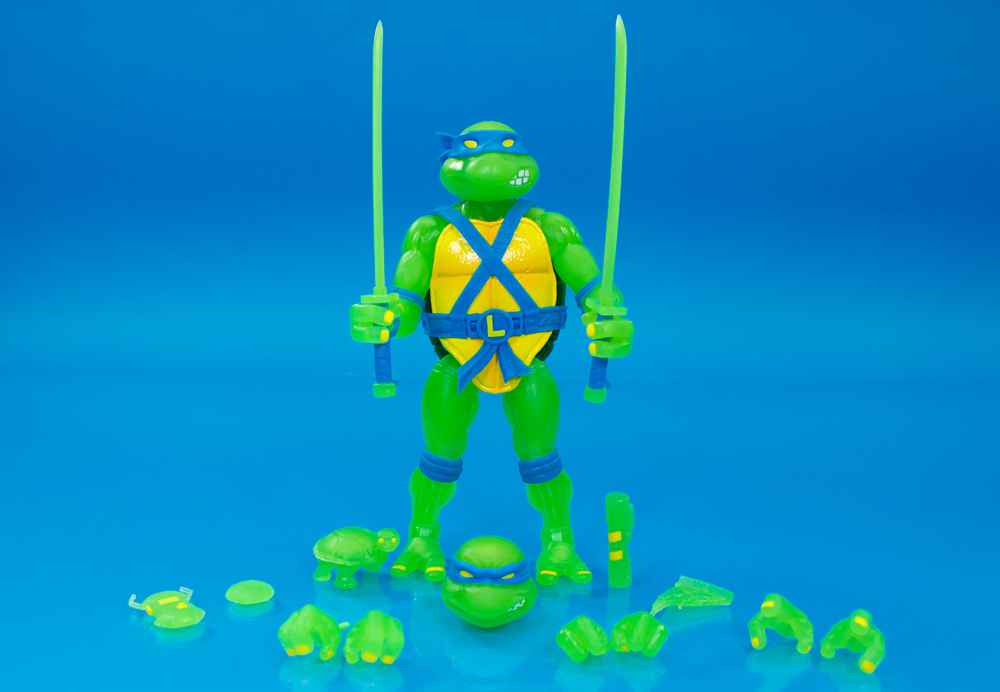 So, here are the PROS for me:
These are bright and colorful with a scheme that will instantly stand out.
The glow effect is STRONG, and Super7 is really good at GITD figures, these are a good example.
The articulation is tight – the hips are better on these figures than the previous TMNT U! figures, so that is a big plus.
The packaging (as usual) is dynamic. I love the mutagen effect, and the TCRI ooze canister callouts are pretty perfect.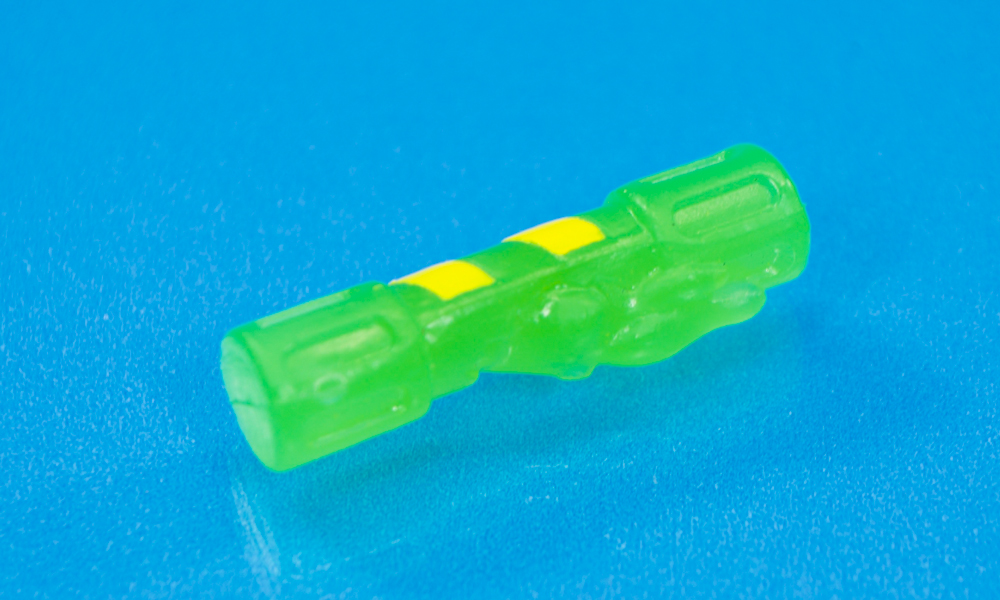 There are some quibbles and things to look out for as well:
The pins in some of the joints (particularly the wrists and hips) are still too thin for my liking. I expected this as these are repaints, but I hope for some updates to these soon to make these figures feel more solid and sturdy.
The accessories are the same across all four figures. That is not a huge thing, but a unique accessory for each Turtle here or there would have been fun.
PLEASE NOTE: You should heat up just about EVERYTHING before making any head swaps, or even putting weapons in hands. There have been some issues with U! figures with this as of late, but as this is GITD plastic, it is naturally less pliable (glow works better with higher durometer plastic), so be cautious. Also, don't bend or move the nunchucks without heating them, too. Once heated, everything bends and swaps just fine, and you don't need to heat them up just to get the joints to move.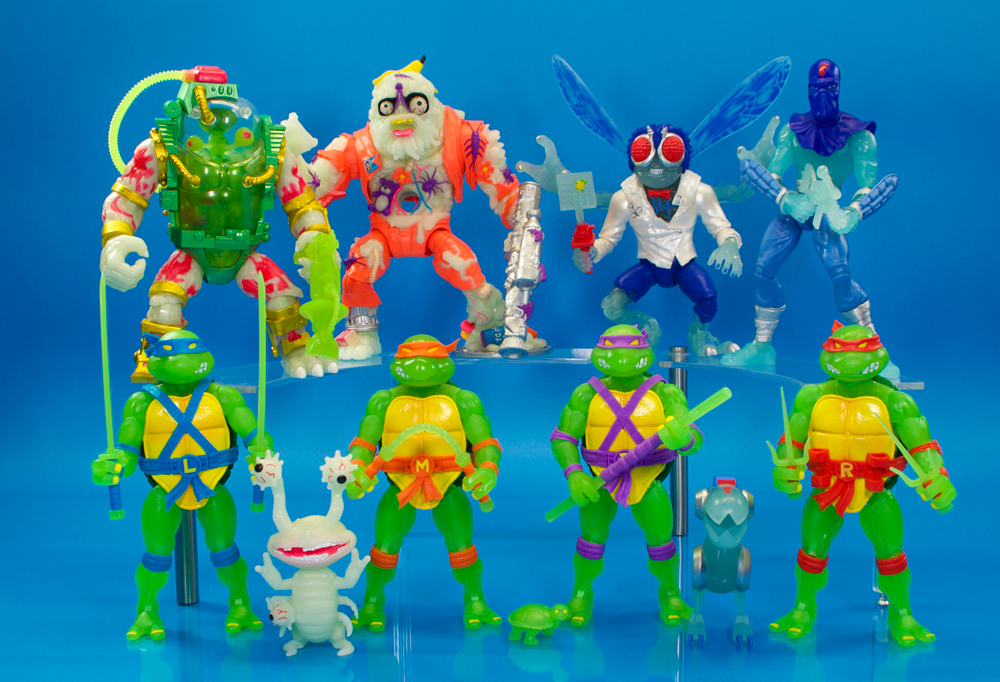 At the end of the day though, while these might not be essential, they are a lot of fun. If you are familiar with the TMNT U! figures, you should know what to expect for a lot of these, but as I mentioned the colors and the glow are just great. Just give them a bit of heat before you swap those heads!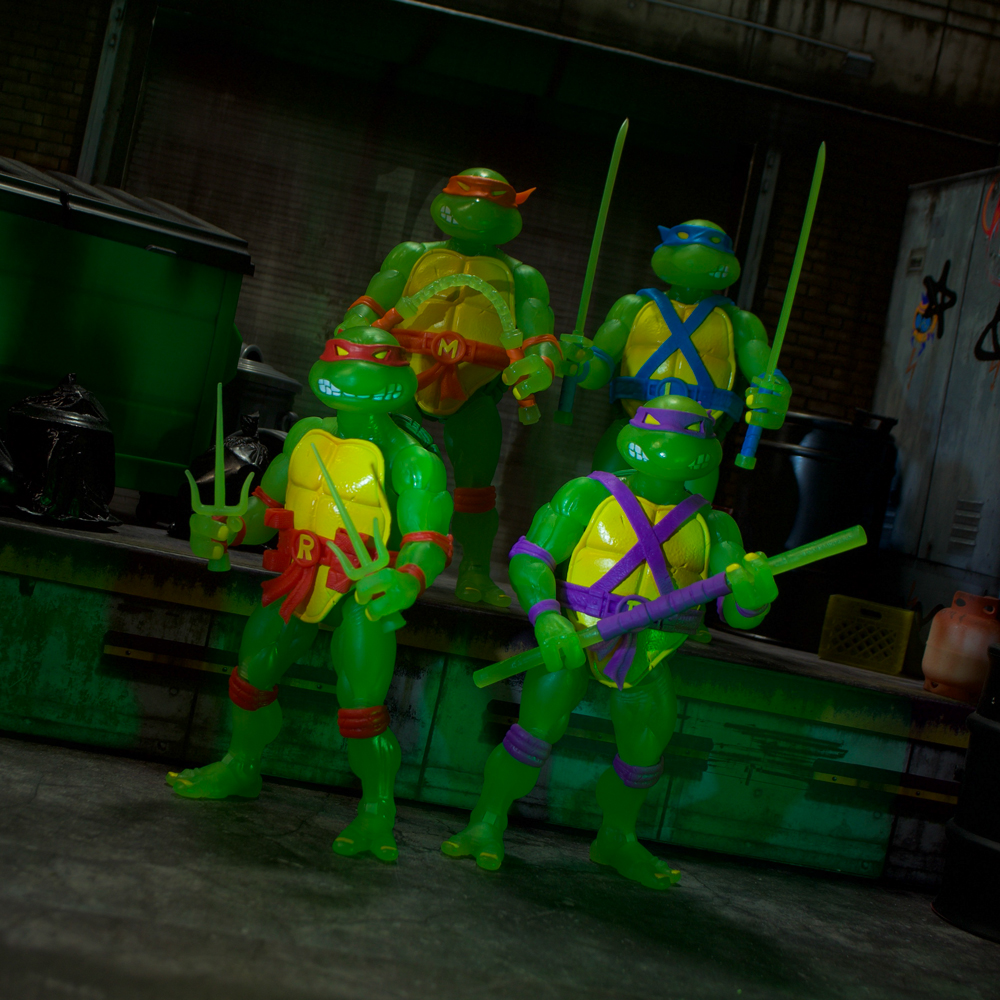 *Thanks to Super7 for sending these along for a feature.
About Post Author