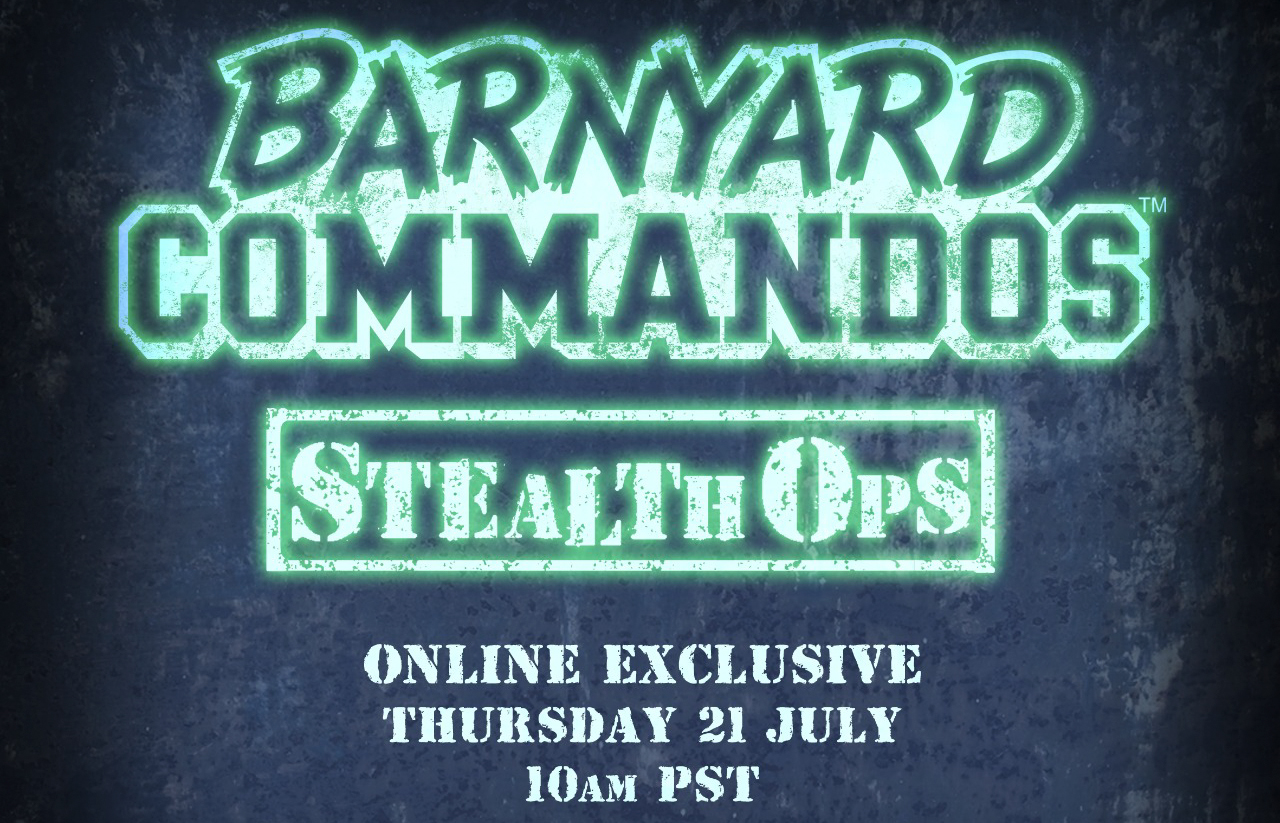 Premium DNA is making it's summer exclusives available to everyone, exclusively online!
The new Barnyard Commandos: Stealth Ops action figures by Premium DNA feature grayscale deco for camouflaging into deep cover on the darkened battlefield. Each includes accessories with glow in the dark deco accents, recreating the feel of night vision armaments.
As the sun goes down, these bastioned beasts prove that the battle for the barnyard never sleeps!
This extremely limited edition release comes packaged in glow in the dark accented packaging, and is limited to 450 pieces for Sgt. Wooly Pullover, and 350 pieces respectively. Retail price $49.99 each.
Sale begins Thursday 10am PST Thursday, July 21, only at www.premiumDNAtoys.com
There will be a partial allocation from this limited run available from BBTS at a later date.
Barnyard Commandos:Stealth Ops are currently in transit from China alongside standard release Barnyard Commandos and Madballs Trashin' Pumpkin. All will begin shipping upon arrival.
About Post Author