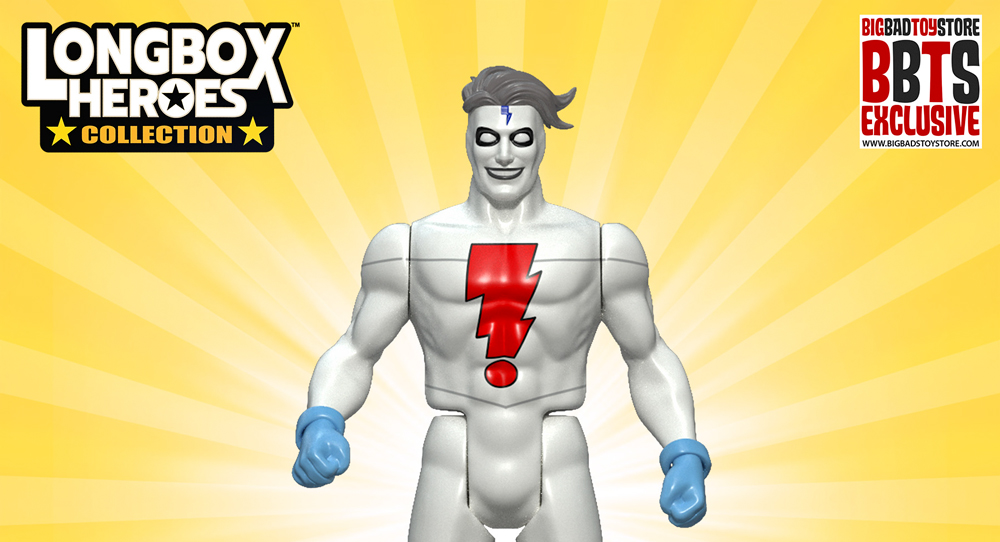 Have you seen the new Longbox collection? This new line is taking a classic yet modern take on some of your favorite superheroes. We have a First Look at one of the BEST – Madman!
Check out all the details below, and be ready to pre-order at BBTS on July 6th! You can also see the debut of Grendel from our friends at AFI.
via Fresh Monkey Fiction:
Bursting into the toy collections of today from the far reaches of the 1980s, Fresh Monkey Fiction and ToyOtter Toys team-up with BigBadToyStore to bring you the LONGBOX HEROES COLLECTION,a retro-styled 4.5" Comic Book Action Figure line featuring a wide variety of indie comic book favorites from the 1980s, 1990s, and beyond! All new for 2022!!! New reveals every day, with the full line launching for pre-orders at BBTS.com on July 6th! Check out freshmonkeyfiction.com for more details.
These retro-styled action figures have been meticulously created to have the look and feel of arguably the most popular form factor of classic superhero action figures of the 1980's, along with the playable articulation fans expect and deserve. Collect them all!
MadmanTM – Created by Mike Allred
"Frank Einstein" was killed in a car accident, then stitched back together and brought to life by two scientists. This resurrection left him amnesic, but also with supernatural reflexes and a slight degree of precognitive and empathic power; however, he remembers nothing about his former life, but faint, troubling memories relating to his death. Madman's costume is based on the only thing he can clearly remember: a fascination with a comic book character called Mr. Excitement.
The Madman action figure* features 7pts of articulation and comes carded on a colorful vintage style package**.
Release date: Approximately Fall 2023
*Prototype shown is not final
**Product details can subject to change without further notice
Madman ™& © 2022 Mike Allred
Longbox Heroes TM 2022 Fresh Monkey Fiction & ToyOtter Toys. All Rights Reserved.
About Post Author