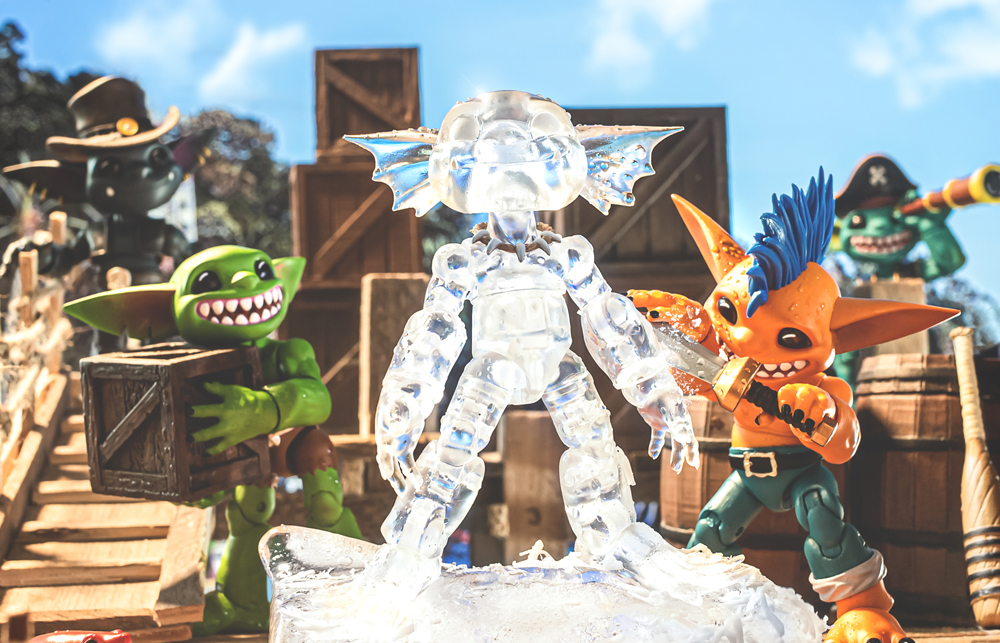 The Plunderlings are teaming up with Entertainment Earth to bring a brand new exclusive Drench figure to the San Diego Comic Con!
You know we LOVE the Plunderlings here and this new Arctic Drench figure going to look awesome with the rest of the tribe. Check out all of details direct from Entertainment Earth, and don't miss out on your chance to add this cool dude to your collection!
via Entertainment Earth:
This limited edition exclusive is here to plunder your toys!
High-quality Drench Arctic Clear Variant Action Figure. Features 25 points of articulation and alternate heads and hands! Includes a silver conquistador helmet, a brinicle spear, and a necklace!
Convention Exclusive! Out of the icy depths and armed with its brinicle spear, this limited edition Plunderlings Drench Arctic Clear Variant 1:12 Scale Action Figure – Convention Exclusive is here to plunder your toys. Featuring over 25 points of articulation, the high-quality figure measures about 3 4/5-inches tall and comes with 3 alternate heads with magnets (open and closed toothy grin, and smirk), 2 alternate pairs of hands (relaxed and gripping), a silver conquistador helmet, a brinicle (ice stalactite) spear, and a necklace. Quantities are limited, so order yours right away!
The Plunderlings are ready to set sail across the seas to plunder your toy shelf! A little bit of monster, a little bit of pirate, and heaps of infectious charm, these greedy adorable pirates travel from island to island, looking for treasure and mischief. An original figure line, Plunderlings are a new concept of fantasy creature, inspired by the culture and history of the Caribbean. They bring a tad of island living to you in a fresh, fun, and imaginative way, as well as sitting comfortably with the rest of your action figure collection. You'll want to collect them all! Sold separately. Ages 8 and up.
ORDER YOU EXCLUSIVE PLUNDERLINGS ARCTIC DRENCH FROM ENTERTAINMENT EARTH
Please Note: This item will first be sold at San Diego Comic-Con 2022 at Entertainment Earth Booth #2343. If supplies remain after the show, your order will be filled and shipped to you then, in August 2022.
We reserve the right to limit quantities ordered.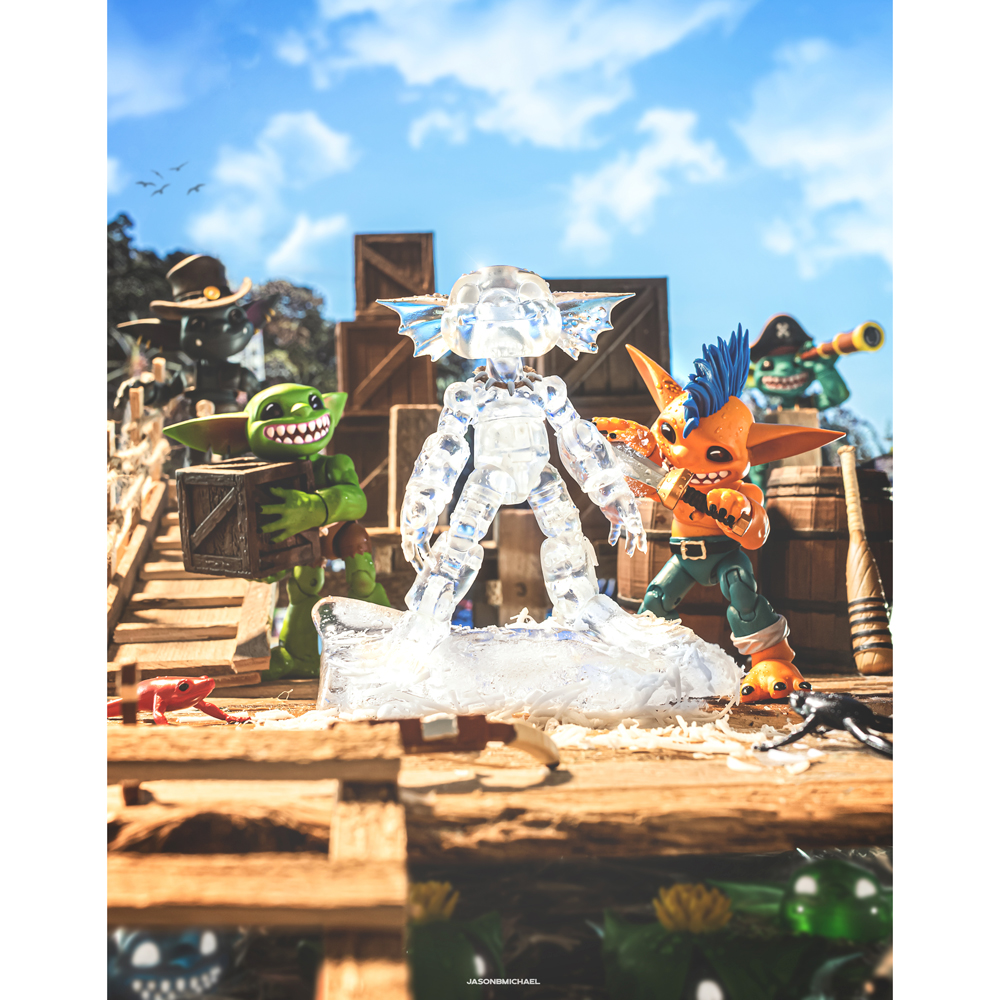 About Post Author