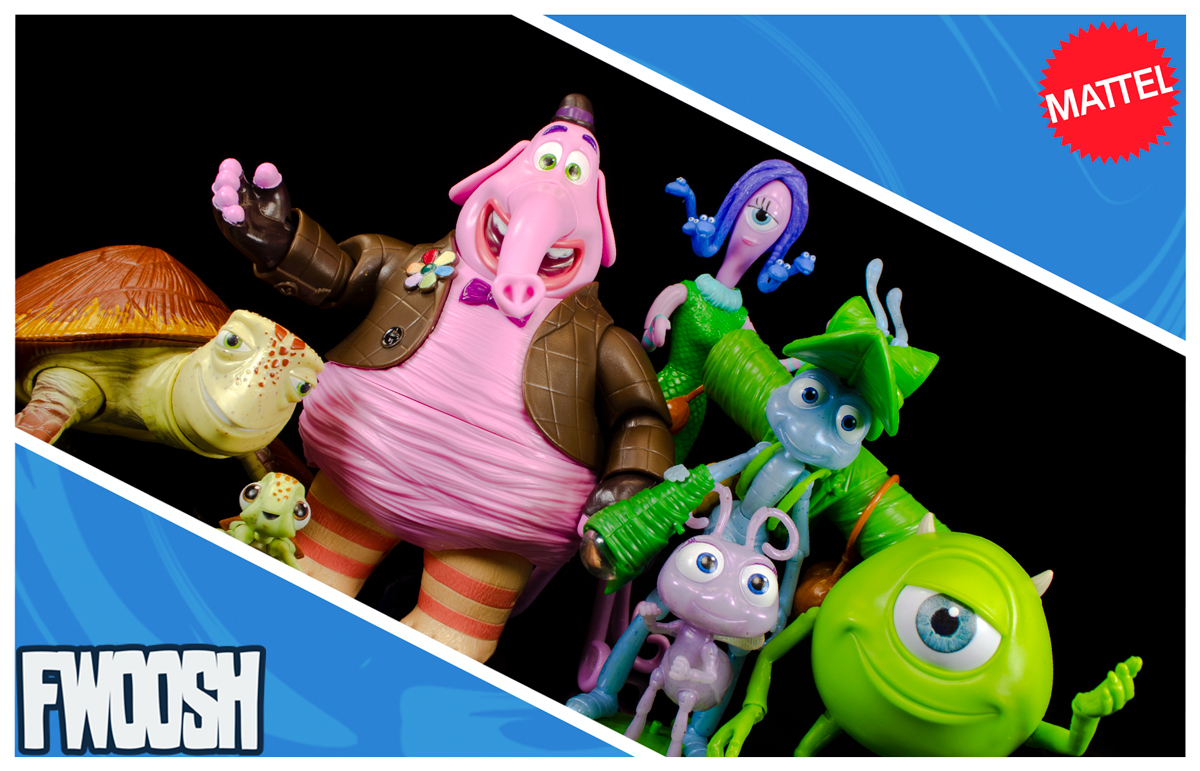 Who're you friends who like to play? Bing Bong, Bing Bong! But also: Flik and Dot, Crush and Squirt, and Mike Wazowski and Celia! Mattel is bringing the stars of the most memorable Disney Pixar movies into a new action figure line: Featured Favorites.
It is almost surreal that Pixar has been making movies for as long as they have, and during that time they probably have the best track record in terms of quality storytelling of any movie studio. Of course there are the big name hits like Toy Story, but even the "smaller" movies have positive reputations that contribute to overall mystique of the Pixar brand. There is a cohesion that makes each of these individual titles, while wholly unique on their own, a part of a larger pantheon where they fit together. So, in all that time there has not been an action figure line that provides that same kind of cohesion, until now.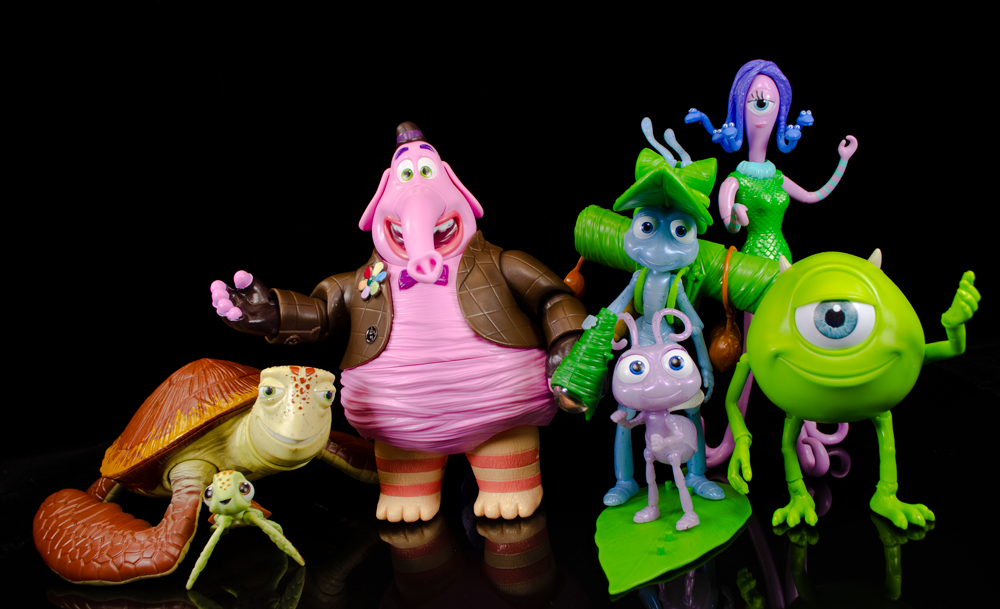 I have to admit that I did not know this line was percolating, so when I saw some pictures of this first series online, I was pleasantly surprised. I am big fan of Pixar, and while I might not be in for every single release in a line like this, having the opportunity to get some of my favorite characters from my favorite movies in a common overall style is really exciting. It is difficult to judge a line just by its first series, but if I am going to go ahead and do that, the character selection stands to be quite diverse.
Series one covers four different movies, and while Finding Nemo and Monsters Inc. might be reliable expectations, I am glad to see an underrated movie like A Bug's Life included as well. I would love to see the variety continue to spread across other films while also building out core characters for satisfying individual movie collections. The sculpting work is solid throughout for this line, and the articulation is serviceable for a line that is going to try to catch kids and collectors alike, so there is a lot of potential here.There is obviously no set model for design and articulation with huge variances in shapes and sizes of these characters, but scheme is able to bring them all together so they feel like they are all from the same line and reasonably fit together.
Let's take a look at each release.
MONSTERS INC. – MIKE WAZOWSKI AND CELIA
A BUG'S LIFE – FLIK AND DOT
INSIDE OUT – BING BONG
FINDING NEMO – CRUSH AND SQUIRT
*Thanks again to Mattel for sending long this figure for a First Look, we really appreciate it.