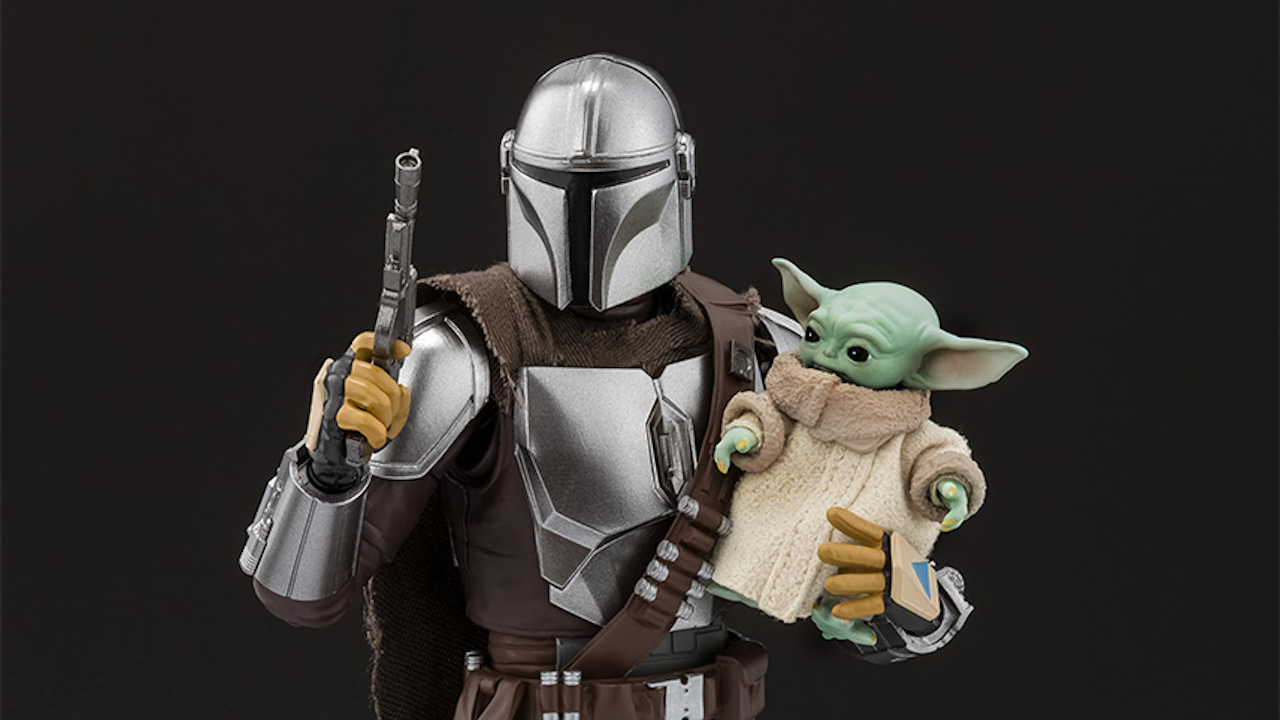 Okay Bandai, it's been a bit, it's good to see some Star Wars S.H. Figuarts going, especially if it's The Mandalorian!
Tamashii Nations has released the promo images and bare bones info on the next two Star Wars offerings. Pre-orders don't go up until Friday April 3rd, so don't start freaking out yet.
The Mandalorian in Beskar Armor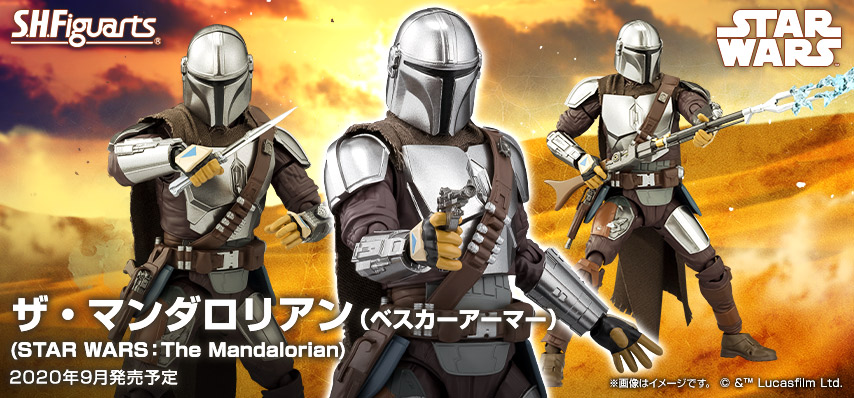 Remember when we were all happy about geting the initial Mandalorian figure, only to find out that look lasted less than an episode? Don't get me wrong, I'm still happy to have it, it's like getting ESB Boba before RotJ Boba, but then Mando got his kickass shiny Sunday-Go-To-Meetings and it was all "OOOOO, I want that in plastic!" And now we will.
Looks like it comes with rifle with electric effect, pistol, blade, a flame effect, jet pack with blasts, wrist rockets, and a soft goods cape. No alternate head so load us up with accessories! MSRP $77, September release.
Baby Yoda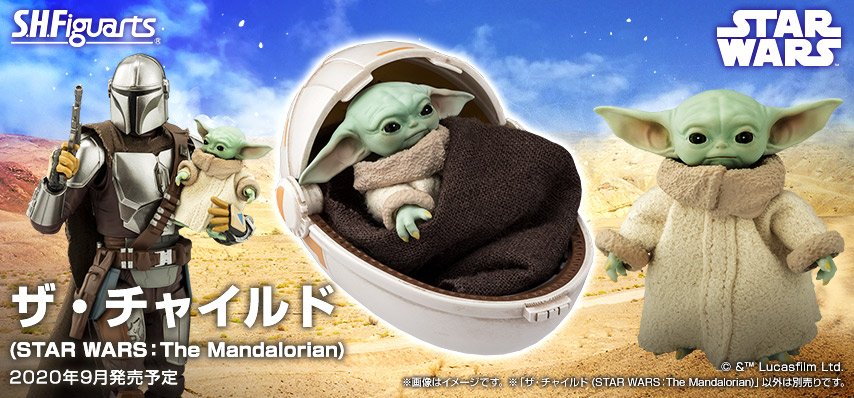 Yeah, I said it. Sue me.
The S.H. Figuarts Child DOES have some head options going on, from neutral to ears angled down to eyes closed and Forcing it up. The floating crib on clear rod is also included, along with a sippy cup. There also appears to be articulation below the soft goods robe, and a cloth blankie is included also.
EDIT: Found another pic with a backpack.
It does seem like a small figure to be releasing by itself, but they adjusted the MSRP accordingly. $35, also releases in September.
Now, Bandai, about that IG-11….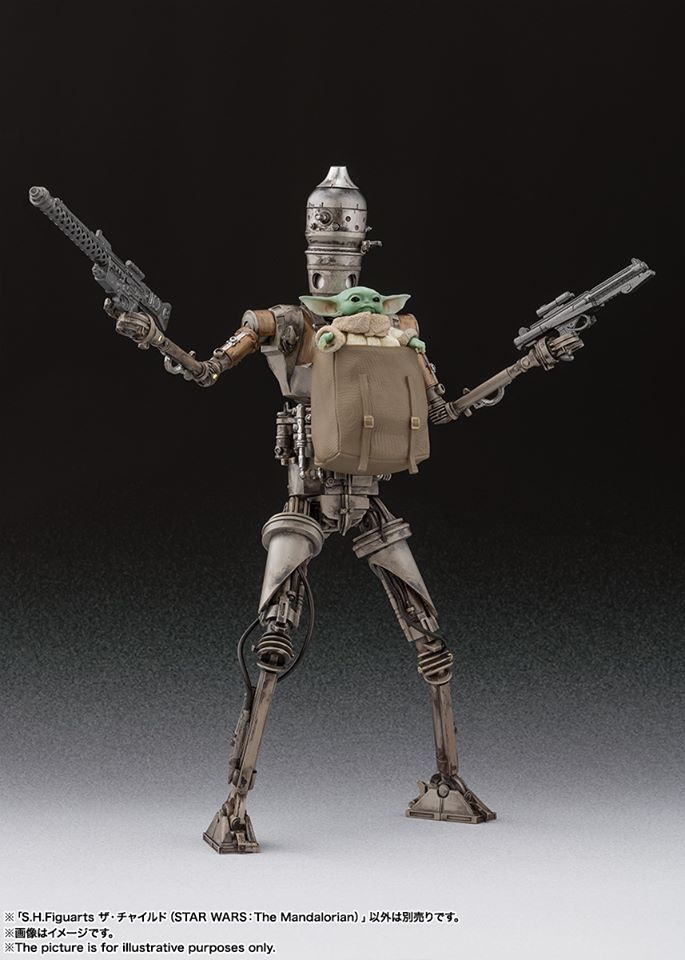 About Post Author