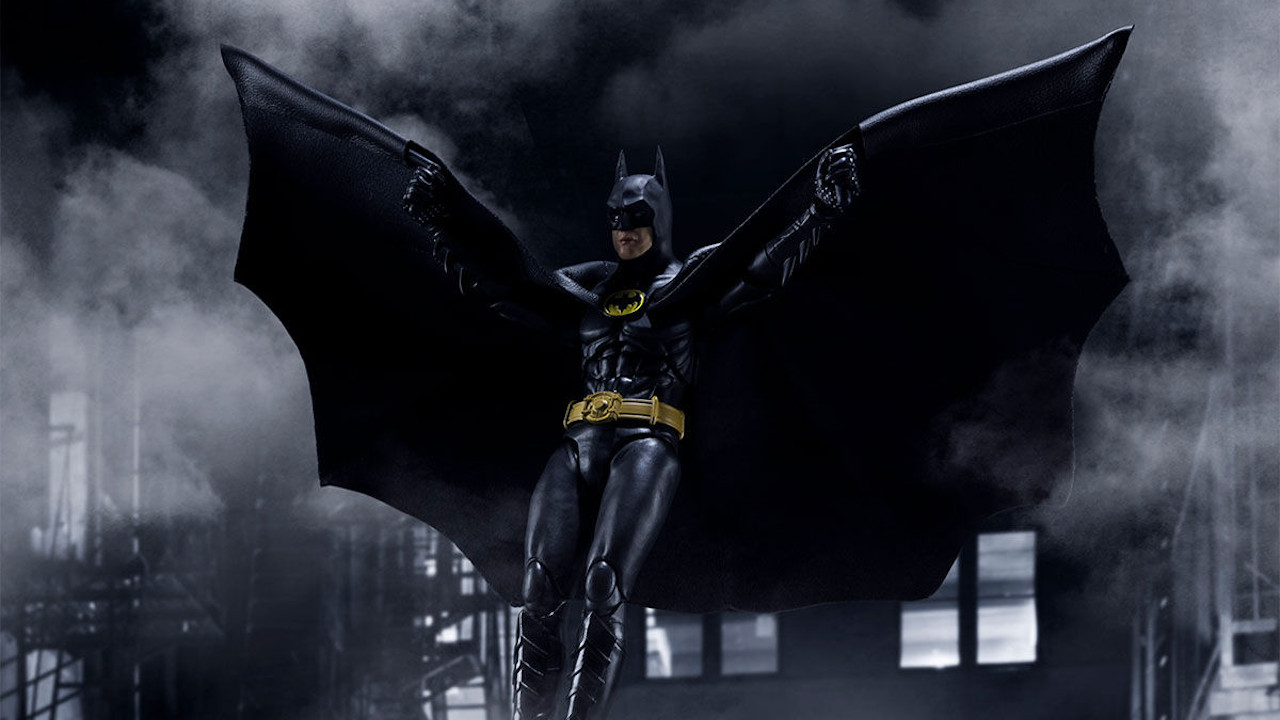 Bandai goes back to 1989 for their next S.H. Figuarts Batman!
Proving once again that you just never know what Dark Knight you're going to get next.
The '89 suit is tricky, being a lot of smooth surface and cape square footage. Breaking it up with joints can take some skill, and fabric capes haven't always been Tamashii Nations' specialty. I feel like they waited until the time was right to spring Keaton into the line.
It looks like, much like the actual suit, neck movement is non-existent. I think the eyes looking around is actually swappable faces, if this translates correctly…
I'm also not sure why the digitally painted head above looks Jokerized. HE'S BEEN USING BRAND X!
The proportions and overall look are maintained fairly well, with the articulation cuts strategically placed. Especially in the torso.
The solicitation specifically lists the grapnel gun, the gauntlet (which I assume is the zipline launcher thing), a batarang, two shuriken, and cape holding parts. I'm thinking it's something to help spread it out for that gliding look. There is also a a pic with the bike pedal punch them harder dealie open palm, not pointed out but may be in with the hand count.
It is a Soul Web exclusive so options are more limited. $68, ships in September.