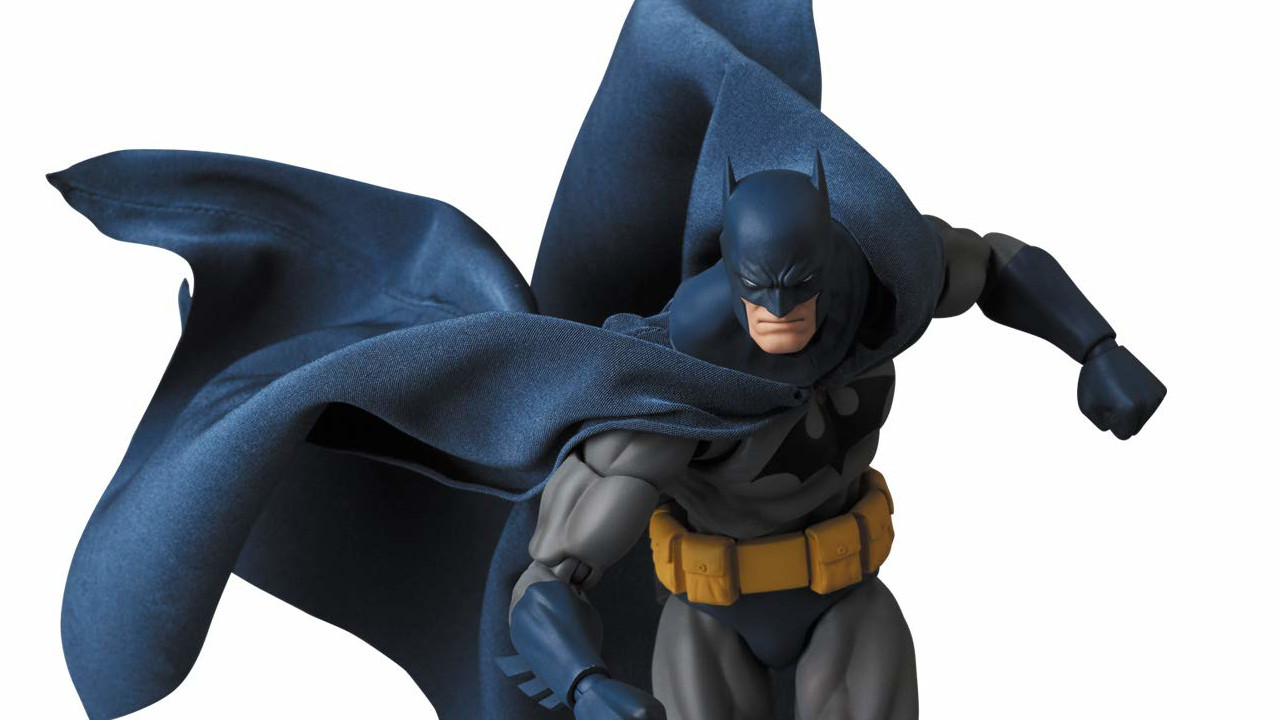 Here, on the 30th anniversary of Tim Burton's Batman, we have the pre-order for the MAFEX Hush Batman bestowed upon us, and all is well in the world.
And I'm talking all is well. Just look at this thing. The sculpting. The shading. The dynamic cloth cape. The articulation. When Medicom announced it's first Marvel comics styled figures, this is what we were hoping for and it seems they aren't letting us down.
The set contains the usual assortment of alternate Batman heads. Determined. Extra super determined. Unmasked. And all three look great.
For accessories, Medicom said to hell with it, we're modling the grapnel gun in the hand. Twice. None of this "gun falling out of hand" or "tiny hole for the firing hook" stuff. Just swap the hand, boom, done. There are two different Baterangs and several sets of hands, including a Batarang knuckle hand.
We already knew the price of around $70 and the ETA April 2020 from the magazine scans earlier in the week, so go get your pre-orders in at your favorite import retailer!
NOW, we've seen Medicom do fantastic renditions of other Hush characters in their RAH line, will we see those in this series along with another artists/era style? The Marvel MAFEX line jumps between modern and 90s, will DC be the same?