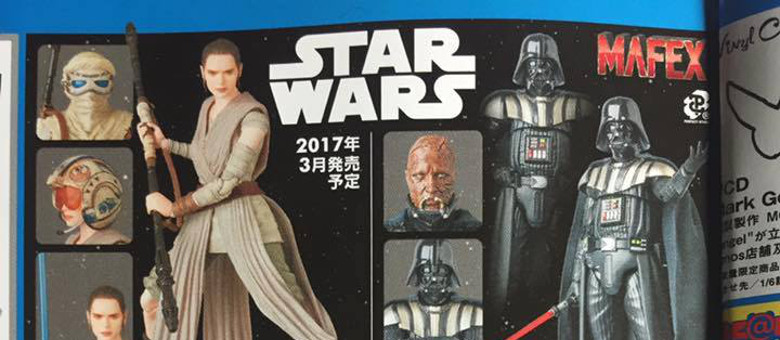 Medicom is on fire today with their MAFEX offerings. First Deadshot from Suicide Squad, now Rey from Star Wars: The Force Awakens and Darth Vader from Revenge of the Sith!
I'm still holding out hope for official, individual promotional images later, but for now bask in the glory …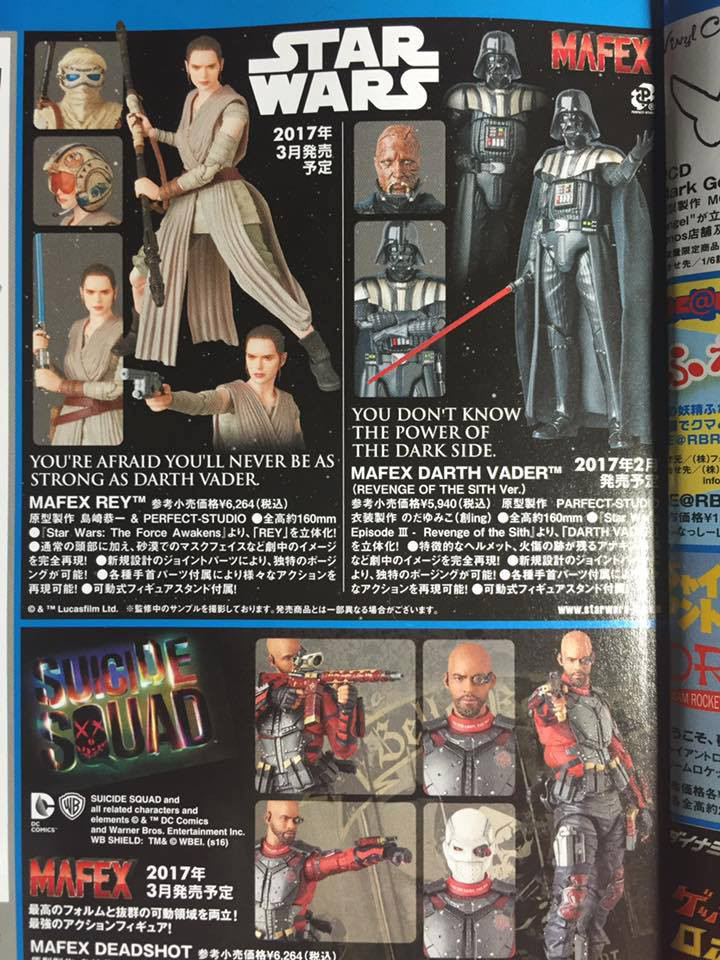 I've been waiting for an import company to tackle Rey, and while MAFEX has a sketchy track record, you know I'll be scooping her up as soon as pre-orders hit. Alternate masked head, X-wing pilot helmet, staff, lightsaber, and blaster? Sold!
Too bad she's not coming until March 2017. Such teases.
Darth Vader comes with an alternate crispy Anakin head and it does look like some changes were made to the body, especially the shoulder/chest piece.
And then I just posted some images of Deadshot about 15 minutes ago, of course. But It's awesome to see the masked head and some of the weapons.
Need. Now.
About Post Author