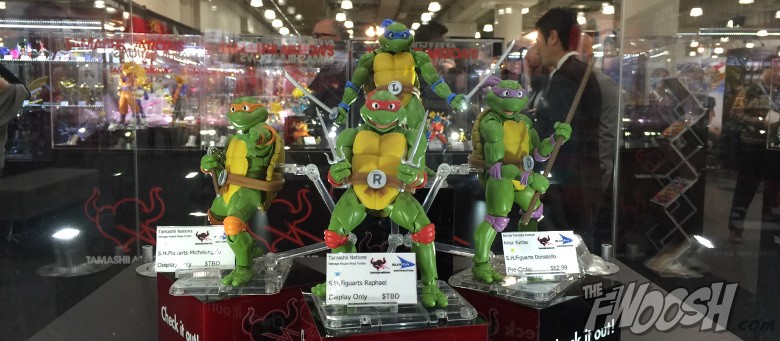 Oh, you knew VeeBee was going to hit the Bandai booth for more info on the upcoming S.H. Figuarts Teenage Mutant Ninja Turtles. He also found the Hero Cross TMNT.
For the Figuarts, the display is basically what we've seen at several past shows with the four main characters, but Veebs was told that there will be more TMNT prototypes at SDCC '16. Ancillary characters, and even the possibility of the turtles based on the 1990 movie. Bandai namedropped Shredder, Rocksteady, Bebop, and Casey Jones. Early pre-sales for Leonardo and Donatello have been fantastic.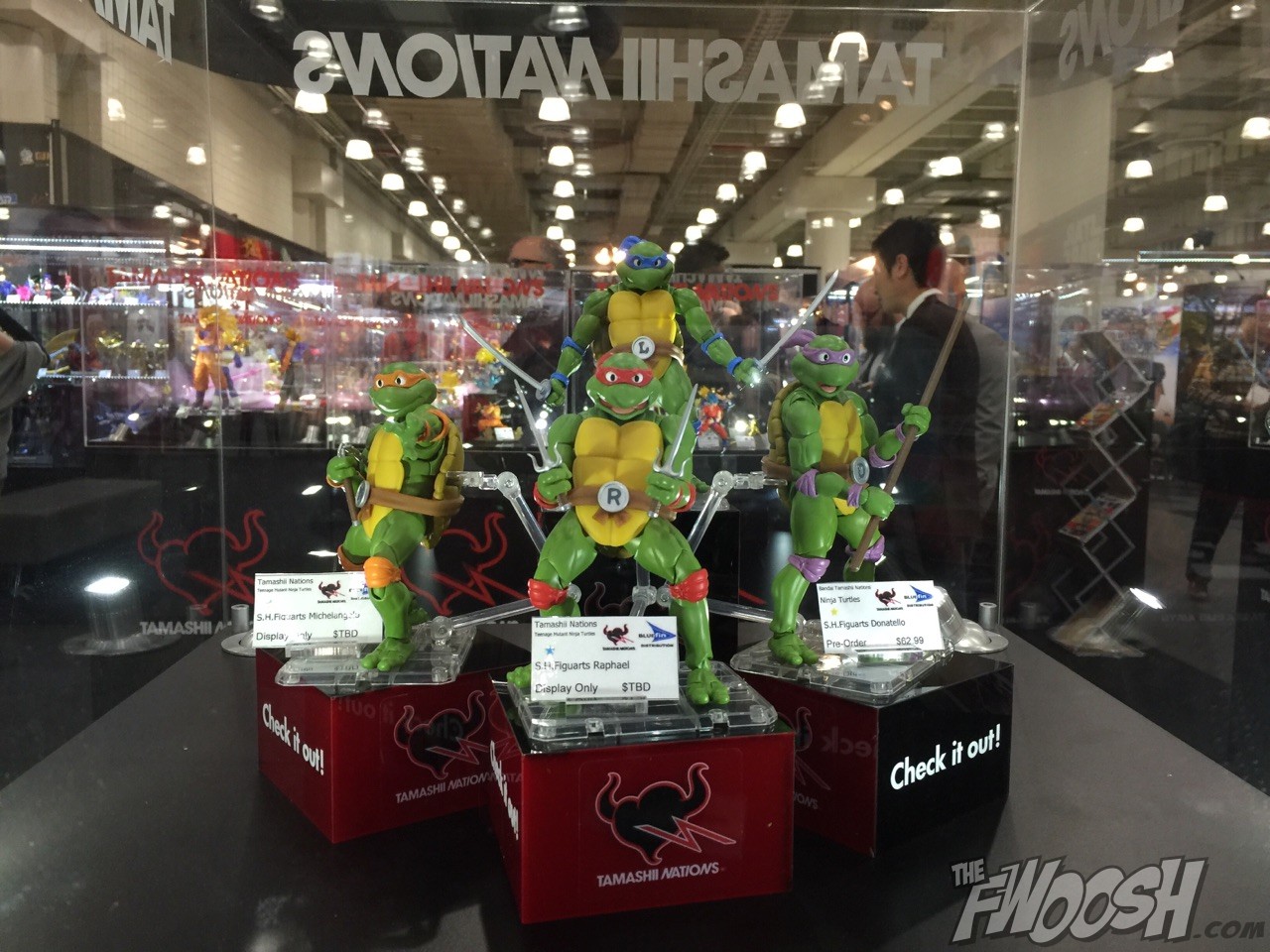 Keeping with the cartoon TMNT theme, the Bluefin booth is displaying prototypes for Hero Cross turtles. These are diecast action figures sporting quite a bit of articulation. A little stylized but definitely cool. Not sure what is going on with Raph's eyes though.