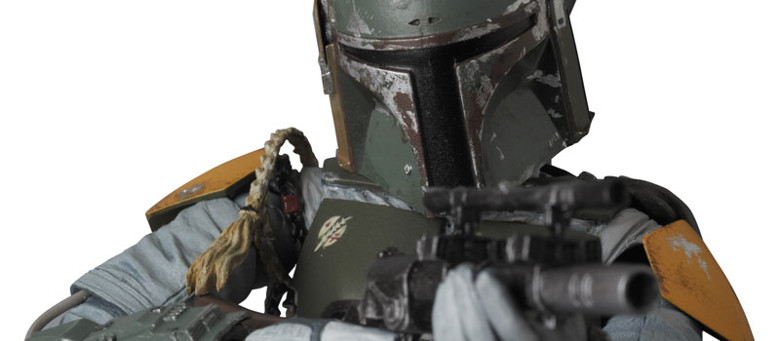 MAFEX Boba Fett is the fourth version of the bounty hunter in 6-inch form. And the fourth to sport The Empire Strikes Back colors. But this one may just top them all.
I just talked about this in my MAFEX Darth Vader review, how better figures of our favorite Star Wars characters have been coming after initial offerings. It's not a bad thing. It's just getting expensive. But somehow I'm okay with it. 1:12 Star Wars toys have been my biggest want for years and years, so I'm definitely not going to gripe when there are so many choices to be had. I just wish for once the better figures would come first. It becomes a one-up game. And I'm a total sucker for it. I already have the Hasbro Black Series and Bandai model kit Fett and I'm perfectly fine with those, but here I am, pre-ordering this one. I passed on the Revo because it's a little stylized even though it looks like a perfectly good Fett.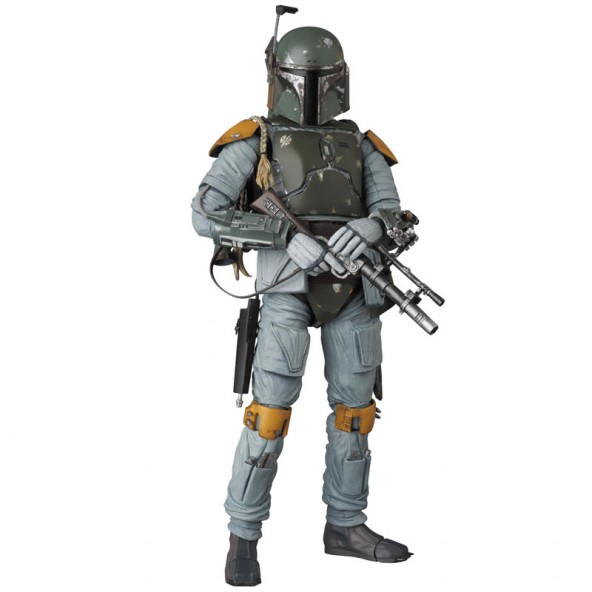 The MAFEX Boba Fett just looks outstanding. If you squint it almost looks like a cosplayer. The helmet proportions are excellent and the joints are all nearly hidden. He even has an articulated range finder.
He comes with the standard Boba Fett action figure accessories. The usual rifle and pistol.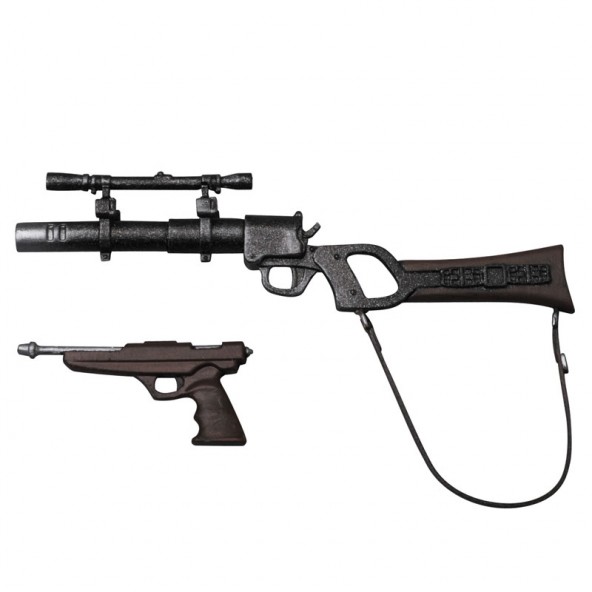 The solicitation also lists alternate hands, but the pics only show the trigger finger right hand and open left hand. We'll see. He also comes with a stand.
At 6.3 inches he's going to fit right into your current 1:12 scale collection. Due July 2016, he'll run you around $40. Pre-orders are already up on HLJ and Amiami.
About Post Author