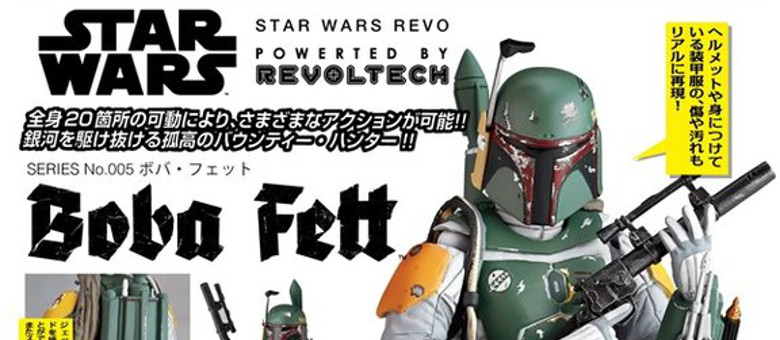 Kaiyodo has released a promotional image showing the finalized Revo Boba Fett and he looks great!
While the Hasbro Star Wars Black Series Fett is a nice figure, we can always use a more articulated version. One gripe would be that it's once again the Empire version.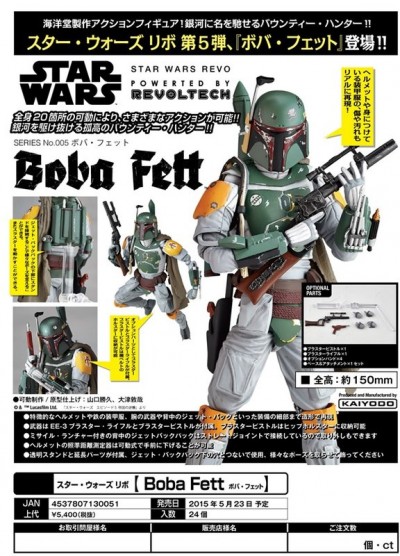 My other gripe, and this is a personal preference, is the revoltech joints. They work awesomely but they stick out at me. Otherwise, he looks fantastic. He may slip into my wishlist. It would have been an insta-buy is it was based on Return of the Jedi.