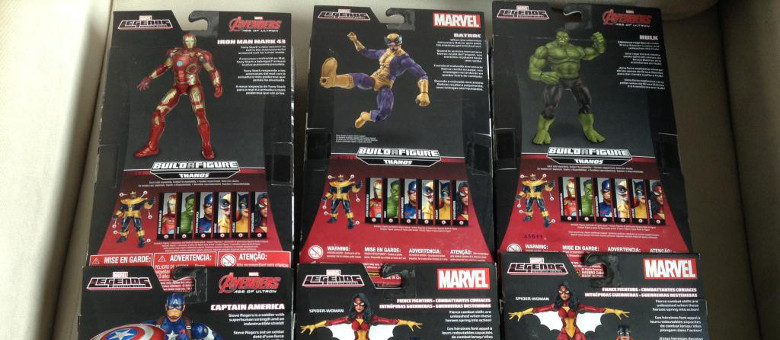 Wow, this set may be coming quicker than we thought.
Usually we see these type of things from Hong Kong eBay first but nope, this time it comes from Fwoosher dr. zenith. He posted carded shots of Avengers Legends Infinite Series 2. The best thing about it, besides the packages once again looking full and worth the price, is final confirmation of Batroc. Check out his cardback picture. Fantastic. One unreleased figure down, several more to go! Also, Iron Man comes with a Stark head and Spider-Woman has some kind of web accessories.
Spider-Woman and Hellcat both come with the same BAF parts. And then Hulk has a Thanos fist. Am I missing the left arm somewhere? Or should I not be looking at pretty new pictures at this early hour?
He also received the newest Spider-Man Legends Infinite series carded. We've seen these loose from eBay but they still look good carded and all together like this.
Finally, from a Hong Kong auction site comes boxed pics of the Agents of SHIELD 3-pack. This looks very nice in package. Hill's head also looks to be a more manageable size.
About Post Author