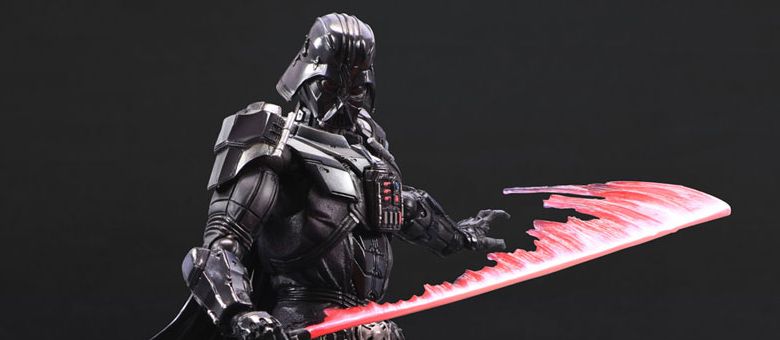 More Star Wars action figure announcements!
For those familiar with the Variant Play Arts Kai line, you know what the deal is here. Stylized, very stylized. Larger scale. But taking that into consideration, this is a nice looking figure. With figures like the Bandai Movie Realization samurai-inspired Vader releasing now and the many, many six inch scaled movie accurate Dark Lords coming out, something like this that is it's own spin on things is not a bad thing at all.
The figure comes with a whopping nine hands in all, one that is holding some kind of Force effect. Two lightsabers, one with a kick ass stylized blade while the other is more like we all know but by comparison is a bit plain. Finally, there is the standard stand.
No release date yet but the suggested retail is $100.