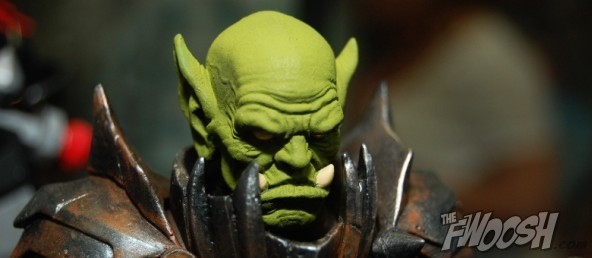 The Four Horsemen had an impressive display of prototypes from their Power Lords, Gothitropolis and Mythic Legions lines.  My favorite, hands down were all of the Mythic Legions figures that included orcs, knights, dwarves, barbarian warriors even a Nosferatu looking creature.  The sculpts are so sharp and the designs are really cool and classic.  The only down side of seeing these beautiful 2-up sculpts is that this will be a smaller, 4 inch line.  I understand the reasoning behind that scale (cost, ease of army building, glyos compatibility), but these protos looked so perfect…
They also had some closer to production version of their Kickstarter funded Gothitropolis Ravens.  These looked fantastic and have not lost anything in the translation from prototype to figure.
They also had a couple new Power Lords characters, including the never before seen assasin!
About Post Author