It's been such an amazing year for toys, and trying to pick out just one this year to call my official favorite has been a chore.  Marvel Legends stepped up its game big time this year and gave us some amazing figures. The Star Wars Black 6-inch series started out this year, and both of the first two waves are full of spectacular figures. DCC stepped up its game with the Batman Arkham Origins line. Even the G.I. Joe Retaliation movie line gave us some pretty perfect figures of Storm Shadow and Snake Eyes in their iconic looks, not to mention we finally got a Kwinn figure!
All those lines previously mentioned were great, but for me, I went with something else this year. My collecting habits took a turn this year after I finally caved and started collecting Masterpiece Transformers. My Transformer collection went from 0 to 100 awfully quick because these toys are so well done and just so much fun to collect and play with. Plus, there's a definite nostalgia factor that I can't deny. So because Transformers were such a huge, and the most fun, part of my collecting habits this year, I decided to pick Masterpiece Prowl as my favorite toy of the year.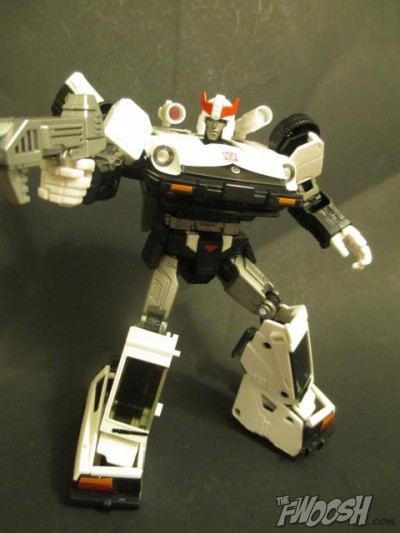 The only way to accurately describe this guy is perfect. He's spot-on likeness-wise from the books and cartoons of my youth. He's well articulated, and his transformation isn't so hard that you need to break out the instruction manual every time. Add all that to his highly detailed sculpt, and you got yourself a pretty perfect Prowl figure. He's one of those figures that once you get him, you think to yourself, "Well I'll never need to buy another Prowl figure ever." I love saying that to myself because it means I have the perfect version of that character.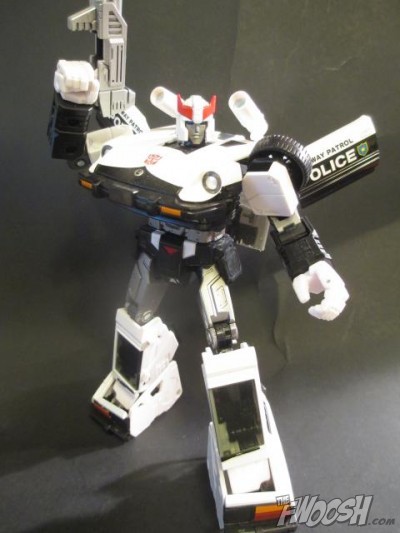 What it boils down to for me is that this is basically the Prowl figure that I've always dreamed of owning for over 25 years. He's a perfect representation of one of my favorite toys and characters from when I was a kid. That doesn't just happen every day. That's why I just had to pick him as my favorite figure of the year.