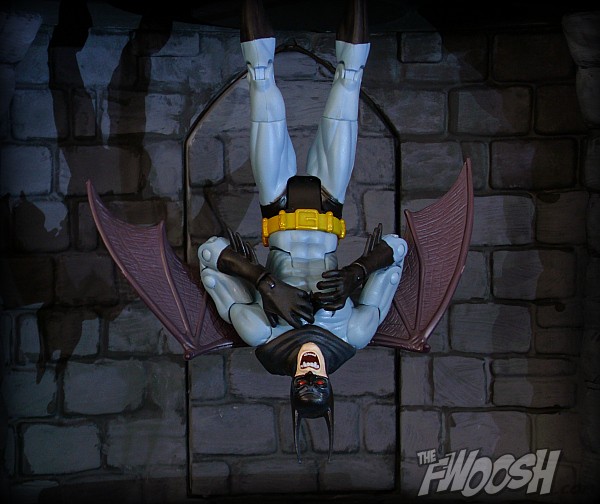 With the end of DC Universe Classics, consumers were left with few options when it came to building their 6-inch figure collection. Luckily, Mattel needed to retain shelf presence at retail and offered an interesting sub-line in DCUC's absence, the ambitiously titled "Batman Unlimited."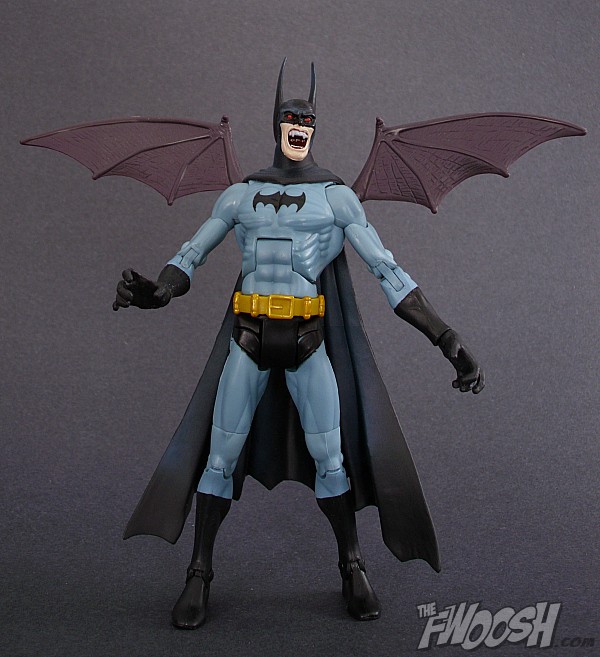 Batman Unlimited may have borrowed tooling from its departed sister-line, but it had an identity all of its own. Not only did it fill key spots in the Bat-universe (Catman, Super Powers Penguin, Bat-Mite!) it provided collectors with long-desired, comic-specific versions of the Caped Crusader. From the gun-wielding mystery man of Detective Comics #27 to the terrifying senior citizen presented in the pages of The Dark Knight Returns, Batman Unlimited featured just about every version of the character you could think of, plus a few more you may not have considered. Case in point: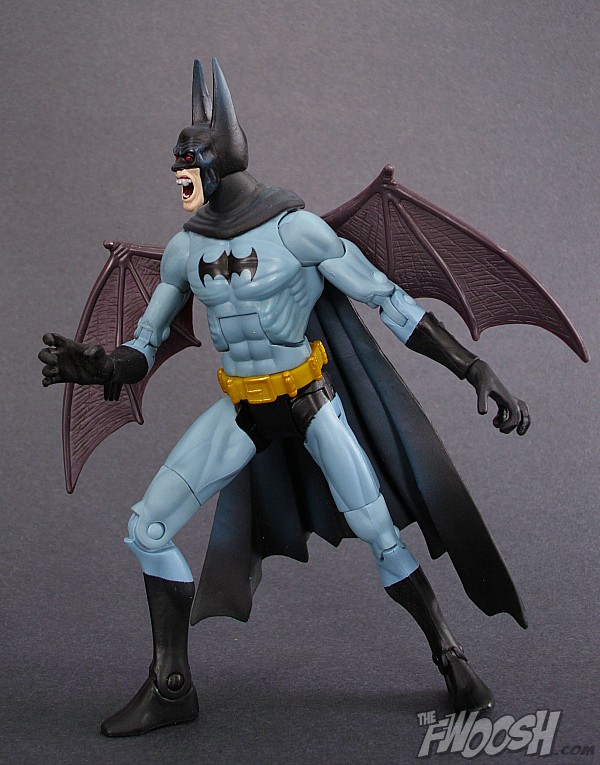 Vampire Batman arrived in the final wave of the line, his inclusion a bittersweet surprise. Collectors who had been hoping for a leaner, Neal Adams-inspired version of the Bat could only gnash their teeth at having come so close, only to have their dream figure "ruined" by the Elseworlds-inspired head-sculpt. Personally, I was thrilled. I loved Kelly Jones' take on Batman, and Red Rain and its sequels were Jones turned up to 11. It was great to see the normally-restrained hero finally cut loose and embrace his savage nature, if only for a few issues.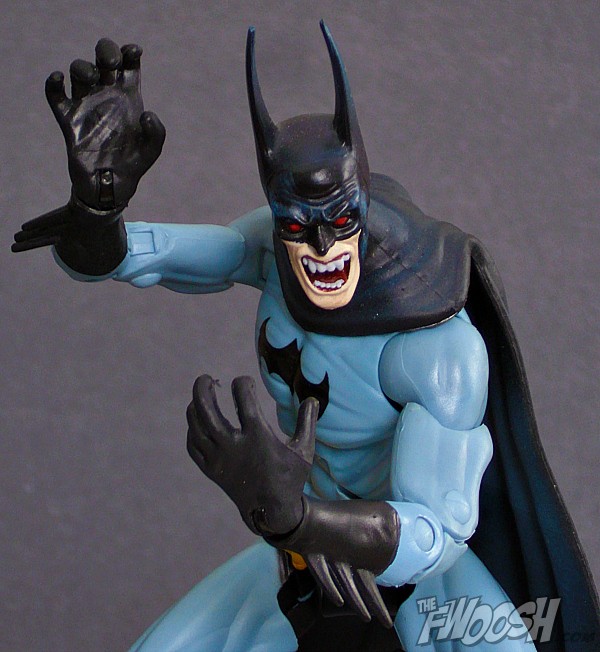 The head-sculpt is a killer representation of Jones' artwork, and looks great from all sides. Head-on, the expression is a feral snarl, but upside down it appears to be a welcoming grin. Little things like this, while unintentional, really add to the figure as a whole.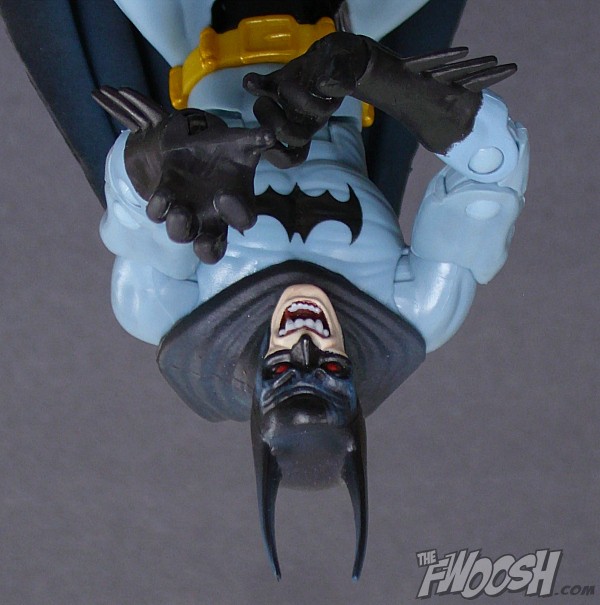 The rest of the new tooling looks quite good, as well; the hands are gnarled and suggestive, working in a variety of "undead" poses. The wings may appear oddly undersized next to a generously endowed figure like Man-Bat but they are comic-accurate, so it comes down to individual preference: if you think they look silly, pop 'em off and stick 'em in a drawer. They're removable, after all.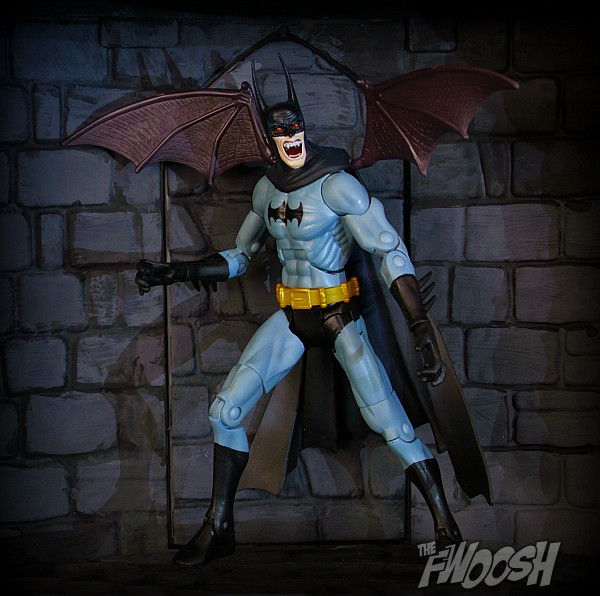 As much as I like the figure, I admit it's not perfect. The painted-on boot and glove lines do hurt the overall aesthetic, and the body is a touch too blue for my liking. but these are minor gripes. Ordinarily there's some terrific paintwork on Vampire Batman's face, but my figure seems to have missed that step in production. It's not a deal-breaker, but it's definitely noticeable next to a figure that does have it.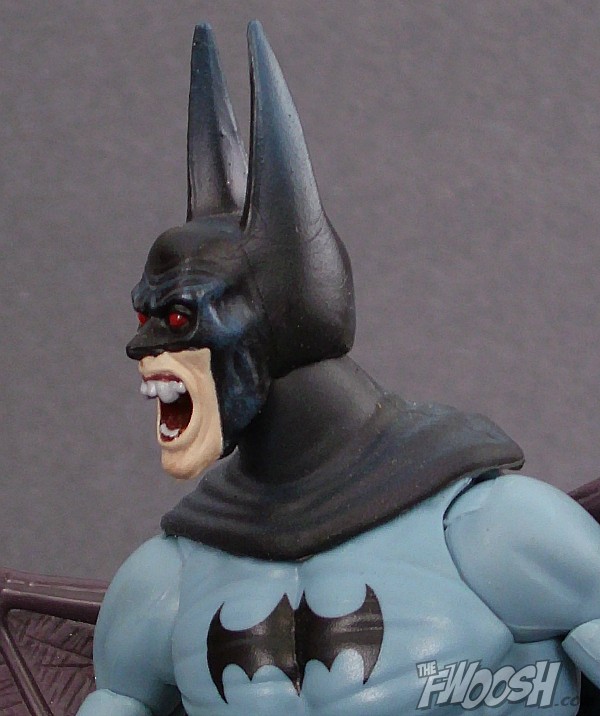 It would have been nice to get double-jointed knees to go with the figure's elbows, but that would put action figure customizers a little too close to their idealized version of Batman, something Mattel seems determined to hold back forever. As it is, Vampire Bats has just enough of everything to make him visually unique in a line of all-too similar figures.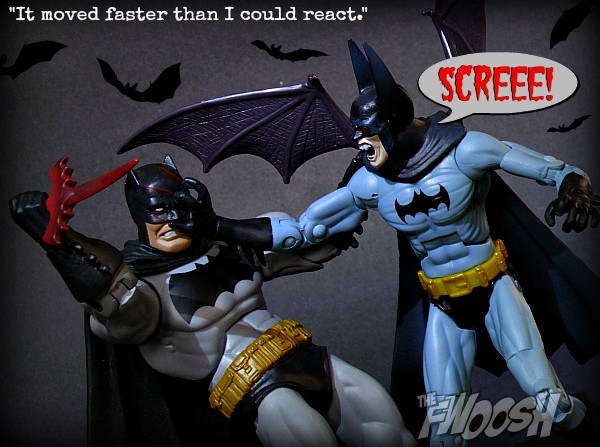 Whether flanked by other Caped Crusaders or knee-deep in the Rogue's Gallery, Vampire Batman really stands out in a display. His "classic" costume and organic wings are striking contrast to more armored incarnations of the character and his lean physique and exaggerated head-sculpt ensure he won't get lost in a sea of scowling Bat-faces.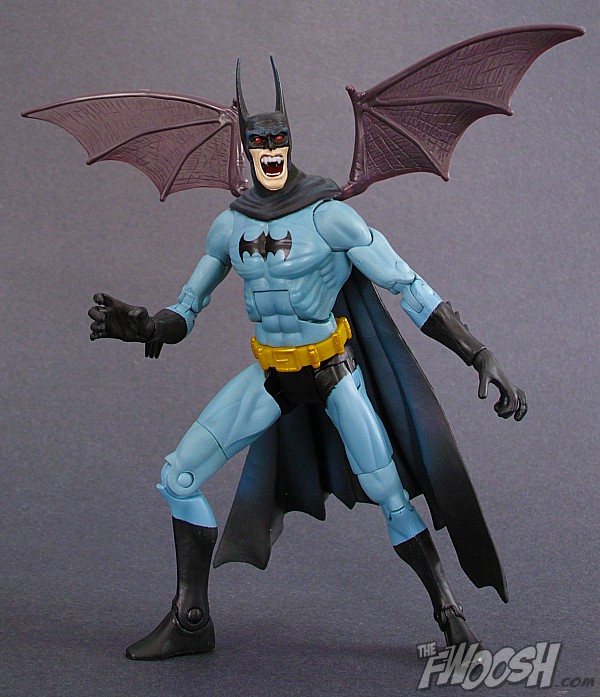 Vampire Batman may seem like a strange choice for my best of 2013, but action figures like this are what keep me interested in collecting in the first place. He's an obscure version of a character unlikely to ever see representation in 6-inch form again. One might argue that it's "just another Batman," but that's beside the point — they all are. It's Batman Unlimited, remember?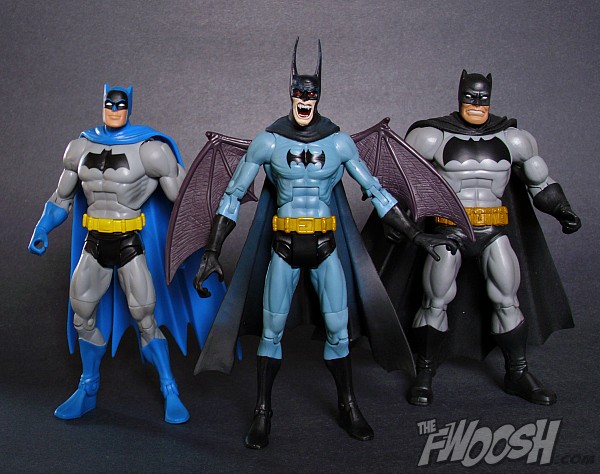 Discuss on the Fwoosh forums!
Jason R Mink is the Man in the Anthill!