Slow toy news day so get ready for some randomness. Comic news. Movie news. And still a couple of toy items, although they might not be up everyone's alley. Like I said, randomness. It's Happy Hour!
Funko has us all on the edge of our seats waiting for first images of their Legacy lines. AmokTime has confirmed that Legacy will indeed be available around Toy Fair time, which is right around the corner!
In Re-Action news, [email protected] confirmed the first series of the Buffy line.
I can tell you this scoop. Buffy, Willow, A Gentlemen from Hush, Spike, Angel and Oz will be series 1.
Sliding sideways on the toy chain, I ran across this image today of their Marvel Mystery Minis.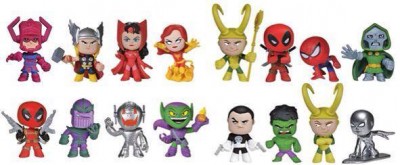 These are adorable!
Now take a left and two blocks up, here is Funko's POP Vinyl Guardians of the Galaxy Groot and Starlord.
Yes, these are stylized, but it's interesting to see Peter's costume in the movie will have a long coat and the mask. We've seen some pics but further confirmation makes me even more excited.
---
NECA posted a pic on their Facebook page of the accessories that will come with their Quarter Scale Arkham Origins Batman action figure!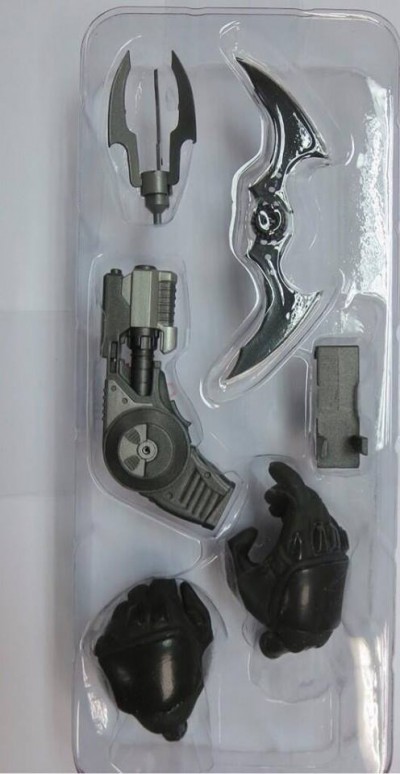 Pretty nifty. Wish we could six inch scale video game Batmans with at least this amount of accessories.
---
Marvel posted details about the newest one-shot featuring the would be Mandarin, Trevor Slattery!
As fans of Marvel's "Iron Man 3" well know, Trevor Slattery (Ben Kingsley) loves a spotlight…and in "Marvel One-Shot: All Hail the King," he'll get his biggest one yet! Check out your first look at the short film with our full gallery of four new images above, and read on for even mroe details!
Available exclusively with Marvel's "Thor: The Dark World" on Digital 3D and Digital HD on February 4 and 3D Combo Pack and Blu-ray February 25, "Marvel One-Shot: All Hail the King" is the latest short film expanding the Marvel Cinematic Universe.
Written and directed by Drew Pearce, who co-wrote "Iron Man 3," "Marvel One-Shot: All Hail the King" finds Trevor in prison following the events of Tony Stark's latest adventure as the former actor relates the story of his life to a documentary filmmaker, played by Scoot McNairy.
Come back tomorrow to read our interview with writer/director Pearce to learn even more on the latest short film, and stay tuned to Marvel.com in the coming weeks for the latest news on "Marvel One-Shot: All Hail the King"!
I'm in the camp that wishes that Trevor is an act and Kingsley really is the Mandarin, but we'll see how that goes.
---
It seems CBR posted an image of the upcoming Amazing Spider-Man #1 which promptly disappeared, apparently due to Marvel asking them to take it down.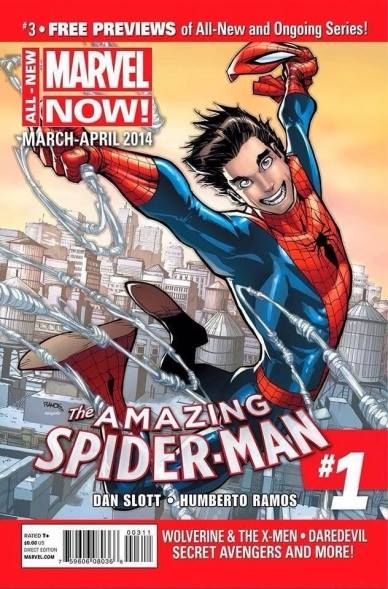 Could Peter Parker, the REAL Peter Parker, be making a comeback? More than likely. We all know that things usually get rebooted in the comics when a movie is about to premiere. Captain America came back. Batman came back. Sad thing is, I am really truly enjoying Superior Spider-Man. I want to see how far Slott can take it.
---
And then there's this…
That's one of the marvelous things about video cassettes!
Happy Hour's over!