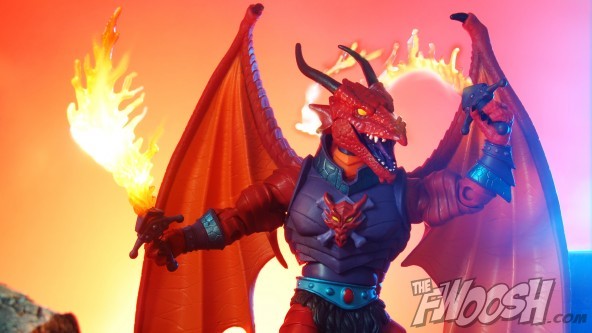 Draego-Man is one of my favorite Masters of the Universe Classics figures.  I absolutely love the design and the whole idea of bringing new characters into the line.  With all that said, I had one nitpick about the factory figure: he did not have an articulated jaw for fire-breathing action.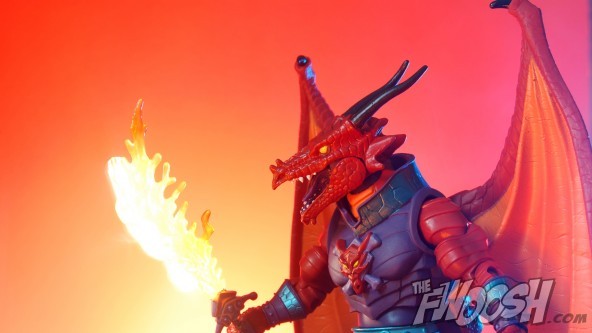 To me, it seemed like a no-brainer to have an articulated jaw for a fire-breathing dragon.  I could imagine a vintage Draego-Man with one of those sparking features found in old '80s toys.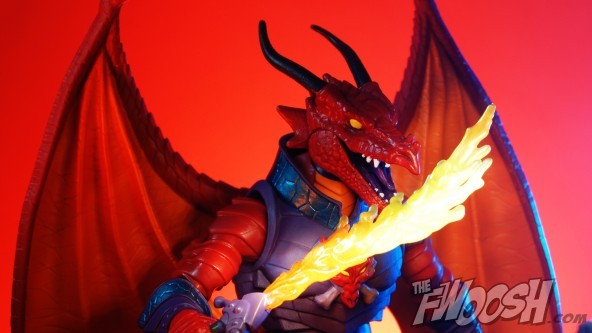 Zombihamma has made my Draego dreams a reality with a custom sculpted Draego-Man head with an articulated jaw.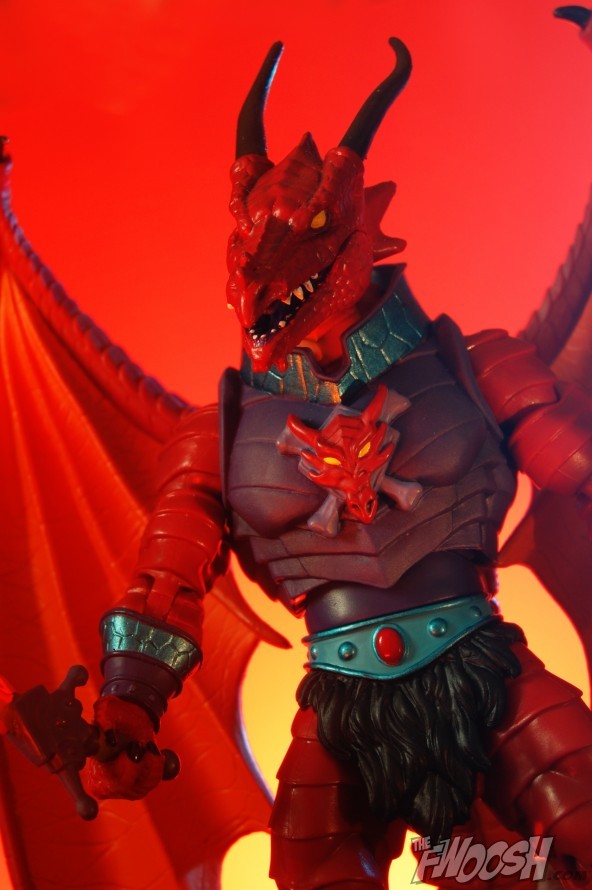 The sculpt is fantastic with cool tongue and teeth details sculpted on the inside of the mouth.  It looks pretty much perfect to me.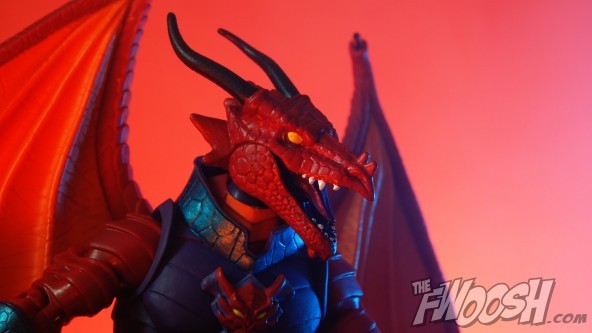 The whole sculpt matches up with his factory produced head perfectly when closed.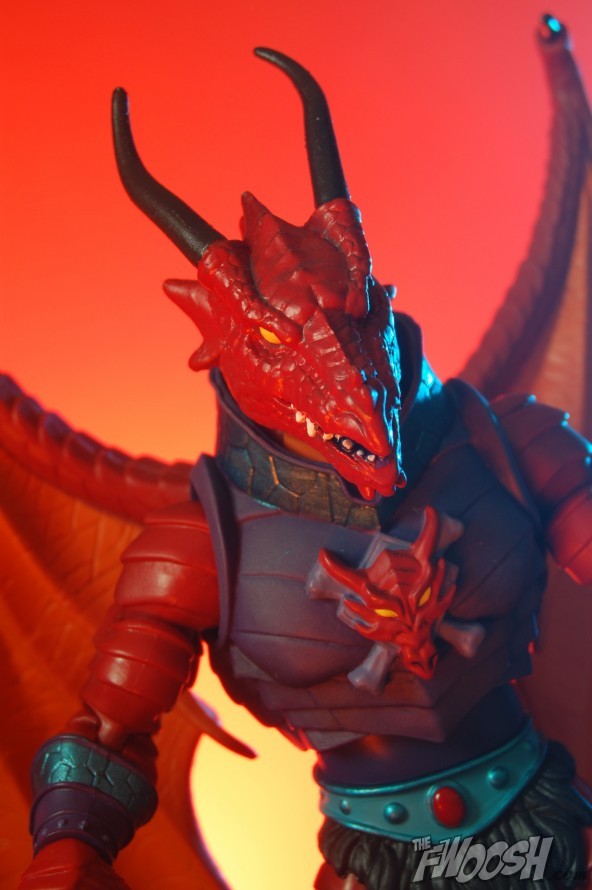 The additional articulation adds so much posing value to me and makes the figure that much more expressive.  It's a real thrill for me to see this head sculpt and having one of my favorite customizers work on my favorite characters is fantastic to see.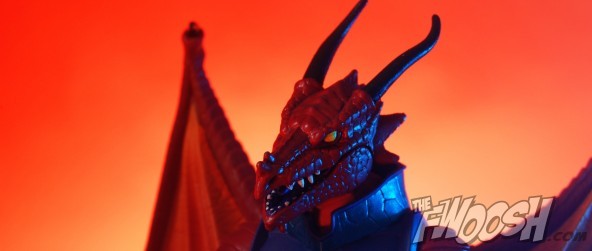 Zombihamma does sell custom MOTUC kits, but this sculpt is not for sale at this time.
Special thanks to Zombihamma for making my year and sharing this amazing custom sculpt.