New Custom Tuesday is a weekly, creator-submitted list of the latest custom action figures. This list provides a convenient way to check out all the latest custom creations posted in the galleries without having to search each individual thread. For this week's customs, read on!
This week's featured custom is mkULTRA's Skullman!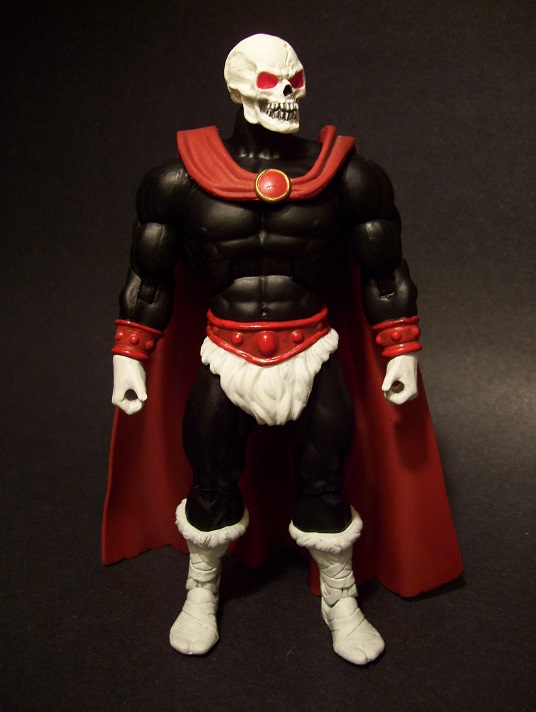 Skullman is a character from Remco's Warrior Beasts, one of the old Masters of the Universe knock-off lines.  I have a nostalgic love of some of these old MOTU knock-offs, particularly the REMCO stuff.  As a kid I never really saw these in the store, so to me they were legitimate MOTU figures and I coveted the Craven figure my buddy had.  mkULTRA shows again that these designs still make for interesting figures with his super smooth MOTUC version of Skull Man.  This Skullman really benefits from the more proportional and creepy Scareglow head by the Four Horsemen. Check out more pics of Skullman and tons of other great mkULTRA customs by clicking the above pic!
Also this week, Lestat showed off a very nice super-poseable version of Spider-Man 2099.  I love the effect of using vinyl to capture that intricate costume design.  The slightly raised look of the vinyl adds a nice polish.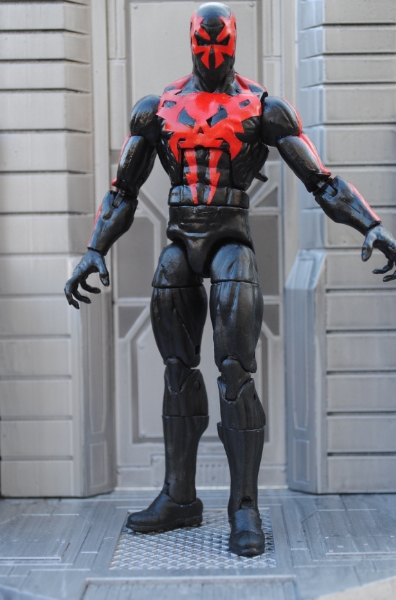 1987olds442 shared a couple of cool head-swap options for his already fantastic Wonder Man custom: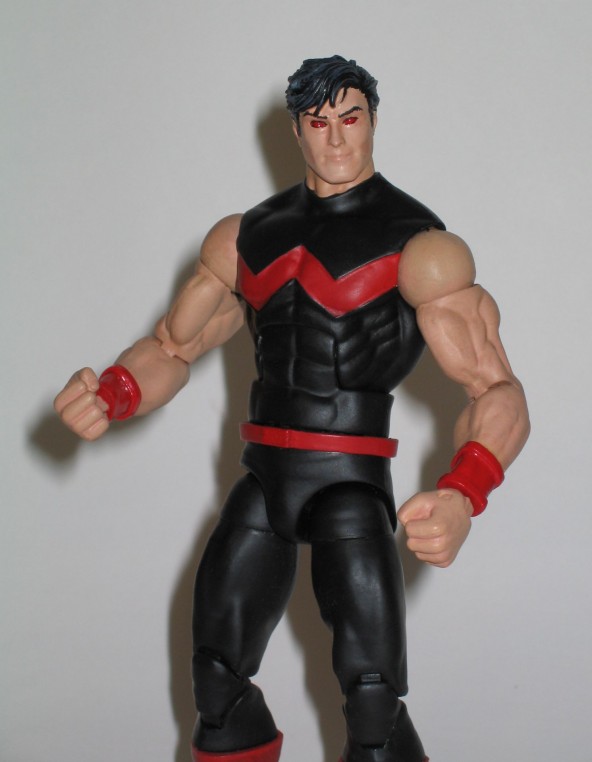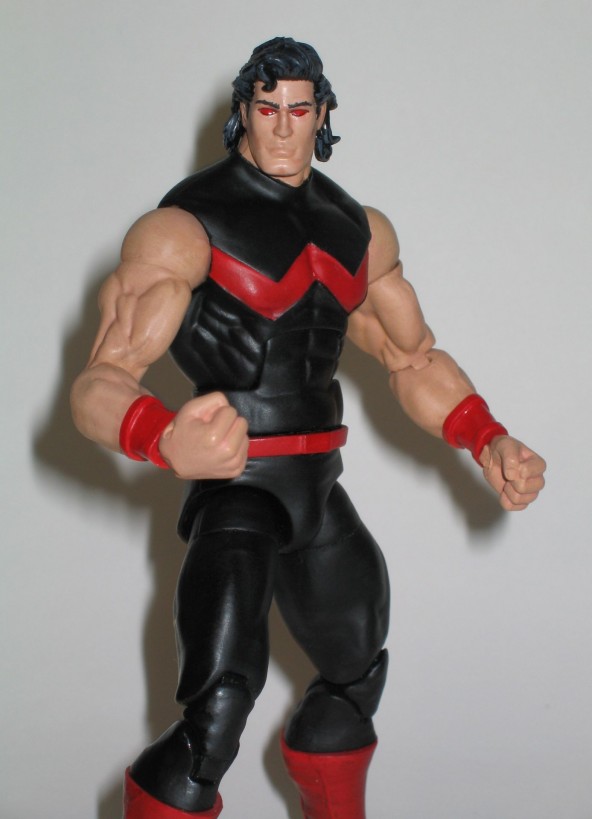 I love to see how customizers go back and and continually finesse and improve completed projects.  Speaking of projects, this group of SHIELD agents, also from 1987olds442, is a great-looking group.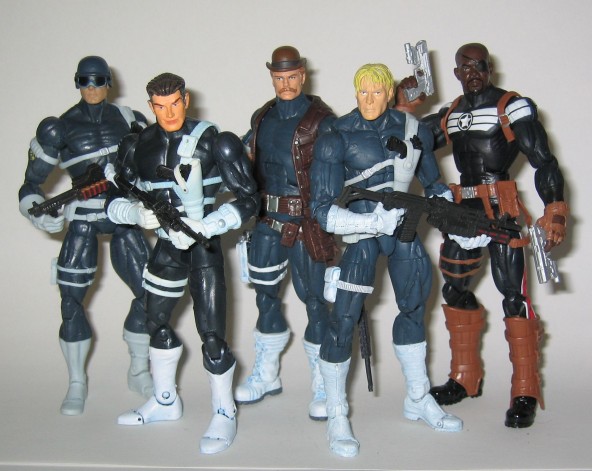 Dye customs did an amazing job converting a MOTUC figure into Strontium Dog's Johnny Alpha.  Always good to see 2000 A.D. customs on Fwoosh and this guy is super polished.  I wouldn't have thought he would fit the MOTU aesthetic this well, but it's quite effective.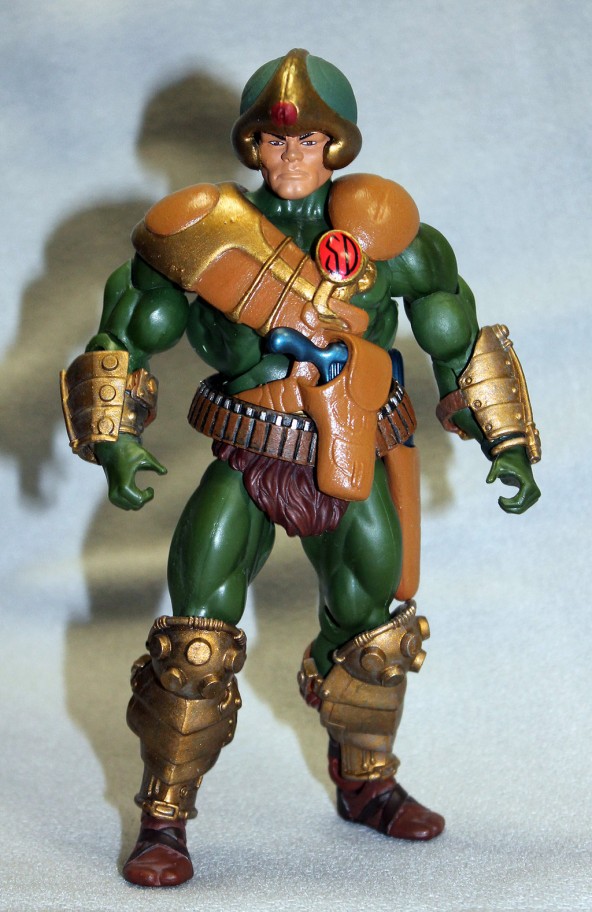 Rabid Ewok blew me away with his perfect-looking custom-con entry of the classic Alpha Flight team…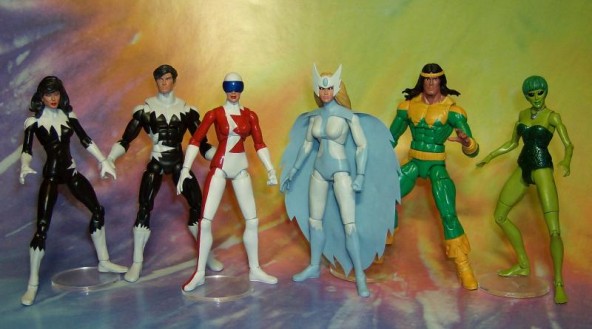 And an oddball character choice of the Nuclear Man from Superman IV!  Nobody makes Nuclear Man customs!  It's so weird and so nicely done. I love it.  He even added the long fingernails.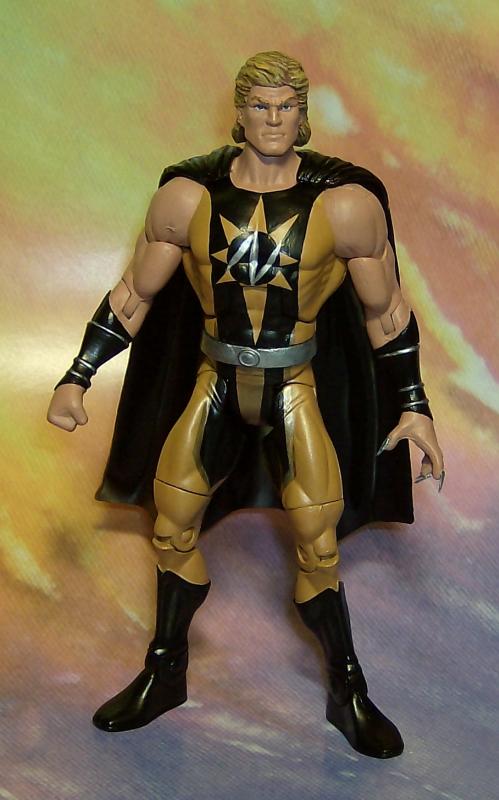 Finally this week, Mint Condition Customs posted three excellent Bat-Universe customs.  I particularly like how the armored Deathstroke looks with the unmasked DCUC head sculpt.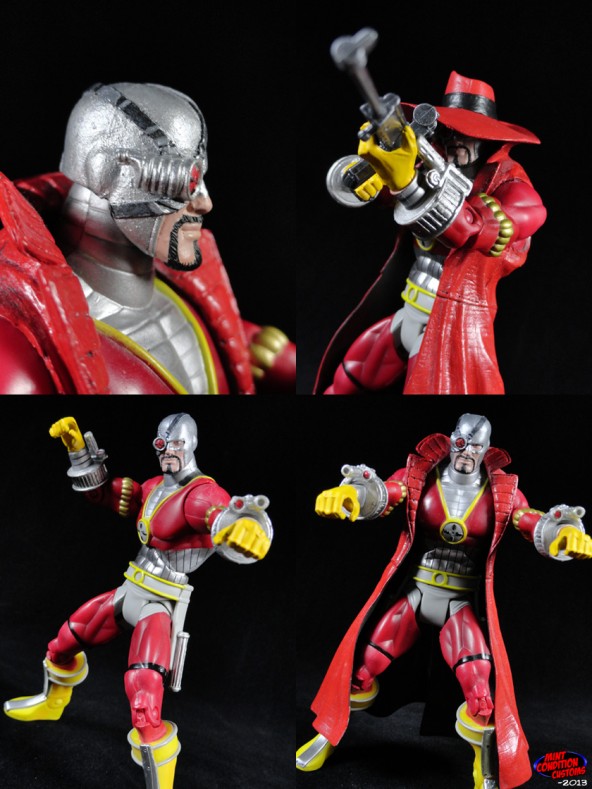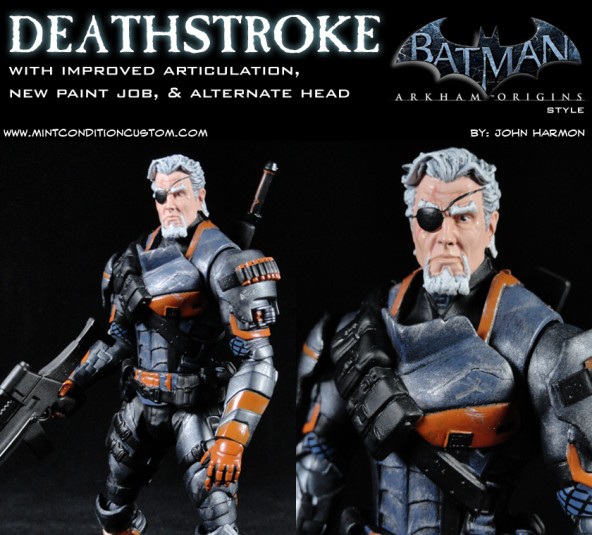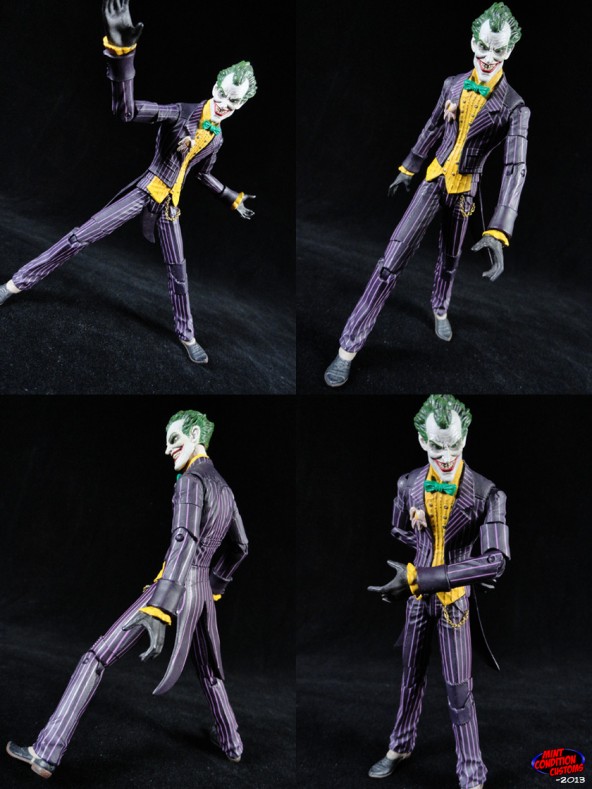 That's it for this week's New Custom Tuesday.  Please click one of the above pics for a link to each customizer's thread in our forums and let these guys know what you think of their work!