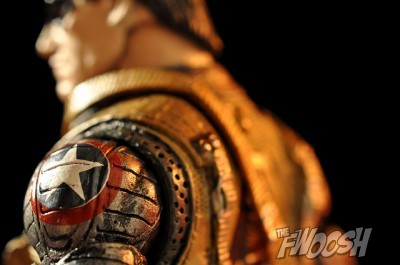 With the release of Captain America: The Winter Soldier just a few short months away, Diamond Select Toys has chosen the comic version of the Winter Soldier himself as the latest release in its Marvel Select line. Available exclusively through the Disney Store and Marvel.com, Winter Soldier is another example of how far this company has come. But is he worth the shelf space, or should Bucky be put back into cryo-freeze? Let's take a look!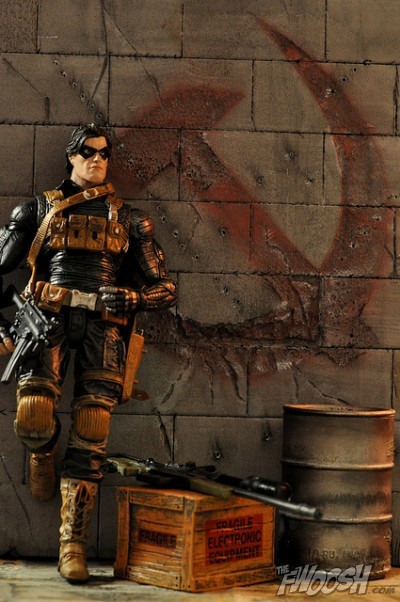 The packaging is standard Marvel Select fare. It's the large bookshelf style that the line has used since the beginning. The figure, base, and weapons are held securely with numerous twist-ties, but the accessory crate mine was packed with was shaken loose in transit. It's not a big deal for an opener like me, but the below photos might not accurately depict how it looks unopened. I would like to commend Marvel Select for the character bios that are added to the card backs. They've given a nice, concise background on the Bucky character — from his days as sidekick to his current Winter Soldier role. It's not necessary for seasoned comic nerds such as me, but they're great for people just wanting to get a foot in the door.
A slight size increase seems to be the current trend with Marvel Select, and Winter Soldier is no exception. Bucky comes in at around the 7 ¼ inch mark and will fit nicely with the recent Wolverine, Agent Venom, and Red Skull. When compared to older figures (such as Bucky Captain America), he's much larger.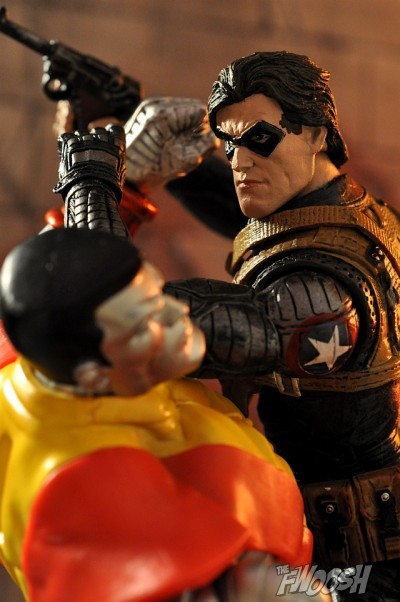 Sculpted by Jean St. Jean, Winter Soldier is indeed an impressive toy. From the boot laces to the cybernetic arm, great care has been taken to make this a comic series character that could operate in the real world. There is a fare of amount of Liefield-ian pouches, but they break up the uniform nicely and add some nice details. Once complaint I have heard is that the head sculpt, with its prominent jaw, is a bit too cartoony. I'll admit that I do prefer the head sculpt of the Marvel Legends version, but in no way do I find this sculpt out of place or a distraction.
Aside from some slop around the hairline (a problem I also had with their Wolverine figure), the paint work is clean and well done. I would have liked it if the cybernetic arm wasn't quite so dark. As is, it blends just a bit too easily with his uniform. It's certainly been depicted in comics as such, but I feel that a lighter, more metallic shade would have made it pop just a bit more.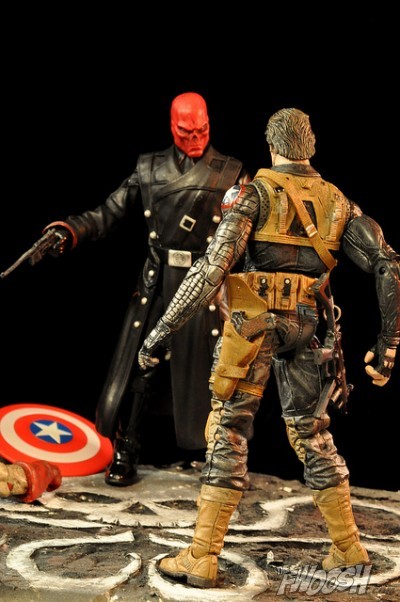 Articulation on a Marvel Select figure is always a crapshoot. As each figure is different, you never quite know what you're going to get. I'm happy to report that this is one of the more articulated Marvel Select releases. Ball jointed head, bicep cuts, pivot ankles, functional hips, and double knees, waist articulation — all the major joints are covered, but they aren't without their problems. The hips are done in the DCUC style and are very similar to the Marvel Select Wolverine. Unfortunately, the sculpt limits the forward/backward motion of the legs. Getting Bucky into a full crouch or seated in a chair is going to be tough to do without some modifications.  One other nit is that I would like to have had more than a cut at the wrists. Wrist articulation is always appreciated on rifle-wielding characters. But to end on a positive note, I'd like to commend Marvel Select for those genius thigh cuts. Rather than have the thigh cuts in the same place on both legs, they've chosen to hide them amongst the sculpted details. The left leg's cut is below the sidearm holster strap, and the right leg's cut is just above the knee pad. Both cuts do their job and are completely hidden within the sculpt. That's some clever engineering if you ask me.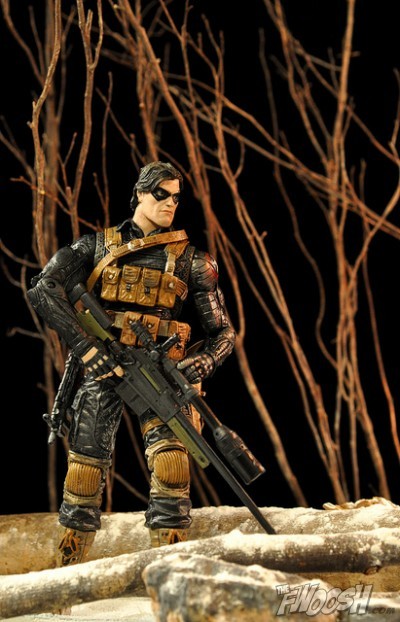 At $24.99, I hoped to get a little bit extra with the figure, and Winter Soldier came through for me. He comes with a sniper rifle, pistol, and a machine gun that is attached to his shoulder strap via small metal rivet. You would have to bend the rivet if you wanted to detach the machine gun. All are sculpted well and made with a solid and rigid plastic. There's nothing worse than wilting firearms.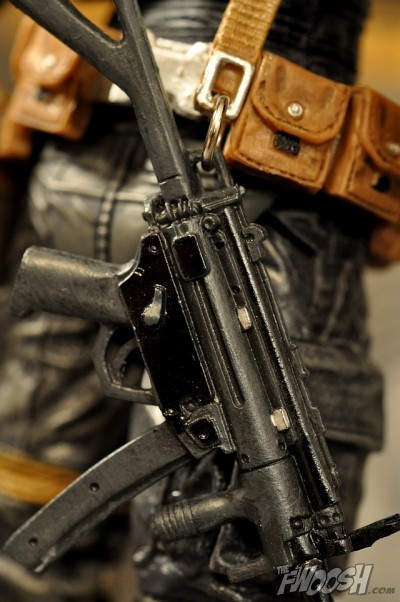 In addition to the weapons, Marvel Select has also included a detailed base depicting a portion of a brick wall with a broken window. A removable Soviet crate is also included. In the past, many Marvel Select bases have been sculpted only on one side, which isn't the case this time. Both sides of the faux-wall are fully sculpted and painted, adding even more options for your display.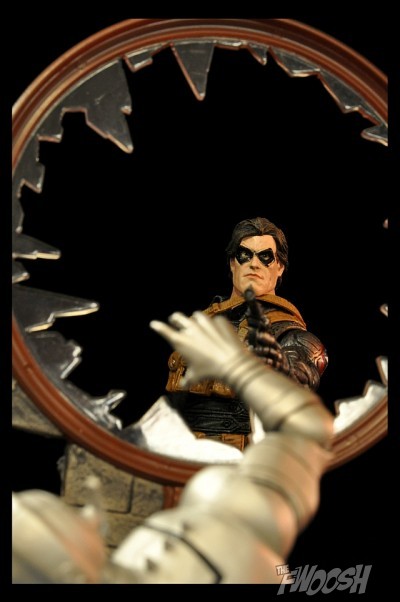 As the excitement for the upcoming Captain America movie grows, Marvel Select has gone and given us another outstanding figure in the Winter Soldier. The shortcomings are definitely outweighed by the all the positives, and this is one former sidekick who has earned his spot on the toy shelf.
Thanks for reading!