Industrious Masters of the Universe Classics fans are eager to begin the process of modding their new Castle Grayskull. Anticipating this, the good folks at Working Class Villains  present their CG Dungeon Grate Resin Kit!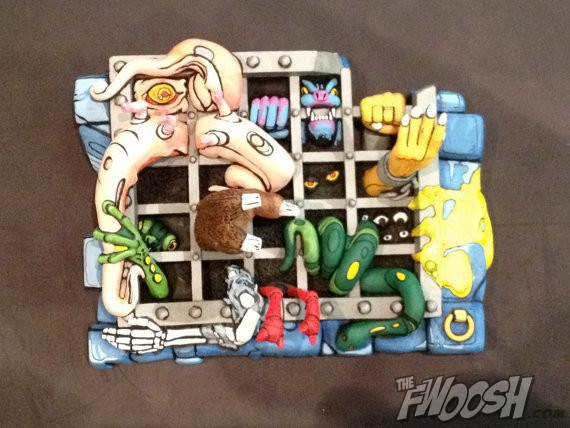 Sculpted by Skot York, this hand-cast resin grate is a wonderful 3D representation of the Castle's "dungeon" sticker. Approximately 4.5 x 5.5 x 1.5, the kits are sold unpainted and unassembled, but don't let that throw you. Assembly is as easy as snapping a few sets of hands in place, and if you're not much of a painter, WCV also offers a glow in the dark version!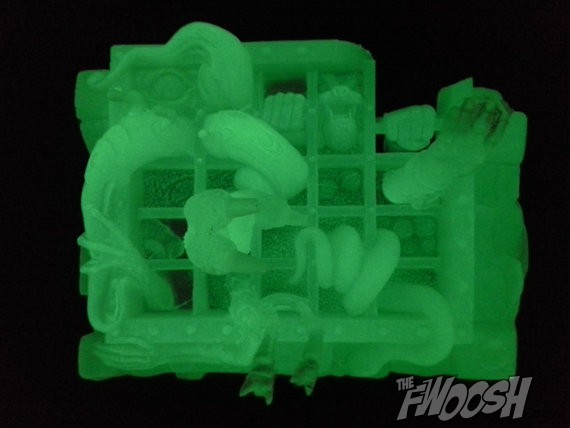 For those of you who aren't afraid of a little paint, each kit also includes a spec sheet of materials, primer, paints, and clear coat used on the original. Dredge your dungeon for 25 bones and snag this set for the MOTUC fan in your life!
Buy the Working Class Villains CG Dungeon Grate Resin Kit here!