The weekend edition of Happy Hour! Which means: Not a whole heck of a lot to talk about. But, there are a couple of things here and there that we missed during the week. Not really even action figure stuff. Just…randomness. On top of being late tonight. Sue me, it's several days until Christmas and I have three kids running around the house, I'm a busy guy! Ah well. Belly up, it's Happy Hour!
More Sightings of Captain America Legends Infinite are pouring in. Minnesota, Oregon, and of course California. Inching ever closer my friends. Like I was chitchatting in the comments section for last night's Happy Hour, this makes me almost regret not going to Target last night, even though I know I would have left empty handy. Or would I have? I'll never know now. Maybe I missed them already. Should I go now? No, I already missed them! To the RoboMobile!
I need a closer Target.
---
How weird is it that I walk through the living room while Pitch Black is on, only to walk to the comp and read that Vin Diesel is confirmed as voicing Groot in Guardians of the Galaxy!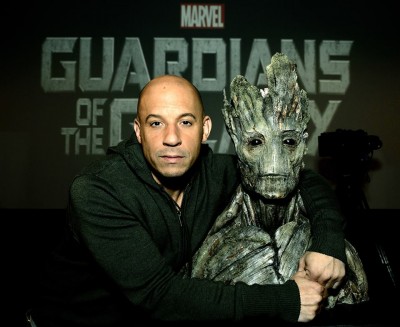 And the official announcement from Marvel:
Vin Diesel is Groot!
The star of the Fast and the Furious and Riddick franchises will lend his voice to Groot in Marvel's live-action "Guardians of the Galaxy," rounding out the team that includes Star-Lord (Chris Pratt), Rocket Raccoon (Bradley Cooper), Gamora (Zoe Saldana) and Drax (Dave Bautista).
Featured in four of the six movies in the fan-favorite "Fast & Furious" franchise, Diesel has helped the series gross over $2 billion at the box office; and will reprise his role in "Fast & Furious 7." Diesel's most recent film, "Riddick," the third film in the franchise that has so far earned a cumulative $267.3 million across the globe, debuted this year at the top of the box office. In addition to lending his voice to several video games, Diesel's received great acclaim for his voice work in the celebrated animated film "The Iron Giant," directed by Brad Bird.
In the far reaches of the Marvel Cinematic Universe, an unlikely cast of characters including Peter Quill, Gamora, Drax, Groot and Rocket Raccoon must join forces to defeat a cosmic force of epic proportions. Directed by James Gunn, the live-action "Guardians of the Galaxy" will take fans to new corners of the Marvel Universe when it hits theaters August 1, 2014, but in the meantime stay tuned to Marvel.com for the latest news as it breaks, including official casting, first looks and more!
In addition to "Guardians of the Galaxy," Marvel Studios will release a slate of films based on the Marvel characters including "Captain America: The Winter Soldier" on April 4, 2014; "Avengers: Age of Ultron" on May 1, 2015; and "Ant-Man" on July 31, 2015.
Love how Groot looks. But out of all the things this movie is taking risks on is it bad that my biggest worry is thinking Iron Giant anytime I hear Groot? And if that's the worst I can come up with then I'm doing pretty good in the hype department when this flick is concerned. I can not wait! For the movie, for the toys, everything. Bring. It. On.
---
I missed the Expendables 3 trailer so I'm just now seeing it for the first time.
Banderas, Snipes, and Mel Gibson? Harrison Ford? Kelsey Grammer? Holy Herc, this is going to blow my mind.
---
Amazon is still reducing prices on random toys, this time it's McFarlane Toys Assassin's Creed figures.
Ratonhnhake for $3.73
Haytham Kenway for $3.64
Black Bart (Amazon Exclusive) for $4.50
Benjamin Hornigold for $4.04
Now if I could only find Connor and Edward Kenway for those kind of prices.
---
And then there's this…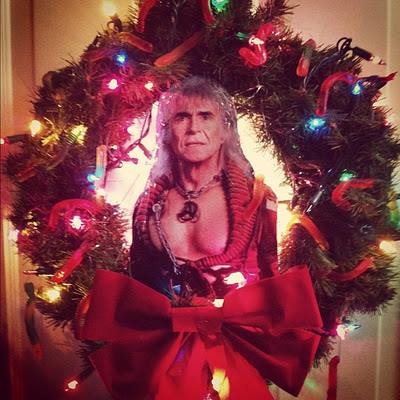 Get it?
Happy Hour's over!