We're back! Did everyone have a great Christmas? Mine was filled with toys, toys, family and friends, and more toys! I finished off my Iron Man Legends Iron Monger BAF (I know, better late than never), scored the Captain America Legends Infinite wave, and received all kinds of other goodies. Lots of cheap Amazon deals. Fact is, I was a little spoiled this year. What did you guys get? Let us know! Pull up a stool, it's Happy Hour!
NECA hit their Facebook page today with a teaser of their classic Planet of the Apes Gorilla Soldier!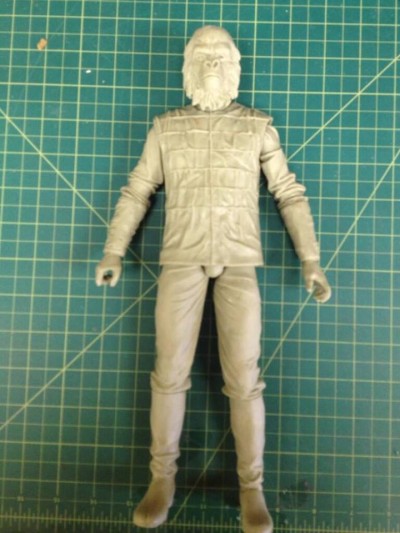 Whoa. It's still in the very early stages but you can already tell this is going to be an awesome line. Could this mean a Charlton Heston figure in our future?
Fwoosher Beast has been needling NECA for info and according to their exchanges NECA will be doing multiple soldiers with different accessories and heads. So let the army building begin!
---
Speaking of POTA, I completely forgot about the new teaser trailer for Dawn of the Planet of the Apes.
I can not wait for this. I know some of you hate Rise with Franco but I really enjoyed it. So that makes me even more excited for Dawn. Plus, the face skull paint looks completely badass. Makes me want to finally bite the bullet and buy these…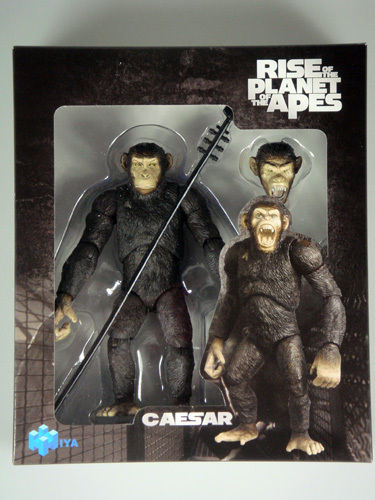 Rise Of The Planet Of The Apes Caesar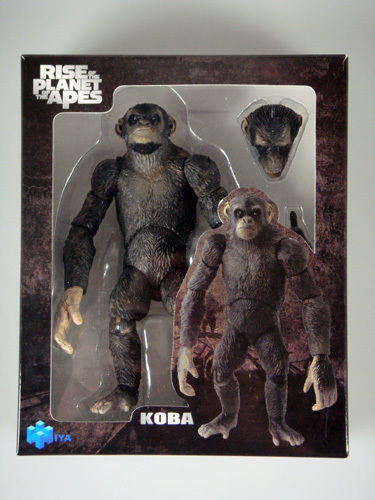 Rise Of The Planet Of The Apes Koba
I've been putting it off forever but these are perfect pieces to do the angry heads in war paint while leaving the less angry heads factory.
---
Another bit of late news but [email protected] confirmed on their forums that Gentle Giant is sculpting their Funko Legacy lines. Okay, not 100% confirmed, but it's a pretty blatant hint that GG is indeed on the case. His exact words were "I think Gentle Giant is incredible….hmmmmmmmm" later followed by "See Black Series 6″ Star Wars to understand exactly how we will articulate!" I think that's as close as we can get until an official announcement, probably at Toy Fair.
In fact, friend and Fwoosher Poe Ghostal instigated both of Brian's responses. You can read Poe's write-up about it over on Poe Ghostal's Points of Articulation.
---
I know NECA gets talked about a lot during Happy Hour but that's because they make it so easy! They hit Facebook, Twitter, and other forms of communication to get information out to the fans. That's awesome. That's why they get a double hit tonight because they popped off this Alien tidbit tonight: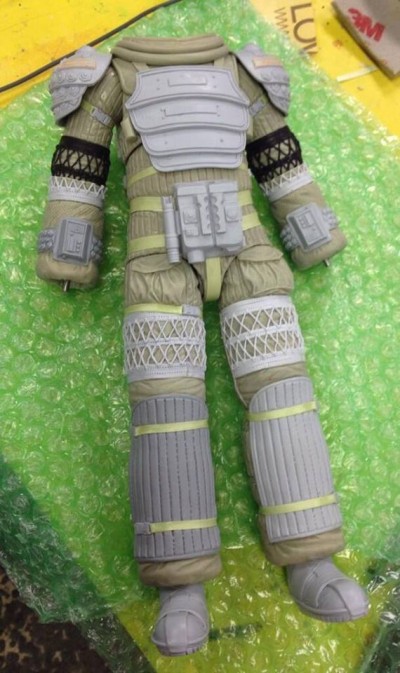 The Nostoromo suit from Alien! That is some great detail on an action figure, something we've become used to with NECA. It does make me wonder how and how much articulation is going to get cut into those arms. The netting on the biceps and thighs makes for some convenient hiding places for swivels though. Just saying, NECA! Just talk' 'bout articulation!
---
And then there's this…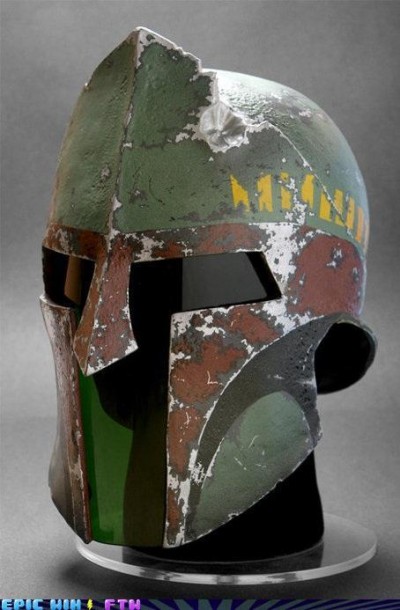 A new age has begun, an age of freedom. And all will know that 300 Mandalorians gave their last breath to defend it.
Ha! You thought I was going to go with "This. Is. Boba!" But I didn't. I forcibly made myself not do it. Because it's not 2007.
Happy Hour's over!