Welcome to the first installment of Fwoosh Happy Hour, where we'll run you through the highlights of action figure news that happened throughout the day. Will this be on a schedule? Who knows. Will it always be about action figures? Who knows. This is Fwoosh after all. Brown Lanterns unite! But we'll try our best. So belly up to the Fwoosh bar! It's Happy Hour!
NECA comes in first after a few tasty tidbits on their official Facebook page. They announced that their 1/4 scale Michael Keaton Batman is now available on their Amazon and Ebay stores!
Good gravy, if one 1/4 scale figure could tempt me away from the 6 inch scale, it would be this one. Not that it's ever going to happen but I like the look of this Batman that much. Just a fantastic piece.
And to show they ain't no slouch NECA also showed off Kick-Ass 2 Series 2 Armored Kick-Ass.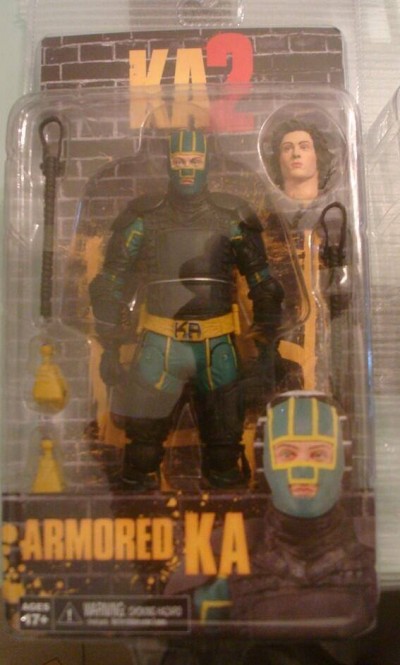 It seems this figure, unmasked Hit-Girl, and Colonel Stars&Stripes are out in Hong Kong, according to Toys World on Facebook. They also show 1/4 scale Dutch. So they should hit in the states soon I would think.
Did we know that there is a variant for Colonel Stars&Stripes? Or at least a packaging variant? I feel like I should know these things but I don't. I apologize.
Over on the Marvel side of the planet Diamond Select teased us with a spiffy picture of their upcoming Marvel Select Winter Soldier figure. From their Facebook page…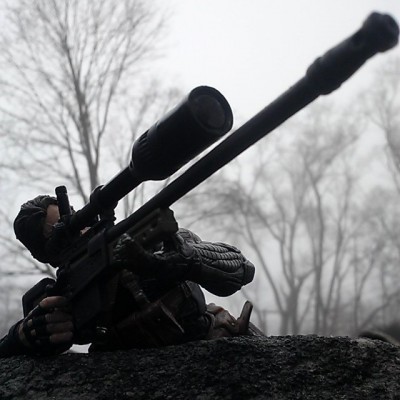 Whoa there Bucky, I was completely kidding! You will someday make a much better Captain America than ol' Steve! Put the high powered rifle down, there ya go. Winter Soldier is a Disney Store exclusive and is supposed to drop sometime this month.
In Marvel Legends news (no, not more Spider-Man and Captain America Legends Infinite news, at least not yet), Hasbro has the Rocket Raccoon series figures in stock. To sweeten the deal, if you use save25 you get 25% off and free shipping. That's $11.25 a figure! Shipped! What is this, 2007?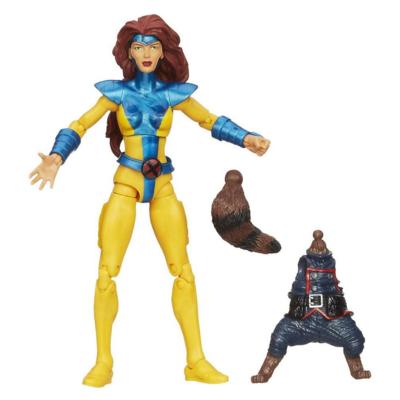 Wait, did I say Spider-Man? In semi-related toy news the trailer for The Amazing Spider-Man 2 released today. Say what you will but I'm a bit excited for this. Not Captain America or Guardians of the Galaxy excited, but excited. A bit. At the very least Spidey's costume looks awesome and we have some pretty cool toys on the way because of this movie. Right?
That's it for today's installment. Be sure to check back. Like I said earlier, we'll try to keep this on a schedule but don't hold me to that. Some days are slow. Some days are real-life busy. But we'll try our best to open up Happy Hour as often as possible!