I'm not going to bore you with an intro tonight. I'm too excited about the Firefly announcement. Grab your Mudder's Milk, it's Happy Hour!
[email protected] took to the Funko forums today to announce that Firefly Legacy will be available late 2014!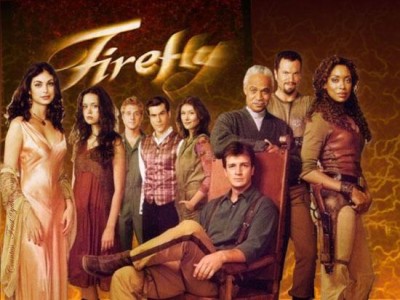 Holy…! For those of you who don't know, Funko's Legacy line will be similar in style and articulation to Star Wars Black Series 6 inch line. Without the Star Wars part. We covered the announcement in November. That's right. Six inch scaled, lots of articulation, loads of detail. Imagine it. Captain Mal and Han Solo hanging out. Jayne and Chewie at the cantina. Doesn't that blow your mind?
Here's the full announcement from today:
For you awaiting Legacy news…….)Won't be much until NYC, due to top Secret stuff…but here's one….
Firefly Legacy(late 2014)!!!!
And Firefly Pop! and Firefly Re-Action(spring 2014)!
AND…
Something strange in your neighborhood…who ya gonna call? Ghostbusters!!!
Ghostbusters Pop and an Ecto-1 Pop Ride!
So, not only do we get Firefly Legacy, we also get Pop and Re-Action!
And then a little known property called Ghostbusters. Just in the Pop format, but could Legacy be far behind? We'll just have to wait and see.
2014 is going to be a good time to be a toy collector.
---
Most of us by now have the Wolverine Legends Puck build-a-figure. Some of us are cool with it. Some of us aren't. Fwoosher TFitz wasn't happy so he enlisted the help of Glassman of Glassman Customs. Glassman is known for his casting skills, as well as being able to enlarge and shrink parts and pieces of action figures and then cast them out. Well, this is what they came up with:
I was in the group that was okay with Puck. But after seeing the pictures there was no denying, I had to have one too. Like TFitz said, it takes the figure from looking like an oversized Marvel Universe figure to a Marvel Legends scaled hero who was smashed down to little person size by magic. Or something like that. Basically what I'm saying is he looks better.
You can order the enlarged Puck head, both painted or unpainted, directly from Glassman.
---
NECA announced today their plans for a 1/4 scale Midas Armor Iron Man!
This brand new version of Iron Man is based on the Mark XXI. All new deco sporting different shades of metallic and gold paint, with additional darker washes to bring out the finer armor detail.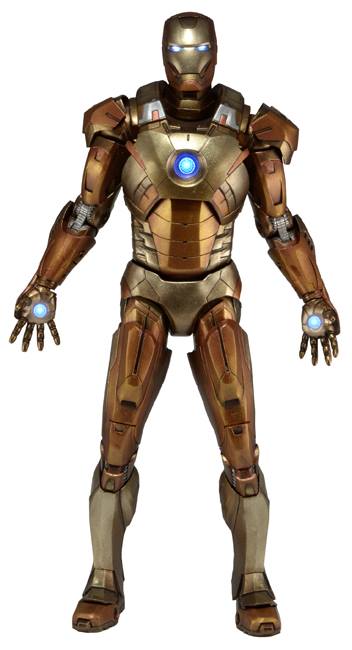 The Iron Man figure stands over 18″ tall and features over 25 points of articulation, incredible movie accurate detail, and LEDs on the eyes, chest, and palms.
Includes 2 pairs of interchangeable hands and brand new golden armor packaging. Batteries included.
While this seems to be an oddball choice you have to admit it makes sense. The 1/4 scale figures can't be cheap to produce. Re-releasing the same figure with a different paint deco is a way to make more money off the original mold. How well this goes over is anyone's guess but he does look pretty sweet. I've never looked hardcore into all the other armors from Iron Man 3 so this is new to me.
---
And then there's this…
Yeah, you could say I'm excited by the Firefly news. Happy Hour's over!