I'd like to start tonight's Happy Hour on a very serious note. Talk to you about an ailment that affects our community. There is no stopping it, no avoiding it, but there are ways to ease the frustration. I'm talking about something I call "Hunter's Fatigue."
We've all felt it. Endless toy runs and coming home empty-handed. Fruitless trips. Wasted gas. Some of you enjoy it, some of us tire of it. You noticed the "you" and "us" did ya? I got sick of it and went to mostly online buying. Which isn't without it's frowns. Wondering when pre-orders will comes in while others post their store finds, where to snag the cheapest price, not getting to choose the best paint. But for me it's a lot less stressful. When I'm at the store I'll still pop into the toy aisle though. That habit brings me to why this affliction is weighing heavily upon me this night, my friends.
Holiday shopping. The other cause of "Hunter's Fatigue." Or at least, the time of year when it gets worse. That's right, I'm talking about people between you and the pegs. Parents scrambling like crazy through your usually deserted domain. Staring at stacks of hanging toys. Confused looks. Yelling down the aisle at someone else. "These Transformers/wrestlers/Turtles/Star Wars all look the same! He asked for this one, they don't have it. He'll be happy with this other one, right?" NO! NO NO NO! If he or she knows enough about a property to specifically jot down a certain toy on their Santa list, then no, they will not be happy with something else. And that's where we can help while alleviating our own pain to a certain degree.
Your car breaks down, you go to a mechanic. You sprain your ankle, you go to the doctor. You go to someone to do your taxes. See where I'm going here? You travel far and wide, you know every toy aisle in a fifty mile radius. You know every figure currently available in any given toy line. Even the ones you don't collect. Offer some assistance, drop some knowledge. They know not what they do, brothers and sisters! Believe me, it makes you feel better. And those poor souls, so out of their element, will appreciate it.
And with that, belly up! It's Happy Hour!
---
Fwoosher zombihamma, known far and wide for his Castle of Power, has started taking orders for his Masters of the Universe Classics add-ons!
The info, straight from the zombi's mouth…
"Hi guys, 
here's the info on how to get the customs I'm offering,
these include 
Filmation style He-man head. $30.00. DIY. (unpainted) $20
Vintage style He-man head $35.00. DIY. $25
King He-man head ( resculpt). $30.00. DIY. $20
General Sunder conversion kit, to include, head, helmeted head and breast plate. $70.00. DIY. $55
Mino-tor conversion kit, to include, neck piece, bull head, and long handle axe, $70.00. DIY. $55
Also, 
He-Ro memorial statue $130.00. DIY. $110.
Tony Guerrero prototype He-man memorial statue. $130.00. DIY. $110
Your payment can be made though paypal to [email protected], 
Bare in mind I have very limited numbers of these items so it will be first come first serve,
But all orders placed, will be honoured, 
it will just take a little longer to get to you, as each one is hand made, quality checked, then painted, by yours truly, 
I try to give the very best custom I can do, Time and care is taken with each item, and each one is made with the thought, that if I was receiving one, how would I want it to look.
The posting charges are as follows :
The single heads- USA $6.00 Please email me for all other countries :
Kits. – USA $10.00
Statues. – USA $19.00. [email protected]
*All postage prices include packaging prices *
I will notify when my first wave of stock has run out so people know that it might take a little longer,
Please email me if you have any questions or suggestions :
[email protected]
Thanks guys COP (Mat)"
You can find more pics and details on the Castle of Power Facebook page.
I have to say, that Filmation style He-Man head is awesome. I even like the vintage style head. It brings back fond memories of rubbery hollow heads. You remember them. Smoosh them down for hilarious expressions. But you know what would really blow my skirt up? Mini-comic style long haired He-man.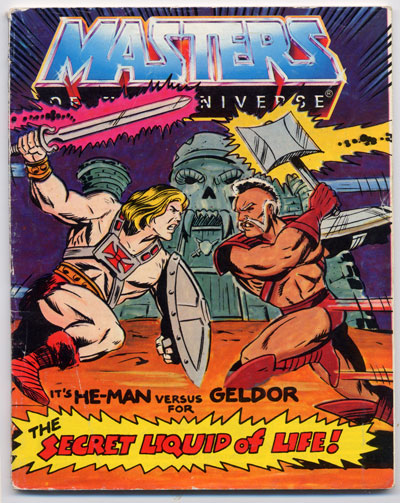 Ah, who am I kidding. I want them all.
---
Diamond Select posted new pictures of the Marvel Select Winter Soldier on their Facebook page, and announced that he is now available on both the Disney Store and the Marvel Store!
He's $24.99 and full of spit and vinegar!
MSWord confirmed on the forums that he does indeed have thigh swivels, saying "Thigh cuts are above right knee pad and below left holster strap." NICE!
---
We reported a few days ago that the Batman Classic TV Series Joker was $4.99 on Amazon along with a few others in the line being discounted. Now it seems that Amazon wants to get rid of them quick. They've posted more for $4.99 as well as reducing the price on others like Penguin, who was still at full price.
Riddler for $4.99!
Surfs Up Batman for $4.99!
Joker is STILL $4.99!
Penguin for $9.99
2 Pack Batman and Robin for $20.99
I know, I know. You've already bought them. But if you haven't, NOW is the time. You can have the whole line for cheap! Even if you did buy them you can buy more for fodder. I'm sure some of you have heard me ramble on about how Riddler looks to make a good base for Ragdoll, right? That Robin would even work for Ragdoll in Robin costume.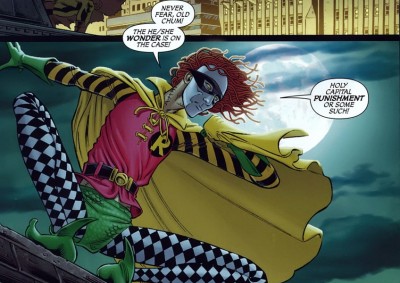 I just want more Ragdoll!
---
And then there's this…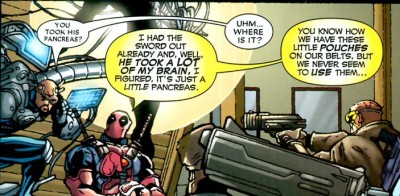 Deadpool. Agent X. Pouches. Shiny.
Oh yeah, remember the last batch of Captain America Legends Infinite Ebay auctions out of Hong Kong? A.I.M. Soldier took the top spot at $56! Wow, a clear upset over the previous champ Zemo, who finished at $41 this time around. Not to worry though, the same seller has a new batch up, along with the Spider-Man line. Superior Spidey is at $85.99! Patience people!
I rambled too much at the top so I'm just going to say Happy Hour's over!