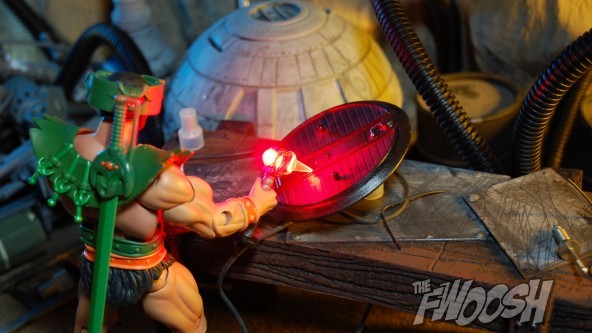 The world of third party accessories for Masters of the Universe Classics figures is exploding right now and I could not be happier.  One of the vanguards of this movement is Joe Amaro and his Warlords of the Universe accessories, the latest of which are the hover discs.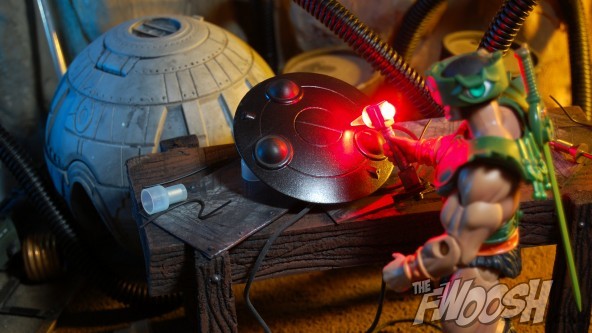 The hover discs are modeled on, if not exact copies of, the hover vehicles flown by He-Man and Skeletor's henchmen in an action sequence in the live-action Masters of the Universe movie.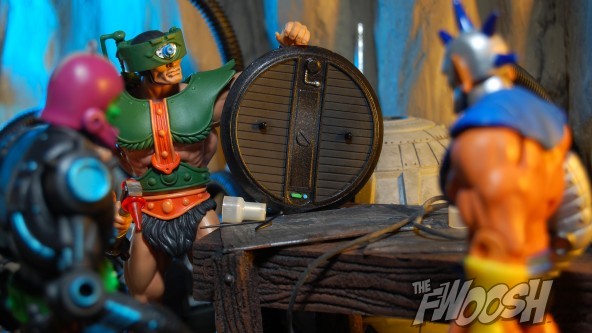 The design is close enough to that vehicle for my play use, but generically sci-fi enough that it can be used with any number of sci-fi action figures.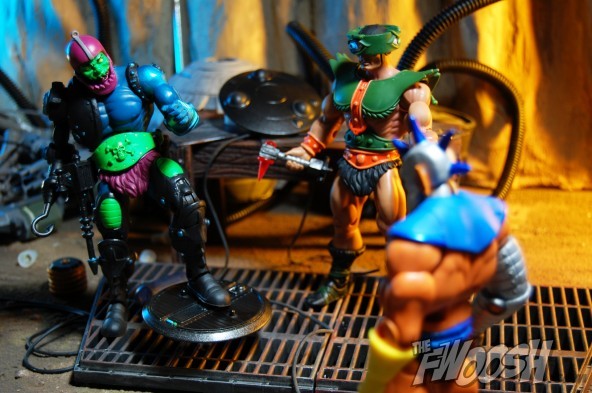 The hover disc is a one piece affair with beautifully precise geometric detailed sculpting.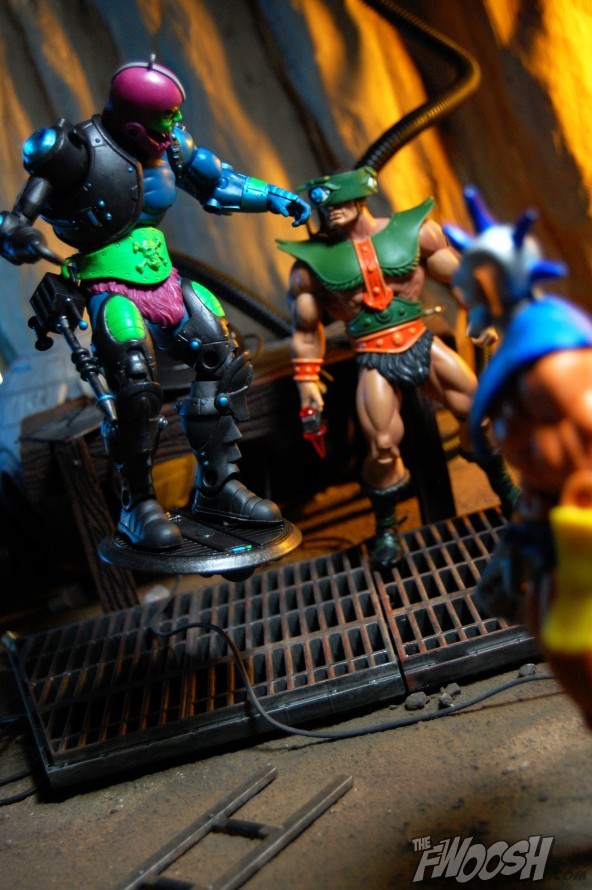 There are two varieties, black and white and both have nice and subtle two-tone paint jobs with a tiny bit of detail paint work on the techno-controls.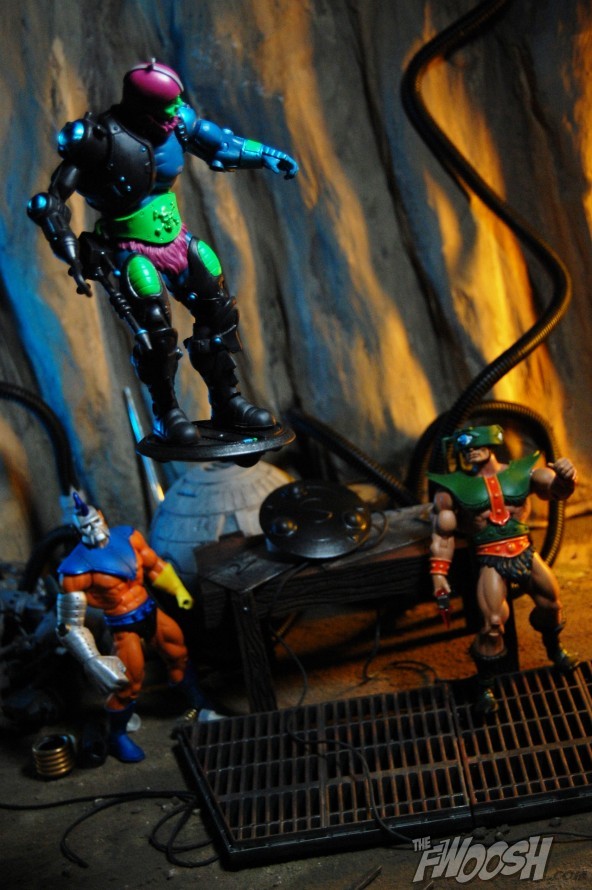 The foot pegs work perfectly with most MOTUC figures (Trappy needs a little blu-tak help) and some Star Wars black figures, though they are light enough that you could blu-tak them in place if neccessary.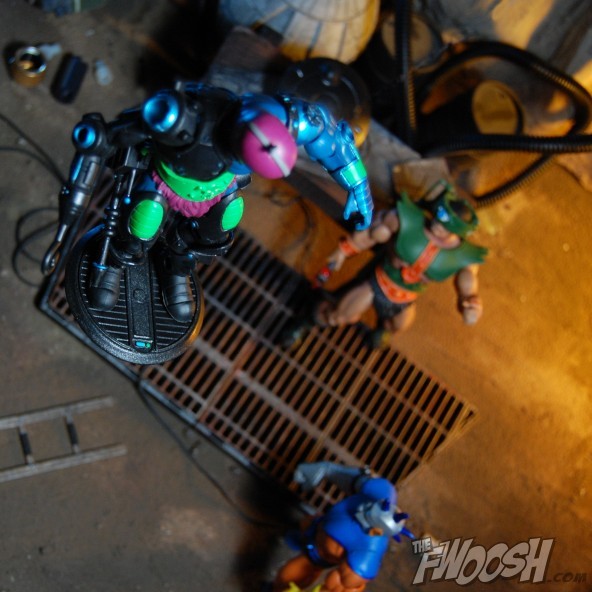 They also make a cool little figure stand when you aren't playing with them.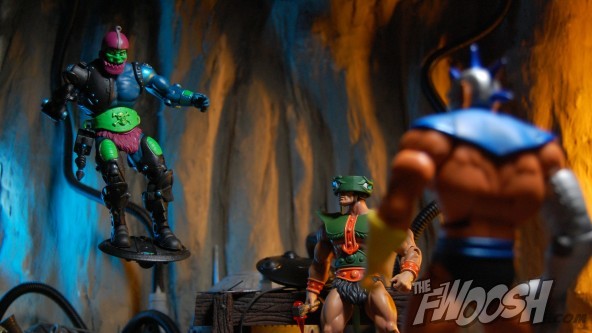 I think these work fantastically with MOTUC.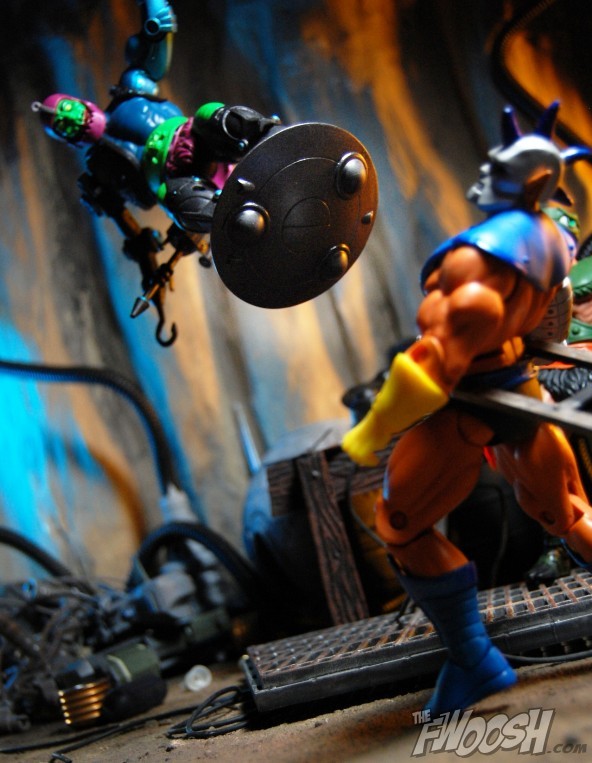 Aside from the movie troopers, they also call to mind the hover discs teela and adam use in the 2002 series.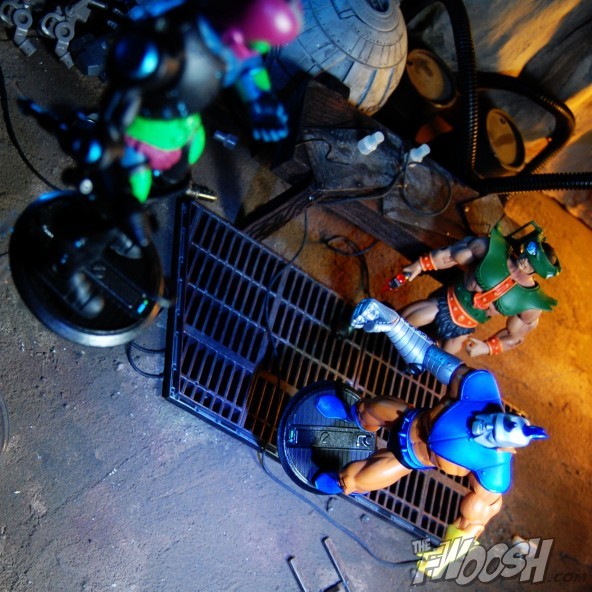 They are compact enough that I could see them used as bail out vehicles on the wind raider or troop deployment for small Horde trooper squadrons.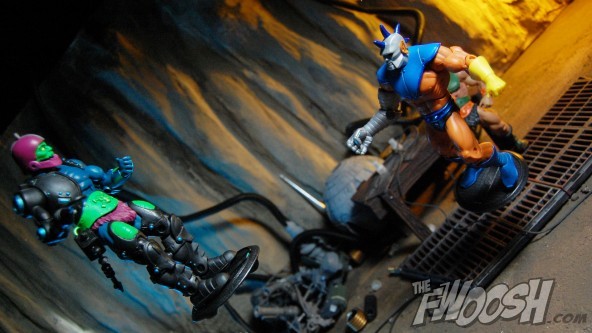 I really like the way the stormtroopers look on this as well.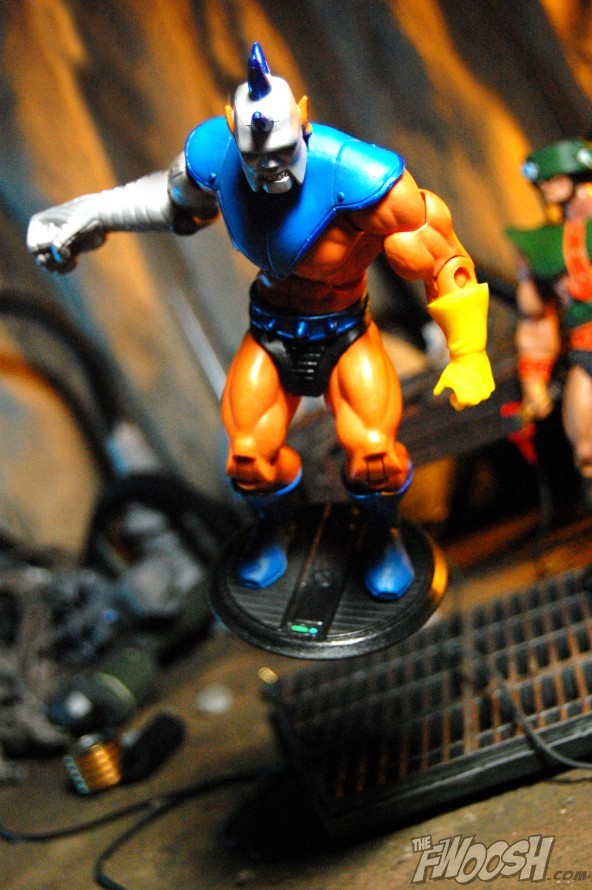 Joe sold out of these discs, but hopefully more will be made available eventually.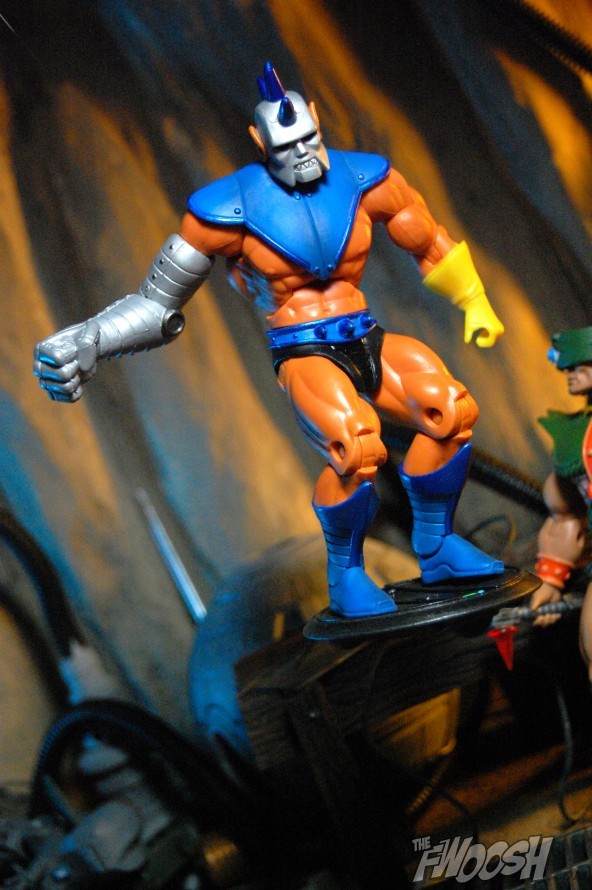 Joe has mentioned the possibility of repaints on his facebook page and there is a survey for future colors you would like to see up on WarlordsoftheUniverse.com.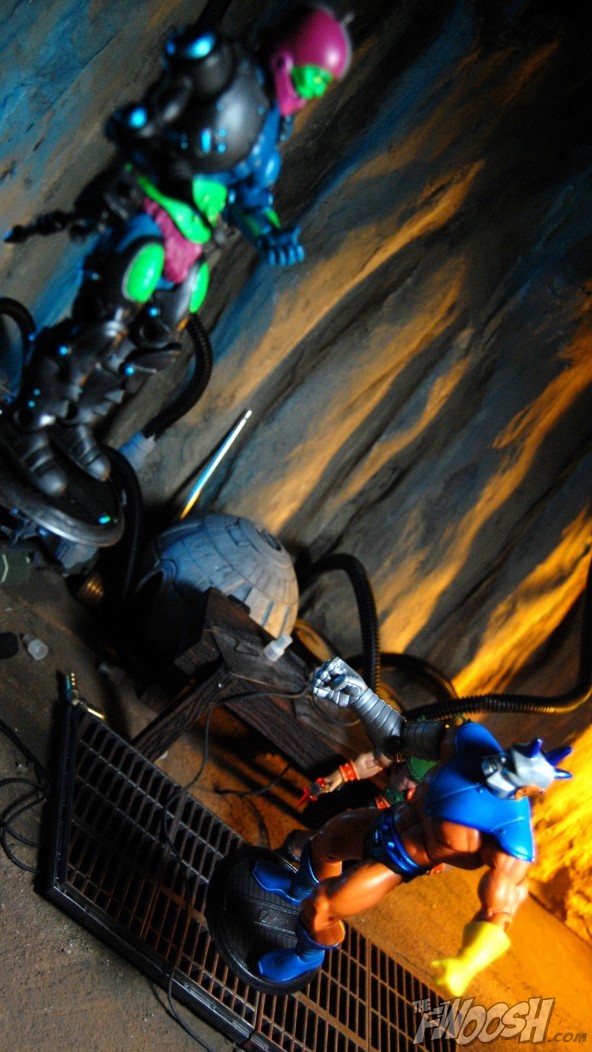 He has also shown designs for a more advanced hover cycle and shown WIP shots of very Skeletor trooper like head sculpt, so keep watching Amaro Studios and Fwoosh for more cool toy news!