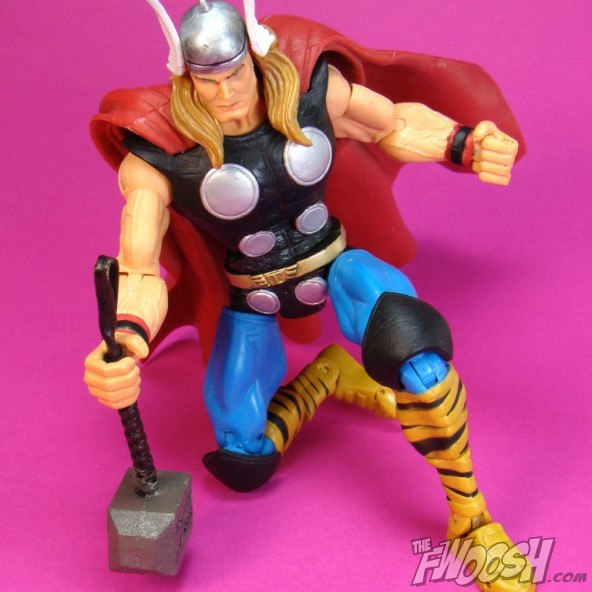 Back in March my esteemed colleague wrote an article about Who Wants a Do-over and listed this Thor as a character needing a do-over. And he's not totally wrong. There are a lot of good things about this Thor, and I support his conclusion about the figure missing the mark as it journeyed from prototype to production. There are some things that keep this from being the greatest Thor figure ever made.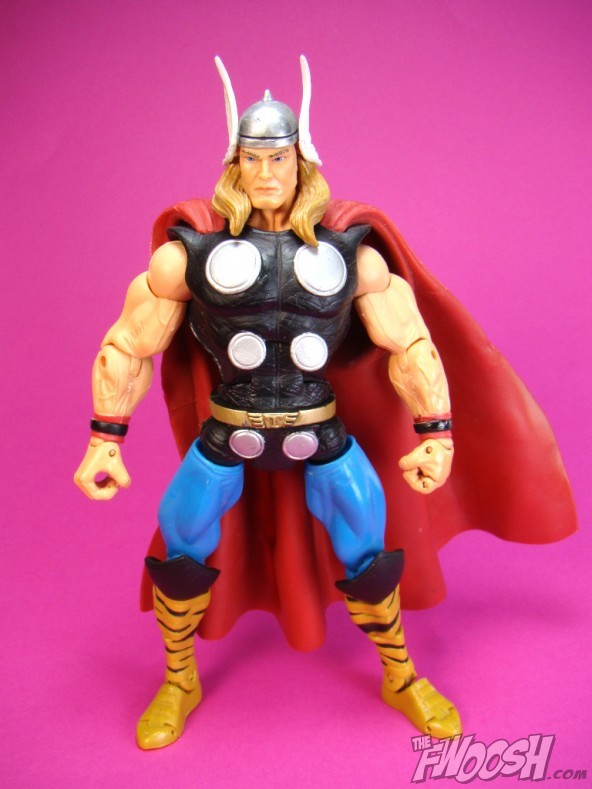 Starting with all the good in this figure, it looks like classic Thor, it is 6-and-a-half inches tall and not over 7 inches tall, it has a wonderful sculpt, and it has perfect articulation. It's Thor. There is no other way to describe this masterpiece — it is classic Thor; it is a generic sculpt that could just about fit any Thor from any era wearing this costume. From Keith Pollard to John Byrne to George Perez to Walt Simonson, this figure is the perfect Classic Thor.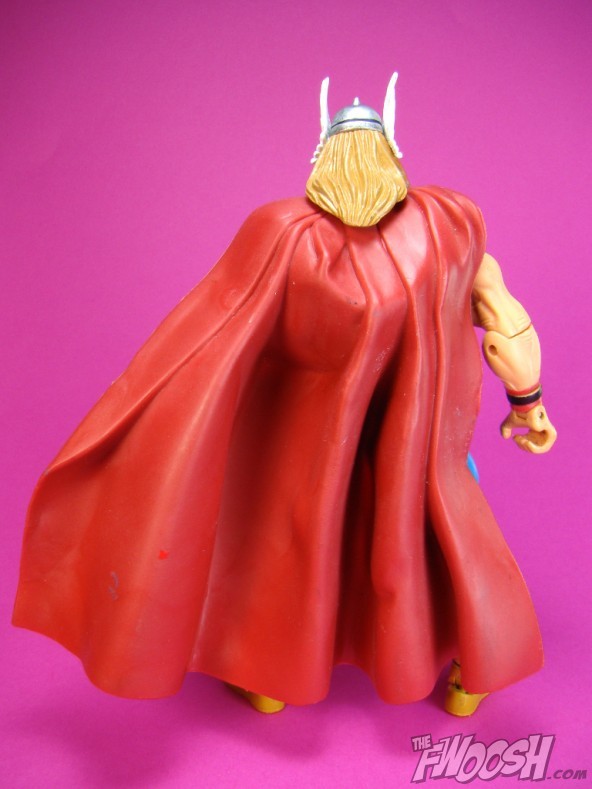 And the scale is perfect for those collectors out there that are super-fixated on the listings from Marvel Universe, the compendium of compendiums! He is usually list at a fitting 6 feet 6 inches, which means his figure should be around 6.6 inches in 1/12 scale. Walmart Thor just about nails it; he's not 7+ inches like his predecessor (read the review here) or his successor (read the review here). No, he's perfect. Not too small, not too big. Unless you like relative scaling and want Thor to be some sort of giant amongst men, and in that case this Thor is too small. I agree with Hagop that the new Hyperion/Luke Cage/Sabertooth buck would look great for Thor, but he'll need skinnier legs.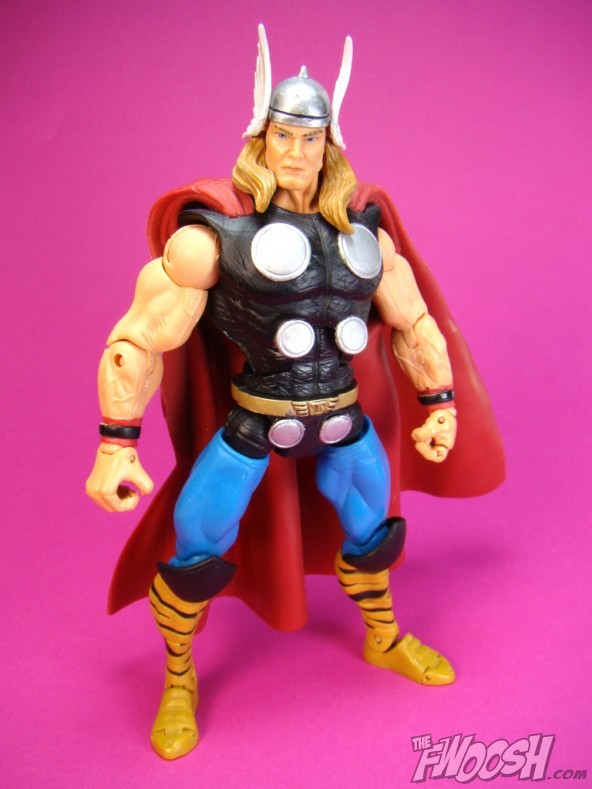 I love the sculpt, and, as mentioned, this figure looks like Thor, and the details of the sculpt support that. There are also texture details that make this figure pop. The sculpt is well balanced, the proportions good, and there is no overabundance of muscles distracting from the overall look of the sculpt, which allows the articulation to work.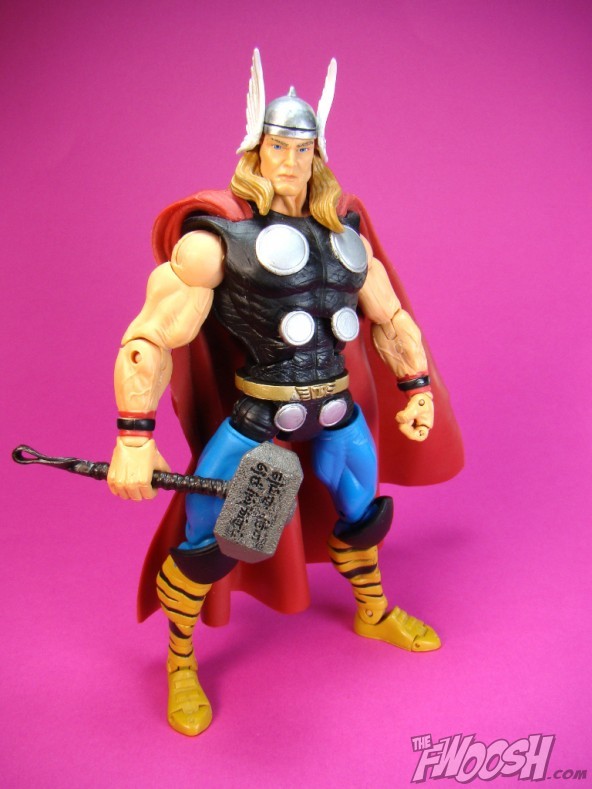 OH! What glorious articulation is there! This figure is truly a representative of the golden age of Toy Biz Marvel Legends. For those of you who say otherwise, a curse upon thee! You simply do no understand the greatness of all this articulation, the hours of fun to be had. No pose is beyond this figure. The breakdown is as follows:
hinged toes
rocker ankles
hinged ankles
shin swivels
double knees
ball hips
swivel waist
hinged ab
ball shoulders
swivel biceps
hinged elbows
swivel forearms
hinged wrists
articulated fingers
hinged neck
swivel head
OK, you got me. There are no rocker shoulders and no double elbows. Minor issues in an otherwise perfect figure.
Or not.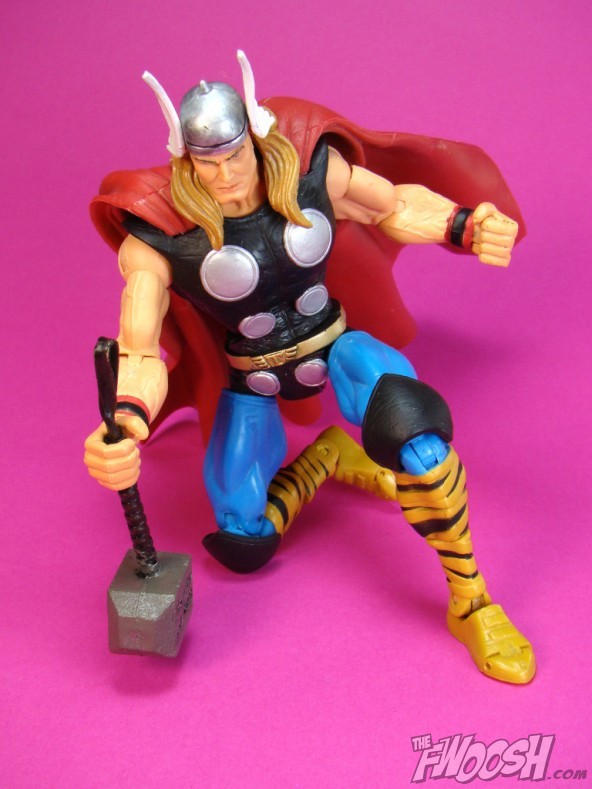 As I mentioned before, this figure has some flaws. Its beautiful transformation from prototype to production hit some … snags. Let's start with the most glaring of all the problems: loose hips. The hips are loose and he can barely stand up, so if it weren't for his cape he'd be falling over all the time. There seems to be an issue with the socket where the ball pegs go into the crotch. But that's not the entire problem as the hips are also loose laterally. Again, it seems to be a problem with the connection into the crotch and not the hip itself (there is an "OK" ratchet in the ball joints). It's just off. Thor's cosmic doppelgänger Beta Ray Bill (read the review here) doesn't suffer this issue. Actually, Thor's legs are just all kinds of loose.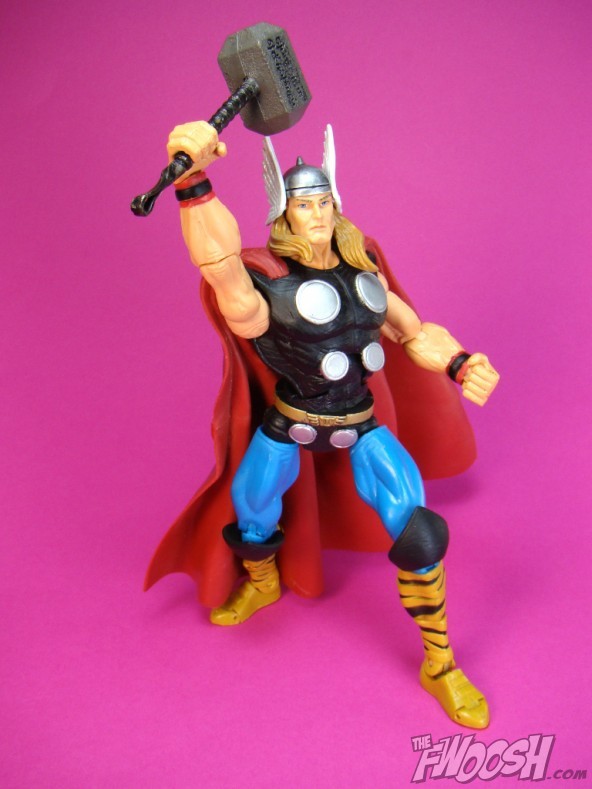 And it might be due to the ball joints used for the hips. On Thor they are incredibly small, whereas Bill has the right-sized ball joints. In fact, if Thor had Bill's ball joints, he'd be perfect. Bill's ball joints are big, tight, and not subject to looseness.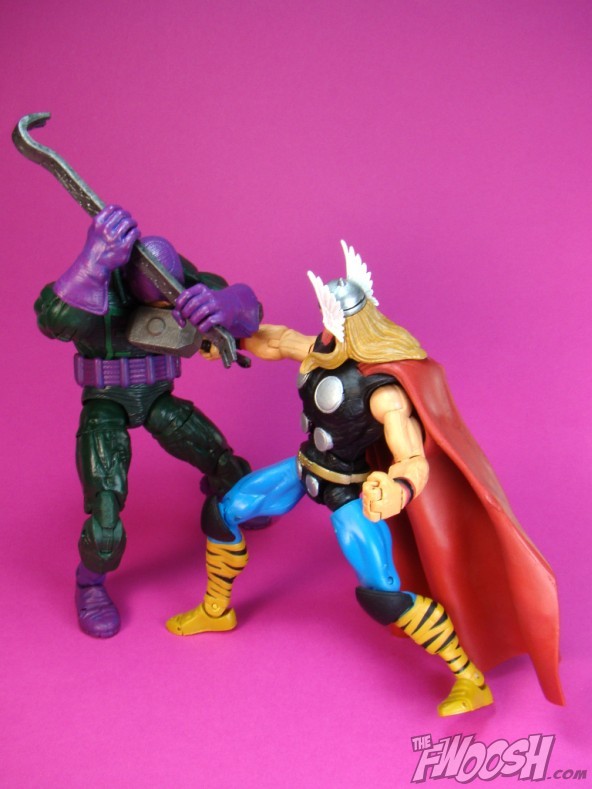 The other big area that seems to be a cause for headachery is the sculpt of the arms. What looked like fantastic arms on the prototype seemed to have come out all … strange. He has old-man Arnold arms, and it's just not an attractive look for the God of Thunder. And I'll throw this last complaint in: the cape is too stiff. The thick upper part of the cape really makes him top-heavy and somewhat difficult to pose.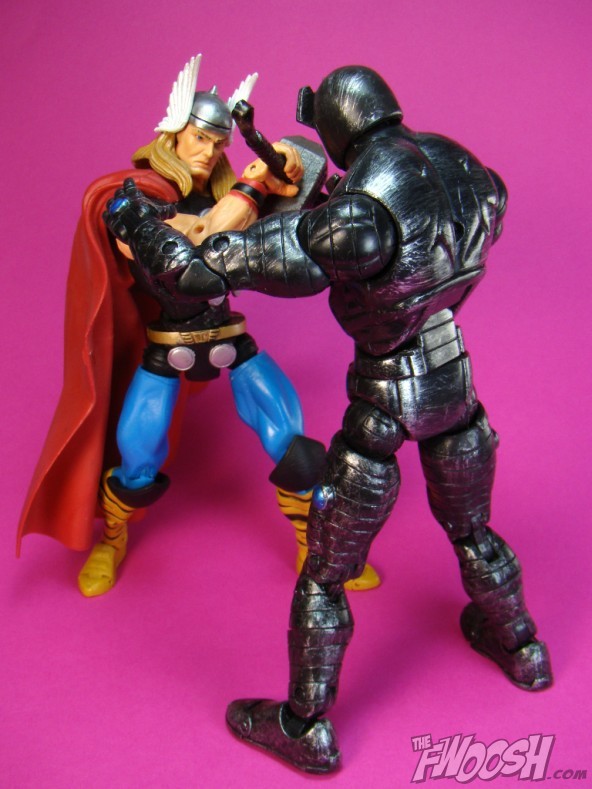 Right, now let's take this with a grain of salt. I'm pointing out some major flaws that keep this figure from being perfect in my book. And to put this in perspective, this is the Thor that I display, not the Heroic Age one or the first one or any other one — this one. This is my Thor and he is my Thor because is a damn good figure. Any modern update will have a tough time challenging this figure, and the only way that it can be better is by improving on the faults inherit in this one.
And I found one on
And you discuss this figure further on