Today marks the start of the Fwoosh Holiday Gift Guide. All through the month of December, ending at Christmas, we're going to throw out gift ideas for all you adults who covet toys. Or things pertaining to toys. Or something that pertains to the hobby. It may not always be toys. It may be electronics that can be used to search for toys, or photograph toys, or display your toys. Maybe an article that catches your eye that you can sneak to your significant other. Or maybe your mom. You know, hint hint nudge nudge. Everyone needs a little help around the holiday season.
To kick this off, here's a handful of Black Friday sales that may or may not tickle your fancy.
Fwoosh sponsor BigBadToyStore has a sale already running, but they still have a lot still in stock. Notables are the NECA 1/4-scale Man of Steel Superman, Play Arts Kai Arkham, and some third-party Transformers.
Amazon has Star Wars figures, both 3 and 3/4 and 6 inch, for up to 50% off. Even 6 inch Greedo is 20% off. On the Marvel side of things they have some Iron Man Legends including Ultron for 25% off.
Entertainment Earth also has a sale already going. Play Arts Kai Catwoman and Poison Ivy for only $30!
NECA is have a sale on their eBay store and posted the following on their Facebook page.
BOGO 50% off – Alien, Predator, Prometheus
—> http://neca.io/1bWBjav
25% off – Gremlins, Kick-Ass2, The Lord of the Rings Trilogy
—> http://neca.io/17Vgmia
10% off all purchase over $100
—> http://neca.io/1bWBrqw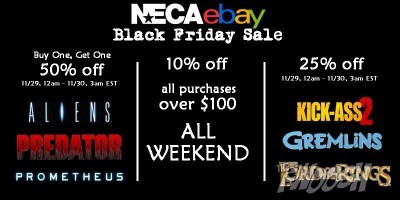 HasbroToyShop.com isn't running a sale exactly, but promo code FRIDAY10 will get you free shipping and 10% off your order. Not a bad time to pick up some newer Marvel Legends. They even have all of the Rocket Racoon wave in stock, including Jean Grey!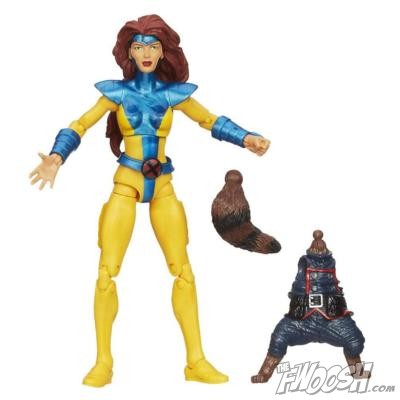 Transformers Masterpiece fan? Toy Arena has Prowl, Sideswipe, and Bluestreak for great prices. And it's not just Transformers, it's Figuarts and Hot Toys and all kinds of imports, oh my! Check out the sale here.
MattyCollector.com, as you probably already know, is having a "7 days of Cyber Monday" sale. Quite a bit of Masters of the Universe Classics, some DC Classics, and a Ghostbuster or two.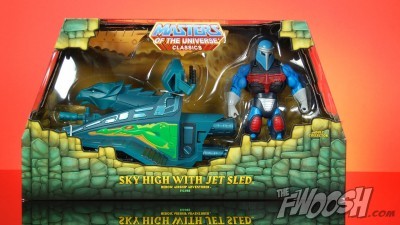 Looking for t-shirts? Superherostuff.com has discounted logo shirts of Friday. Then on Saturday is more shirts and headwear, and Sunday is sleep apparel. I'm thinking I'm going to need me some Wolverine pajamas.