Star Wars 6-inch Black Series wave 3 is up for preorder over at Big Bad Toy Store!
There's been a lot of speculation as to what the fourth figure in the wave would be, and it looks like the preorder listing has answered our question — it's a repack of wave 2's Han Solo. Many of us were hoping for the Stormtrooper to be double-packed, but alas, it was not to be.
BBTS has the full set of four and singles available for preorder right now. Go get 'em!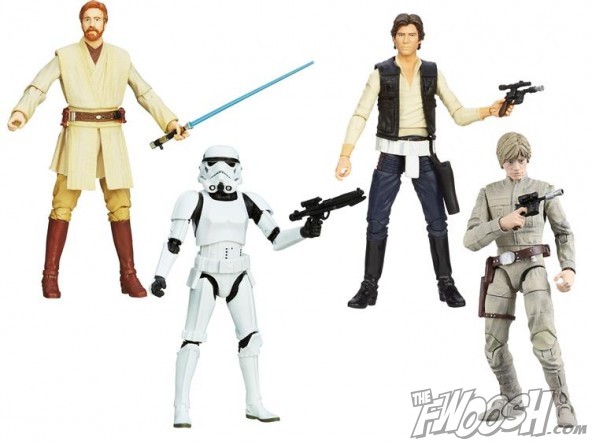 Discuss on our forums!