I decided to take some of my Masters of the Universe Classics figures with me on vacation this fall with the hope of being able to take some pictures of them "out in the wild." When trying to decide what figures to bring (I wanted to take about 50, haha), I decided to make a theme out of celebrating the characters and art of the vintage line's "8-Back" characters. These are first eight Masters figures: He-Man, Man-at-Arms, Teela, Stratos, Skeletor, Beast Man, Mer-Man, and Zodac, and their adventures out in the great outdoors of Eternia. I took enough pictures for several installments, and I will bring them here periodically throughout the next several weeks.
Hopefully these capture the feel of those 8-Backs that we love, but please enjoy and don't be afraid to leave a comment below!
HE-MAN and the HEROIC WARRIORS adventure into the wild of ETERNIA!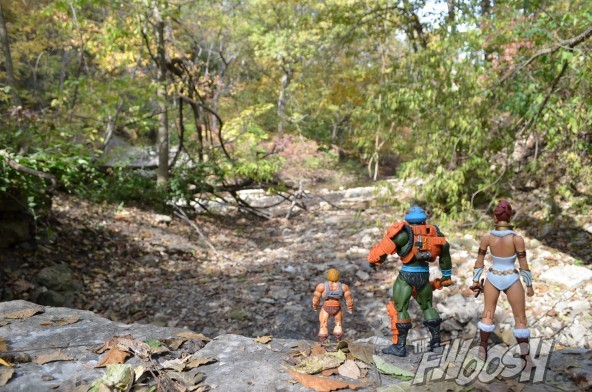 SKELETOR and BEAST MAN hunt for HE-MAN and his friends.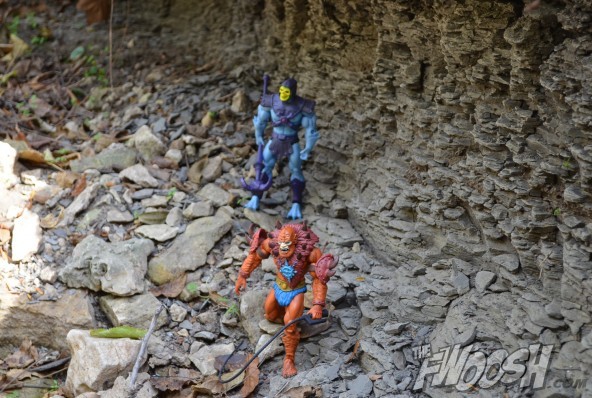 The EVIL WARRIORS explore the mountain pass to the plains of ETERNIA.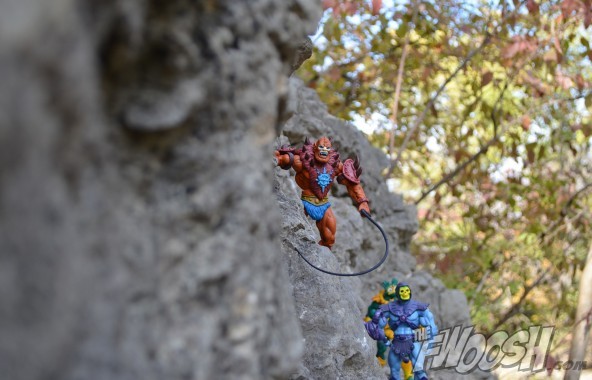 BEAST MAN spies on the HEROIC WARRIORS as they search for CASTLE GRAYSKULL!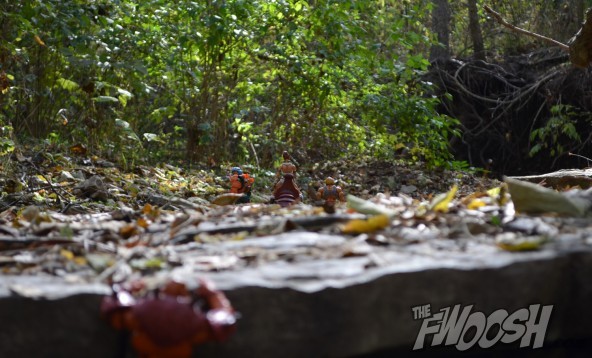 STRATOS surveys ETERNIA from the eyries of the AVION.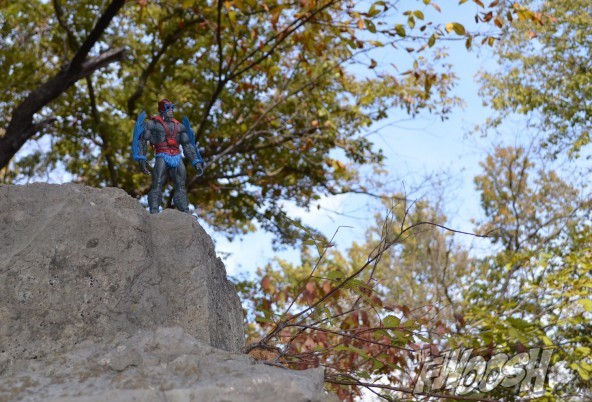 STRATOS leads the HEROIC WARRIORS through a safe passage to the DARK HEMISPHERE.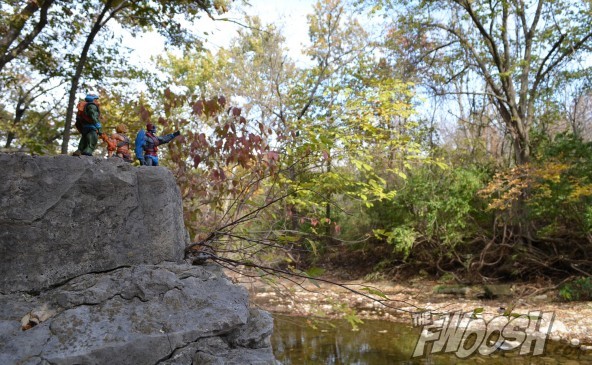 ZODAC, the evil COSMIC ENFORCER prepares to strike HE-MAN and his allies.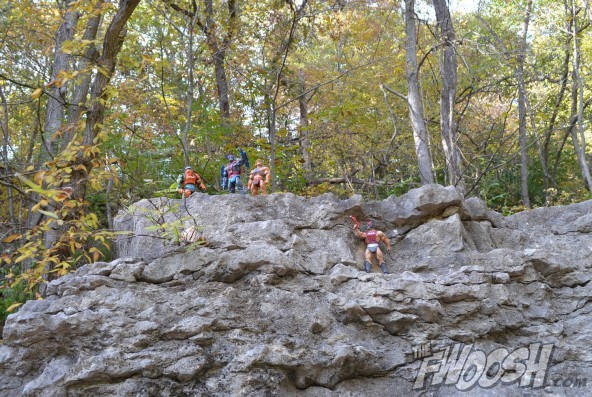 MER-MAN prowls the rivers of ETERNIA for the evil SKELETOR.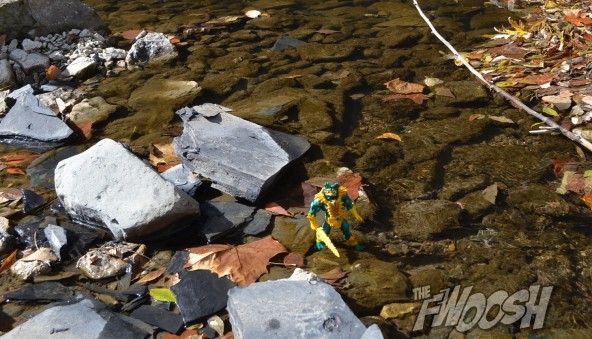 MAN-AT-ARMS leads HE-MAN and TEELA across the ancient waterfall of a great river.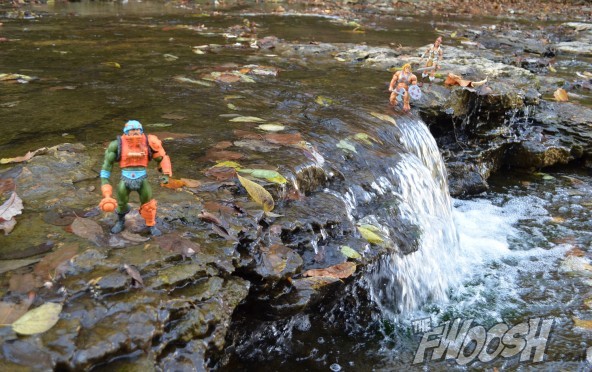 BATTLE CAT roars as HE-MAN guards ETERNIA against SKELETOR and his evil foes!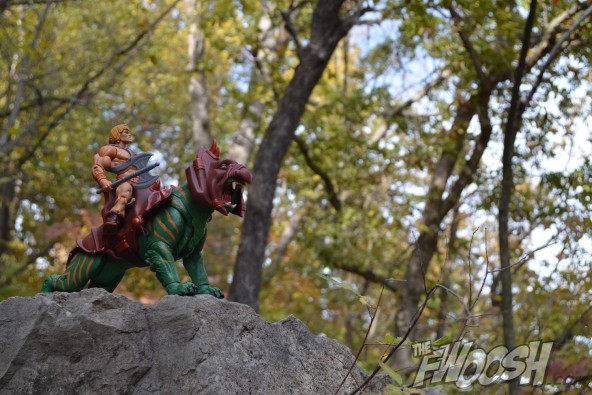 Additional Links