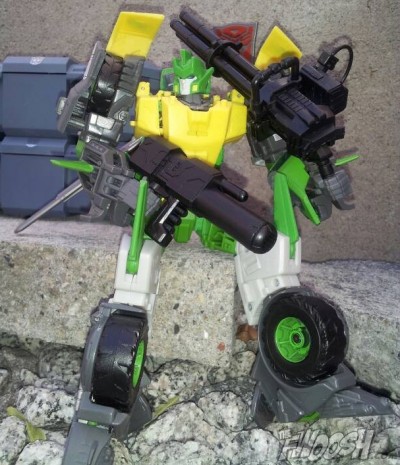 This has truly been an excellent year for action figures. We often talk on the boards about the glory days of the early 2000s, when it seemed like there was no license too small, no endeavor too big to be made into action figures. These days, we may not have the venues (I still miss KayBee) or the sheer numbers we did then, but the quality of these offerings has been unreal. Hell, even the quantity of these quality offerings seems to be on the uptick.
So it was a surprisingly difficult choice for what I'm most thankful for this year. Luckily, I'm sure I'll get a chance to pick one of the runners-up for recognition at year's end. After much consideration, I had to settle on one particular toy that I'm just plain grateful for, something that filled a long-running gap in my collection and has just left me with that overall satisfied feeling, like the one I'm going to have Thursday afternoon …
That guy is Springer.
I did some very lengthy gushing about this figure earlier this year, so if you've somehow avoided the temptation, I'd recommend checking it out for a more in-depth review.
After getting Springer in April, we've seen some even more impressive Transformers come our way, including Sandstorm — who owes Springer a great deal of thanks all his own — and the more that we get, the more glad I am I've got the leader of the Wreckers squared away. Next year is set to give us Whirl and Roadbuster from Hasbro, so combining them with the aforementioned Springer and the Demolition Crew, we're getting the best team lineup we've seen since the '80s.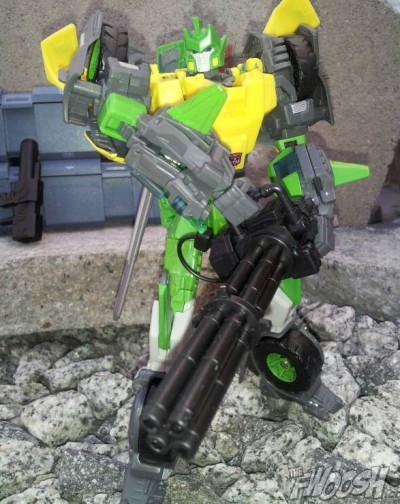 I've played with this figure a lot since getting it, and the quality has absolutely shone. Solid construction and excellent style and design have kept him as impressive today as he was new in the box.
To keep things fresh, Dr. Wu has cranked out his concussion blaster and chaingun to add to arsenal, and Reprolabels has also turned in a neat-looking decal set.
So it's only fitting that Springer be one of the figures I'm most thankful for — I've been thankful for him finally filling a decades-old gap in my collection, and now I'm thankful for getting him so well-made that he can continue to take point over an increasingly awesome Transformers collection.