"I used to be a somebody in this town. Now everybody has a gimmick. I was going to show them all. And I did." –The Riddler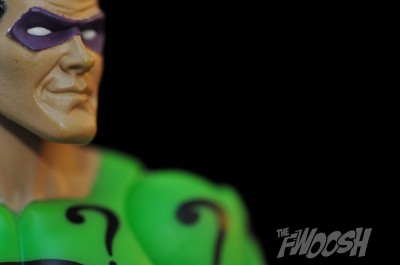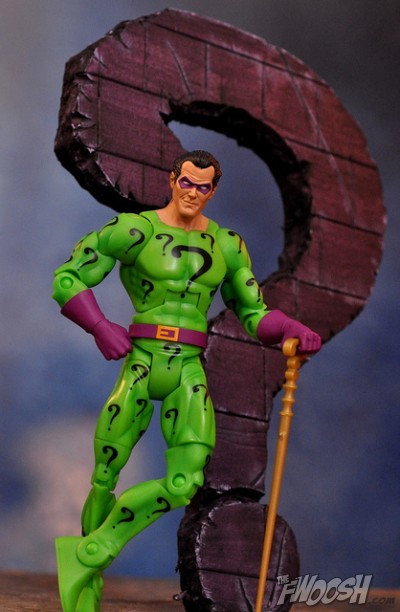 Gimmicky Batman villains are the best Batman villains, and the Riddler has always been a personal favorite of mine. Why exactly is anyone's guess. Firmly planted on the B-list (The Joker swallows the entire letter A), the Riddler is one of those guys who works best for me as being just a little goofy. Spouting off elementary school riddles, always having his question marks handed to him, and dressing for success at every turn is what makes him so much fun. Seriously, that spandex unitard is just perfection.  It's simple, instantly recognizable, and only a nut would wear it.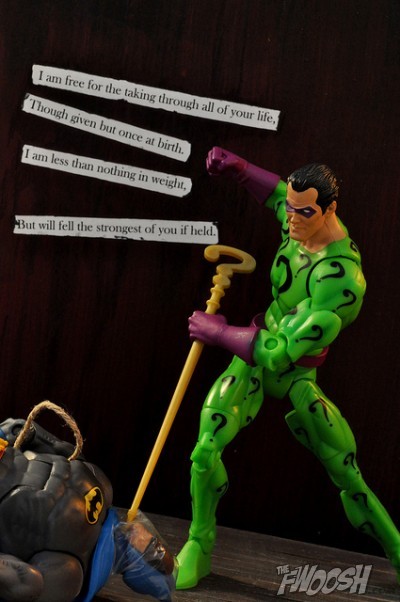 Wave 5 of DC Universe Classics brought us the Riddler in his Men's Warehouse best, but it wasn't until wave 16 that we were offered the opportunity to own the legendary Bat-rogue in his classic duds. It's your standard DCUC figure, so there were no surprises, but it was pretty much flawless in my eyes.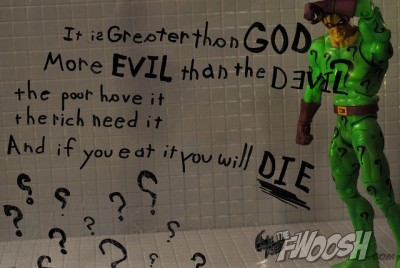 The Fwoosh assignment was simple. Choose a figure that you're thankful for. That's a difficult choice to make because I'm thankful for every figure single on my shelf. I'm thankful I've found a hobby that I've become so fond of. I'm thankful I'm in a position where I can afford the extravagance of little plastic people. I'm thankful for the community my toys have brought me to and the hours of entertainment it provides. The Riddler isn't the best figure on my shelf, but he is a perfect example of what I'm thankful for. He's a spot-on representation of one of my favorite villains. His costume pulls my nostalgic heart strings, while the figure itself embodies the modern toy-making that I would have killed for as a kid. He's the Riddler and I get to own him. What's not to be thankful for?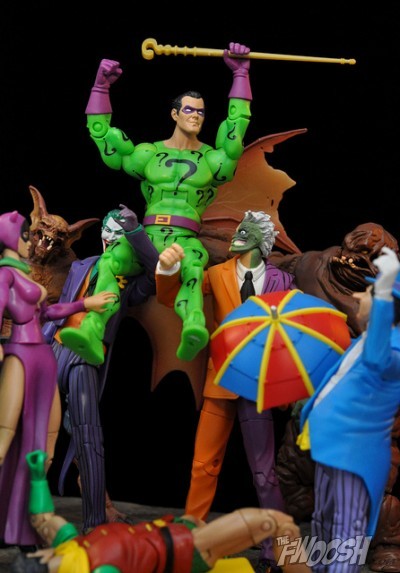 Happy Thanksgiving everyone!