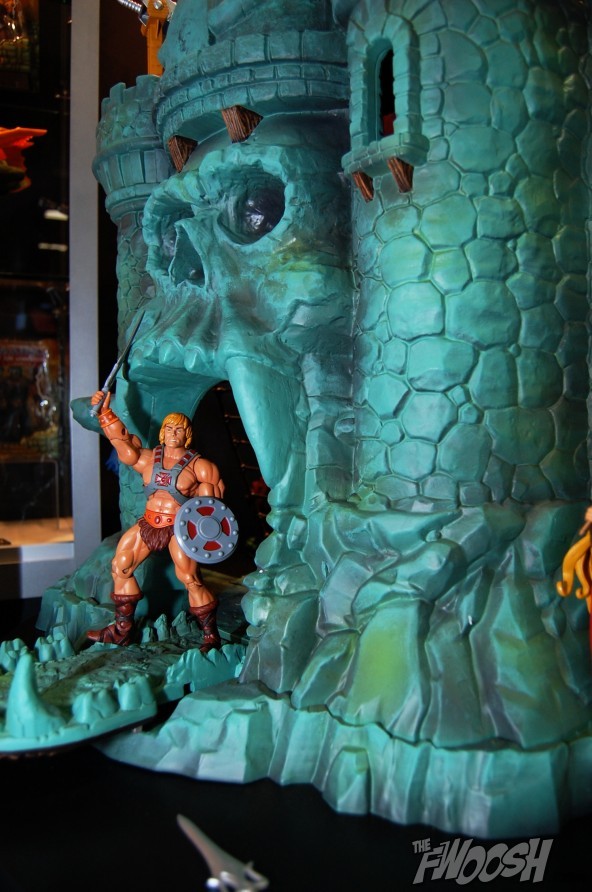 Well, today could be the day many have been waiting for (if emails can be believed). Masters of the Universe Classics Castle Grayskull charges should begin to appear soon, followed shortly by shipping notices! Now, these are going to ship in waves, but I cannot believe it is finally almost here. Are you excited? Here is Matty's official statement:
via Matty Collector:
Castle Grayskull Shipping Soon!
If you preordered a Castle Grayskull, you're going to want to start clearing out some shelf space, like a LOT of shelf space because this baby's huge! We got our first production shipment in and we're conducting test shipments now to ensure they arrive at your doorstep in the best condition possible. It's also time to get your credit card ready to be charged.

The Castles will ship out sometime between 11/22 and 1/15, and your card will be charged when your order ships. Please note that there's no guarantee they'll ship in the same order that orders were placed. Customer Service doesn't have a shipping schedule, so we'd appreciate if you don't call them asking when yours will ship because they won't know. If you don't get a shipping confirmation by 1/15, then definitely do call then. And if you're at all concerned about your credit card information or address not being correct, then you'll want to call 800-GO-MATTY right away.

For those of you who didn't place a preorder, we'll have a very small number available during our December Early Access sale on 12/12 at 8 a.m. PT. If there are any still left after Early Access, they'll be available at our All Access sale on 12/16 at 9 a.m. PT. During both Early Access and All Access, the price is $300 each, there's a two Castle per person limit, and the collection checklist isn't included.

–Matty