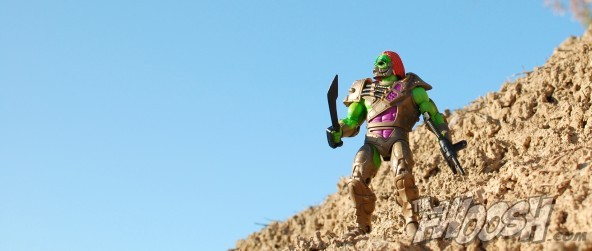 Today I'm catching up on a 2013 MOTUC figure I missed with a look at the May 2013 subscription figure Karatti!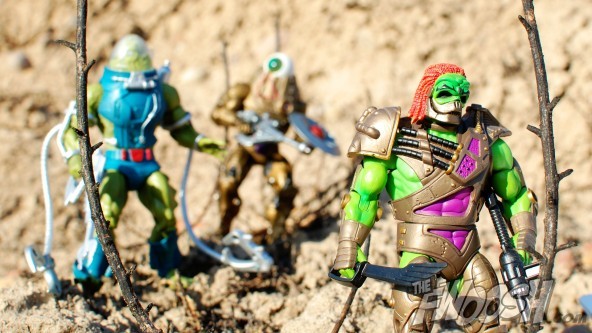 Karatti™ Bio
Real Name: Stickel-Vat
Karatti™ has a head as hard as the rocks of the desert region of Denebria™ where he lives. Unfortunately for the other evil mutants, he also possesses as much brain as one of the rocks. Although armed with a laser axe, it is the terrible bone-crushing karate blows that make him so fearsome. Fortunately for the Galactic Protectors, he is as cowardly as most of the other inhabitants of Denebria™ and will only attack those whom he knows to be weaker than himself. He gladly allied himself with Skeletor® who offered promises of power and wealth to all who aided him in mutiny against the Horde. Karatti™ uses his combat moves to fight the Galactic Protectors.
Paint is good with sharp paints including gold, black, and purple armor detailing.  There is a nice dry brush to bring out the hair sculpt detail.
The New Adventures of He-Man is the corner of the MOTU world I am least familiar with, so I had no nostalgia connection to this character at all going in.
Previous Features: