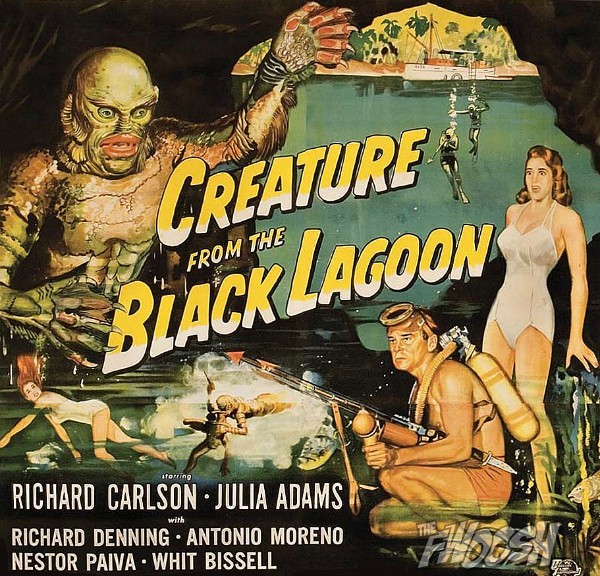 In spite of a 58-year absence from the silver screen, The Creature from the Black Lagoon remains stubbornly iconic. Rivaled only by fellow Universal monsters Dracula and Frankenstein, the Creature continues to be one of the cinema's most recognizable characters. Nowhere is this more apparent than in pop culture. First name-dropped in 1955's legendary Marilyn Monroe vehicle The Seven Year Itch, the "Gill-Man" has gone on to appear in countless cartoons, comic books, and television shows. His likeness has been featured on model kits, statues, aquarium decorations, squirt-guns, Halloween costumes … and maybe a few toys.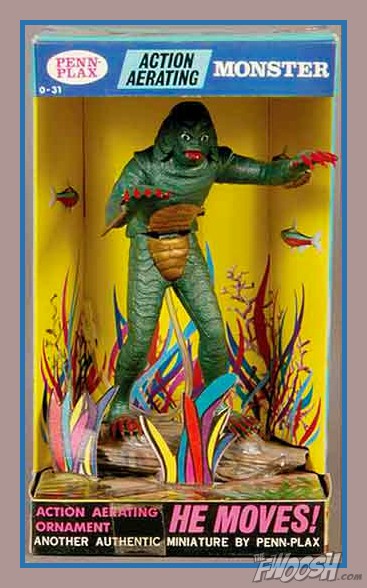 Officially, the Creature has been produced in action-figure form by Remco, Toy Island, Diamond Select, and Mezco, while "inspiring" characters in toy lines as diverse as Masters of the Universe, Teenage Mutant Ninja Turtles, and the recent Presidential Monsters. In spite of the sheer number and variety of Creature figures available, for my money you can't get any better than Sideshow Toys' 1999 offering.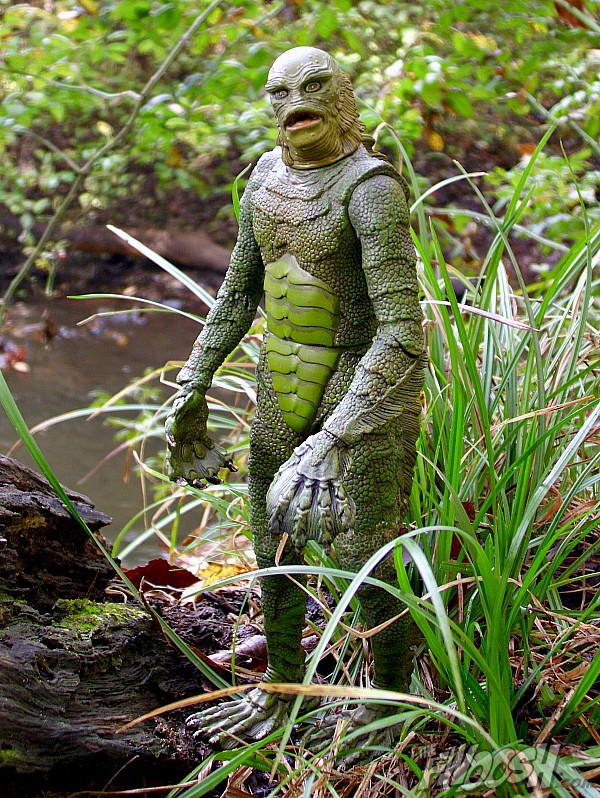 The Creature of the Black Lagoon came to us in series two of Sideshow's 8-inch Universal Monsters line. Sculpted by the criminally unrecognized Oluf W Hartvigson, the Creature looks as if he just leapt off the screen and into the seat beside you. The detail on this figure is mind-boggling: gills,scales, fins, ridges, claws — everything is there and in perfect proportion. The attention to the source material is staggering; few figures before or since have come close to matching this figure's dedication to screen accuracy.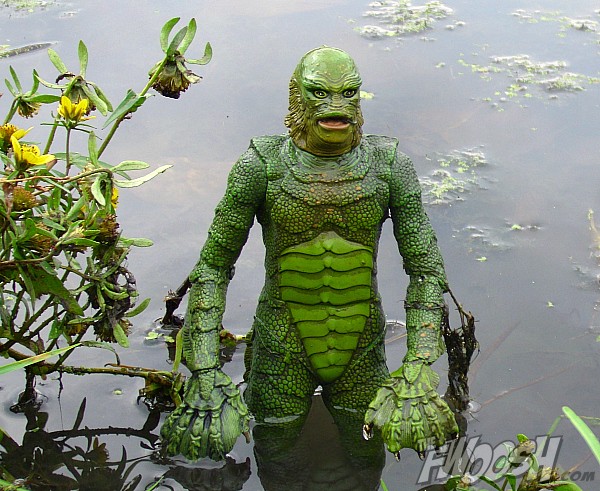 A sculpt is only as good as the design that inspired it. Fortunately, the Creature has one of the most memorable designs in movie history. While long-time Hollywood special effects artist Bud Westmore took all the credit, it was actually Disney animator Millicent Patrick who was responsible for the Creature's most noteworthy characteristics. And while history will eventually forget both of their names, their work will remain with us for decades to come.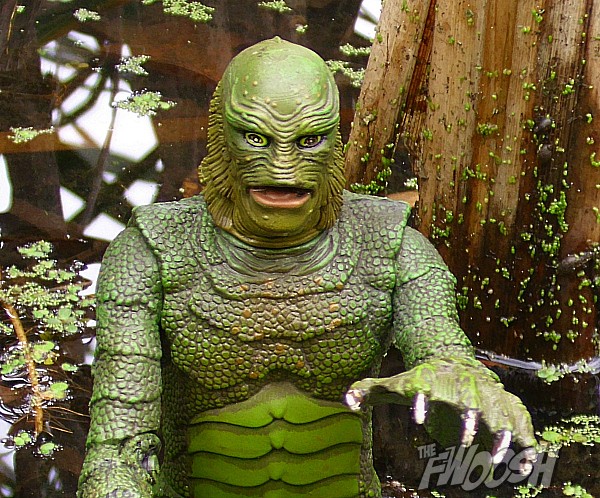 Sideshow did a bang-up job on the paint, using several different shades of green to enhance the Creature's already amphibian appearance. While the Gill-Man has never appeared in color before, one can't help but feel this is what he would have looked like if he had. You'll note the asinine red mouth that many incarnations of the Creature were saddled with are absent — this is a good thing because big red lips on this guy would have seriously affected the presentation. The subdued salmon-pink is much more in line with the overall green motif.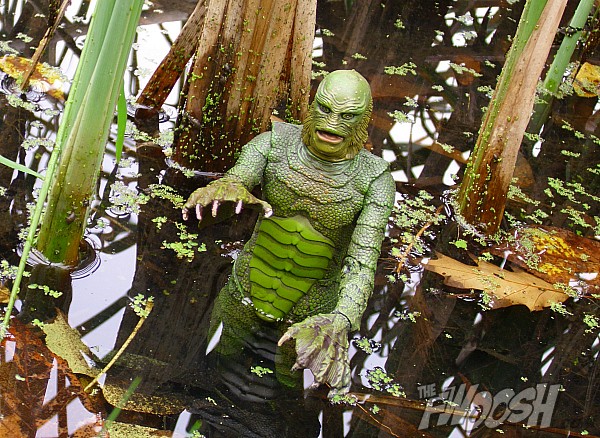 I'm not a lizard guy — cats are about as extreme as my pet collecting gets. That said, I lived with an iguana for several years and it looked only slightly more realistic than this figure. The sculpt is brought to the fore by some impressive dry brushing. Details like the countless scales and webbed extremities really pop as a result.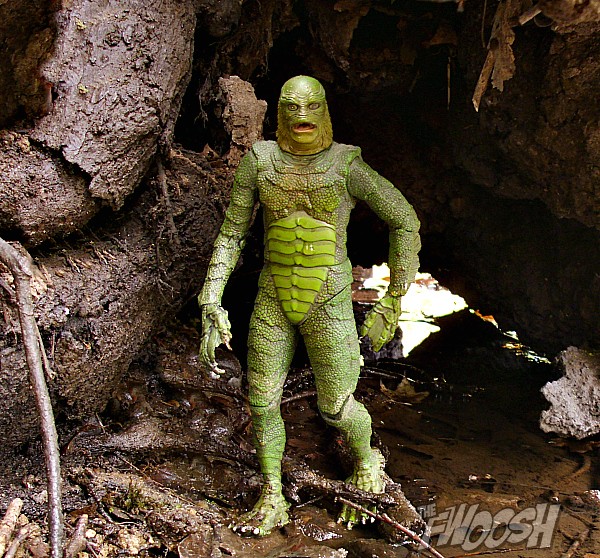 The Creature has 12 points of articulation. It's good, but it might have been implemented a little better. For example, the Creature sports the dreaded "V" crotch. From an aesthetic standpoint, you can see why they made the choice — the placement of the cuts is natural and organic, but the rotation they offer is minimal. You can tease a "walking" pose out of the big guy, but anything more creates an unsightly separation.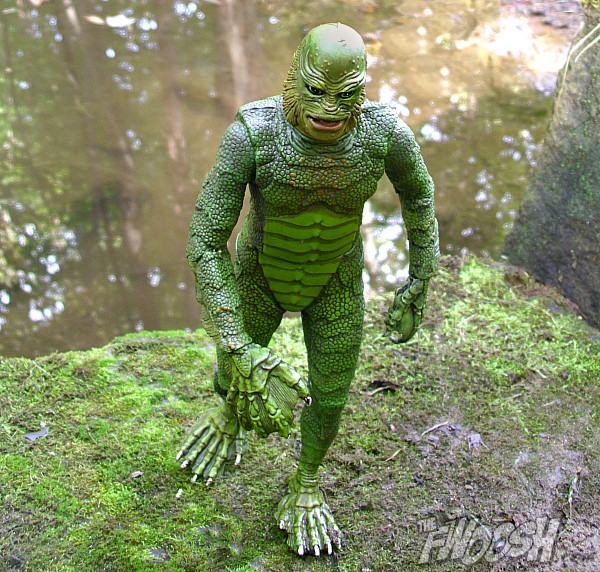 The flared shoulders would have disguised a ball-joint nicely, but they're pegged instead. This means the flared shoulders effectively block the figure from lifting his arms past a certain point. Little additions like a swivel in the ankle would have gone a long way towards fine-tuning a display pose, but what are ya gonna do?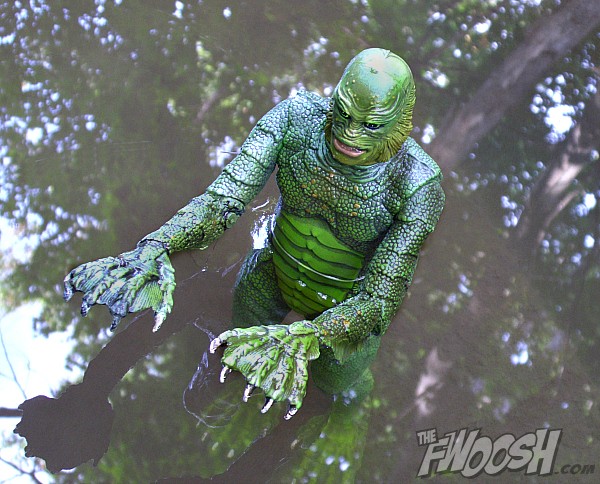 Here's the bad news: like many Sideshow figures from this period, the Creature is prone to breakage. Brittle transparent plastic was for the peg joints. I know because most of my figures are broken. This Creature's elbows have been replaced because the original pins have long since shattered. The rest of him has held up okay, but I took a bottle of superglue with me during the shoot just in case.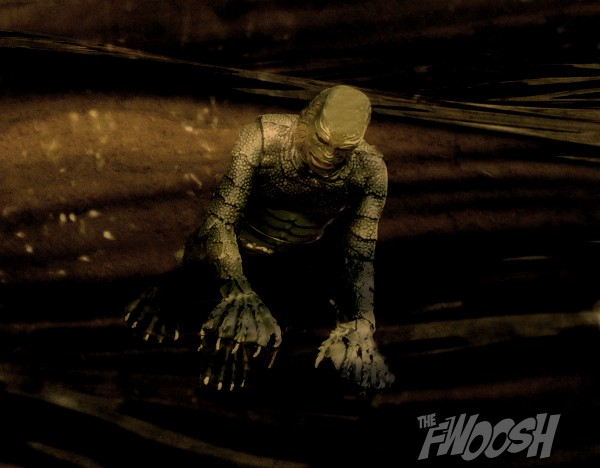 In spite of its shortcomings, I wouldn't trade this figure for ten of the newer Diamond Select version. That figure looks like a freakin' cartoon next to this guy. With it's jaw-dropping sculpt, shockingly life-like paint, and three more points of articulation, Sideshow's Creature boogies all over the Diamond Select offering. Plus, this kid has got the intangibles — presence, personality, and that little somethin' extra you don't get with your bargain-basement Gill-Men.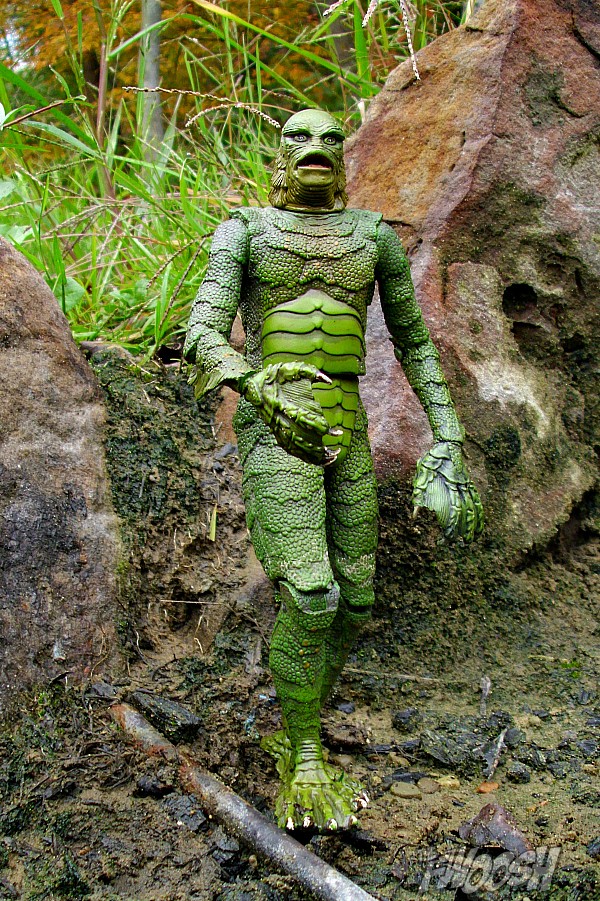 What more can I say? If you love the Creature or are just looking to put together an Universal Monsters display, this is the figure for you. But keep the glue handy, just in case.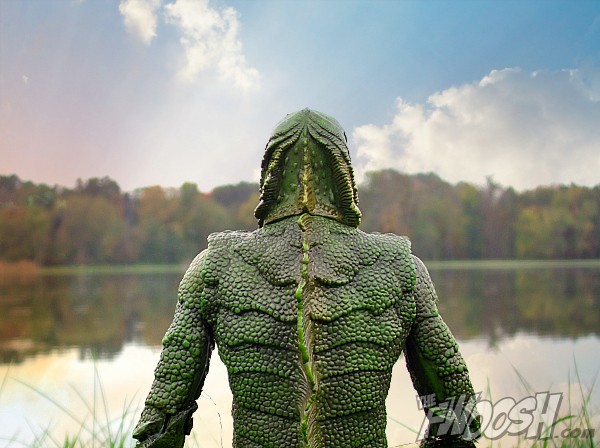 Jason R Mink